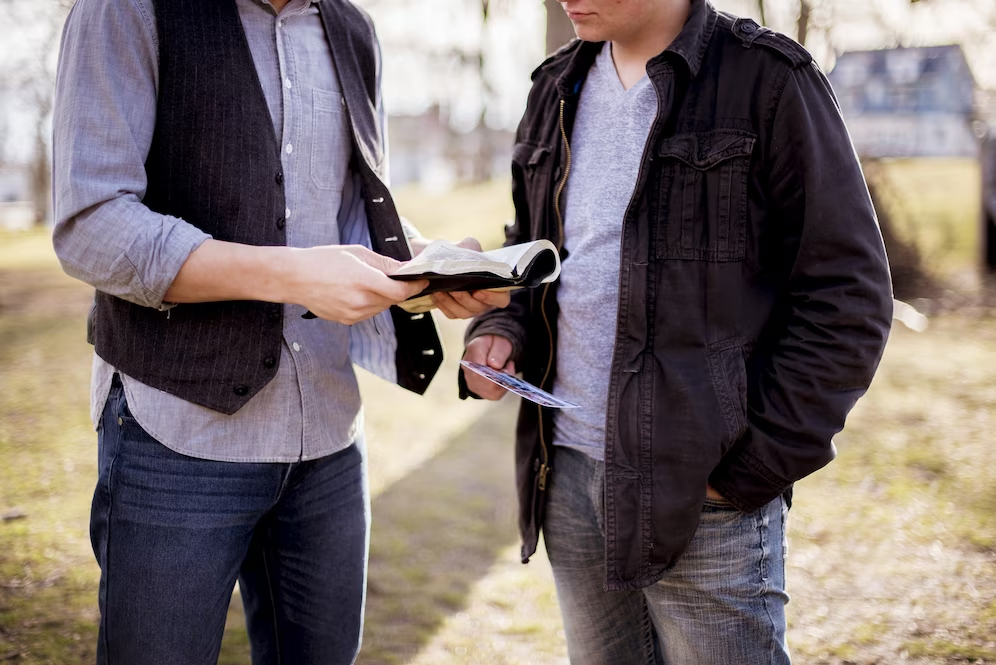 Are you drawn to the timeless narratives and profound wisdom that echo through the pages of sacred texts? Do you find yourself captivated by the stories of faith, the intricacies of ancient languages, and the moral lessons that shape the human journey? If so, allow me to introduce you to a path of learning that delves deep into the heart of these questions and offers a transformative journey of discovery – the Bachelor of Biblical Studies.
What does it take to decipher biblical passages, to understand the historical context that gives them life? It's not just a degree; it's an exploration of faith and belief systems through the ages. Interested in exploring sacred texts and gaining intellectual and spiritual insight? Then consider the Bachelor of Biblical Studies as the next step towards a fulfilling life.
What is a Biblical Studies degree?
It is a program in which the Bible, its historical context, literary forms, theological themes, and their relevance to contemporary understanding are studied comprehensively. This course examines the Old and New Testaments in a scholarly manner, examining their origins, interpretations, and cultural influences. Students engage in in-depth analysis of biblical texts, critical interpretation methods, original languages (such as Hebrew and Greek), archaeology, and the socio-cultural milieu of the ancient world.
By completing this degree, graduates are equipped with a deep understanding of the significance of the Bible within religious, cultural, and academic contexts, and are prepared for ministry, teaching, and further study in theology and related fields.
What courses are required for Bachelors of Biblical Studies?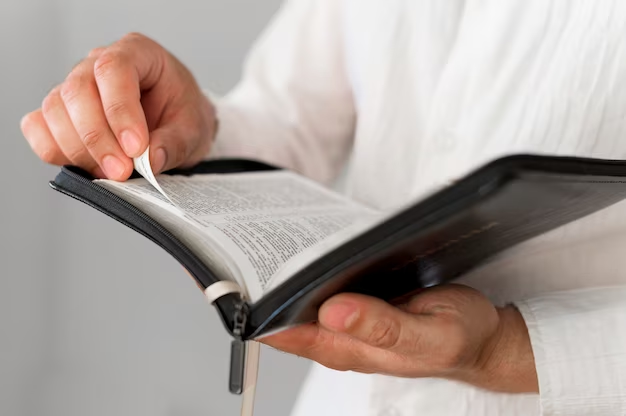 According to where you're going, there may be different courses you need for a Bachelor of Biblical Studies. It's important to remember that actual course titles and content may vary depending on the university or college. Here's a general overview of the courses you'll see in a typical Bachelor of Biblical Studies program.
Core Course
Old Testament Studies:

Introduction to the Old Testament: An overview of the contents, themes, and historical context of the Old Testament (Hebrew Bible).
Pentateuch: Study of the first five books of the Bible, also known as the Torah, which includes Genesis, Exodus, Leviticus, Numbers, and Deuteronomy.
Historical Books: Examination of books that recount Israel's history, including Joshua, Judges, Samuel, and Kings.
Wisdom Literature: Taking a closer look at poetry and philosophy, such as Psalms, Proverbs, Ecclesiastes, and Job, as well as other writings.
Prophets: Exploration of prophetic books and their messages, including major prophets like Isaiah, Jeremiah, Ezekiel, and minor prophets.

New Testament Studies:

Introduction to the New Testament: In this course, you will learn about the New Testament in terms of its contents, themes, and historical context.
Synoptic Gospels: Study of the similar narratives in the Gospels of Matthew, Mark, and Luke, focusing on the life and teachings of Jesus.
Acts of the Apostles: A careful analysis of the book of Acts, which tells the story of the early history of Christianity.
General Epistles: Exploration of letters written by other apostles, such as James, Peter, and Jude.

Biblical Languages:

Introduction to Biblical Greek: Basic introduction to the Greek language used in the New Testament.
Introduction to Biblical Hebrew: This is a basic introduction to the Hebrew language used in the Old Testament of the Bible.

Hermeneutics and Interpretation:

Principles of Biblical Interpretation: Attempts to understand and interpret biblical texts using a variety of methods and principles.
Biblical Exegesis: Practice of in-depth analysis and interpretation of specific passages from the Bible.
Theological Hermeneutics: An investigation of the way in which theological perspectives impact how Scripture can be interpreted.

Church History:

Early Church History: It is a study of the development of Christianity from its origins to its early centuries, including the most important figures, events, and theological debates during this period.
Reformation and Modern Church History: Observation of the Protestant Reformation, its impact, and subsequent developments in the church's history at the end of the 17th century.

Ethics and Christian Living:

Christian Ethics: Exploration of ethical principles and moral decision-making within a Christian framework.
Ethical Issues in the Bible: Analysis of moral dilemmas and ethical teachings presented in biblical texts.

Ministry and Practical Studies:

Introduction to Ministry: A look at the different aspects and roles of Christian ministry.
Homiletics (Preaching): The art of preparing and delivering a sermon effectively.
Pastoral Care and Counseling: Supporting individuals and communities spiritually and emotionally.
Evangelism and Missions: Missionary strategies and strategies to spread the Christian message.
Elective Course
Apologetics: Using reasoned arguments in order to defend and explain the Christian faith is known as apologetics.
Comparative Religions: Christianity is explored in relation to other world religions as well as its relationship to the Bible.
Biblical Archaeology: The investigation of archaeological evidence that relates to the times and events of the Bible.
Capstone or Senior Seminar:
Students are expected to complete a synthesis course during which they synthesize the knowledge and skills they have acquired throughout the program, often involving extensive research and presenting an important project to their peers.
What can I do with a Bachelors in Biblical Studies degree?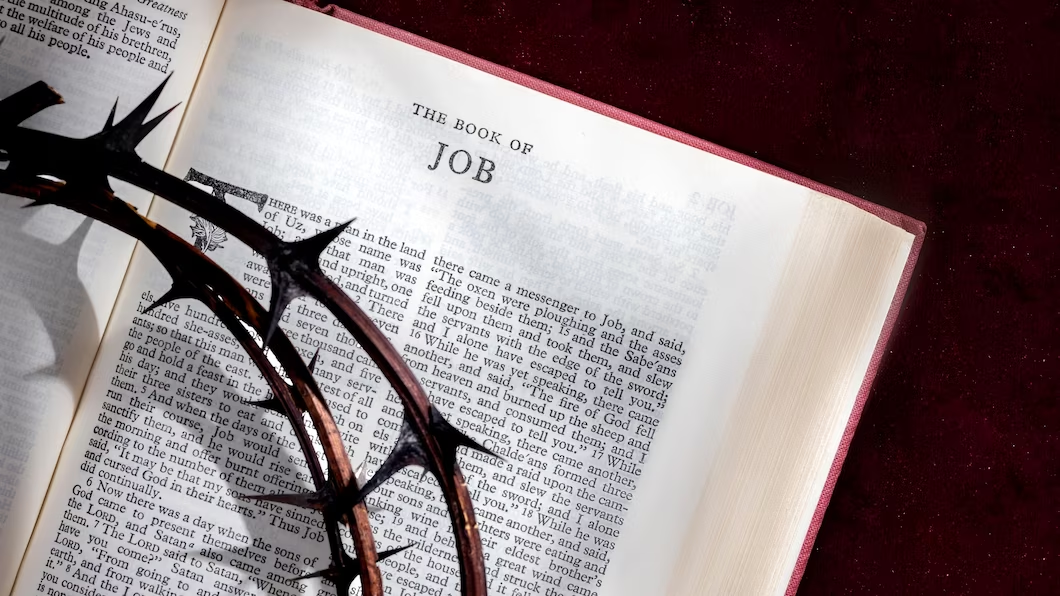 There are a variety of career opportunities that can be pursued with a degree in biblical studies, both within the religious sphere and within the academic sphere. To give you an idea of the type of careers and roles that someone with a degree in biblical studies can take on:
Pastor or Minister:
You can be a pastor, preacher, or minister in churches or religious organizations if you have a solid grounding in biblical knowledge. Your understanding of Scripture can guide your teachings and pastoral care if you are well trained in biblical knowledge.
Biblical Counselor:
As an expert in spiritual guidance and counseling, you can help individuals who are facing challenges related to their personal, emotional, or spiritual lives, by integrating biblical principles into your counseling approach.
Theology Teacher or Professor:
Provide biblical studies instruction at schools, seminaries, colleges, or universities, nurturing the next generation of scholarly theologians and scholars through your teaching.
Chaplain:
Offering spiritual support and guidance to individuals and organizations in various settings, including those in hospitals, military installations, prisons, and educational institutions.
Museum or Cultural Center Curator:
Organize exhibits and educational programming related to biblical history, artifacts, and religious culture in museums or cultural centers about biblical history, artifacts, and religious culture.
Nonprofit or NGO Work:
Become involved in faith-based or humanitarian organizations dedicated to social justice, community development, or international relief efforts, and make use of your biblical insights to guide their efforts in these areas.
Missionary:
Apply your understanding of the Bible and its teachings to engage in missionary work, sharing your faith and providing humanitarian aid around the world.
Biblical Studies Researcher:
Provide scholarly research into specific biblical topics in order to contribute to the academic understanding of scripture and its historical context, as well as to the production of scholarly publications.
Church Administrator:
Take responsibility for the administrative and organizational aspects of a church or religious institution, incorporating your biblical knowledge into decision making processes.
Christian Education Director:
Ensure that churches and Christian schools benefit from a solid foundation in biblical understanding by developing and overseeing educational programs, curricula, and resources.
In all these roles, a biblical studies degree provides a strong foundation that can be applied to engage, inspire, educate, and lead individuals in various contexts within the realm of biblical studies jobs.
Best online biblical studies degree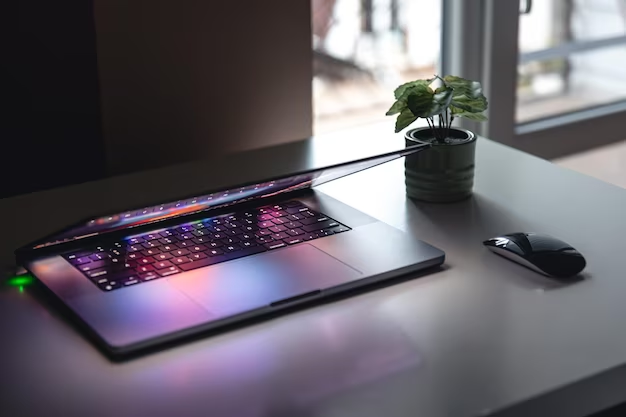 Below is a list of some of the universities that are known to offer degrees in biblical studies online:
With a Bachelor of Arts in Biblical Studies from Belhaven University, you'll learn about the Bible and Christian theology. There are 125 credit hours in the program, and there are several concentrations, like pastoral ministry and missions.
Applicants must have a high school diploma or equivalent, and a minimum GPA of 2.0. Belhaven University is accredited by the Southern Association of Colleges and Schools Commission on Colleges.
Cairn University's Bachelor of Science in Biblical Studies prepares students for ministry, academia, or other related fields. The program requires students to complete around 121 credits and covers topics like biblical languages, theology, and hermeneutics.
For admission, students must have a minimum 2.0 GPA and choose from concentrations like biblical exposition, global missions, and pre-seminary.
For the Bachelor's degree program in Biblical Studies at Dallas Baptist University, you'll need 120 credits. You'll have to get a high school diploma or GED, and have a minimum 2.5 GPA to get in. Coursework includes the old and new testaments, ethics, and evangelism.
It's accredited by the Southern Association of Colleges and Schools Commission on Colleges and offers internships and study abroad.
In addition to offering an online Bachelor of Science in Biblical Studies program, Baptist Bible College stands out with its short 5-week courses. With real-world ministry and missions experience, the faculty delivers evangelical Christian teachings. They teach Hermeneutics, Baptist History, and Apologetics, so you get a deep understanding.
With a fully online BA in Biblical Studies program, Colorado Christian University caters to students' schedules with a unique approach that unfolds in five-week blocks. It's a dual-degree program that lets students get an MA in theology or Biblical Studies.
It's a great place to get an MA. The university's accreditation comes from the prestigious Higher Learning Commission, too.
One of the unique aspects of Crown College's Bachelor of Science in Biblical Studies program is that it's entirely delivered online. Students can study seamlessly, no matter where they are located, thanks to the online format.
The program's uniqueness is that it gives you the option of doubling up for a broader education.
With a dynamic online Bachelor of Arts in Biblical Studies, Faulkner University caters to working people. A big plus for this program is the live sessions, which give students flexibility without sacrificing valuable interactions.
Faulkner University's accreditation by the Southern Association of Colleges and Schools Commission on Colleges makes graduates prime for further academic pursuits, like seminary education.
You can get a Bachelor of Arts in Christian Studies at Grand Canyon University that specializes in Biblical Studies. With the option of online or on-campus delivery, this degree pathway boasts versatility. Online classes last 7 weeks and on-campus classes last 15 weeks.
Students get a deeper understanding of faith with topics like Christian Theology, Biblical Interpretation, and Pentateuch. A prestigious accreditation from the Higher Learning Commission accompanies Grand Canyon University.
For people who want to do ministry or missions, Houston Baptist University's Bachelor of Arts in Biblical Studies program stands out. Among the courses in this program are Christian Theology, Hermeneutics, Systematic Theology, History of Christianity, and Old Testament Theology.
A highly regarded program at Houston Baptist University, accredited by the Southern Association of Colleges and Schools Commission on Colleges.
Multiple entry points throughout the year are available to Indiana Wesleyan University's BS in Biblical Studies online program. With courses like Biblical Interpretation in Global Perspective, Philosophy and Christian Thought, and Tools and Resources for Biblical Study, the curriculum is well-rounded.
It's clear that the university is committed to academic excellence because it's accredited by the Higher Learning Commission.
With its distinctive Bachelor of Arts in Biblical Studies program, Lancaster Bible College offers a hybrid learning experience for adults. Students will enroll in two courses over eight weeks, balancing depth with efficiency.
The program structure accommodates full-time learners, so they can finish within three to three and a half years. As a result of its accreditation by the Middle States Commission on Higher Education, Lancaster Bible College provides quality education.
With its flexible online format, LeTourneau University offers a flexible Bachelor of Biblical Studies and Ministry program. Courses are divided into 5-week and 15-week lengths, so students can pick and choose what suits them best.
In addition to theoretical exploration, this program prepares graduates for seminary and ministry. Its commitment to academic integrity is underscored by its accreditation from the Southern Association of Colleges and Schools Commission on Colleges.
Biblical Studies vs Theology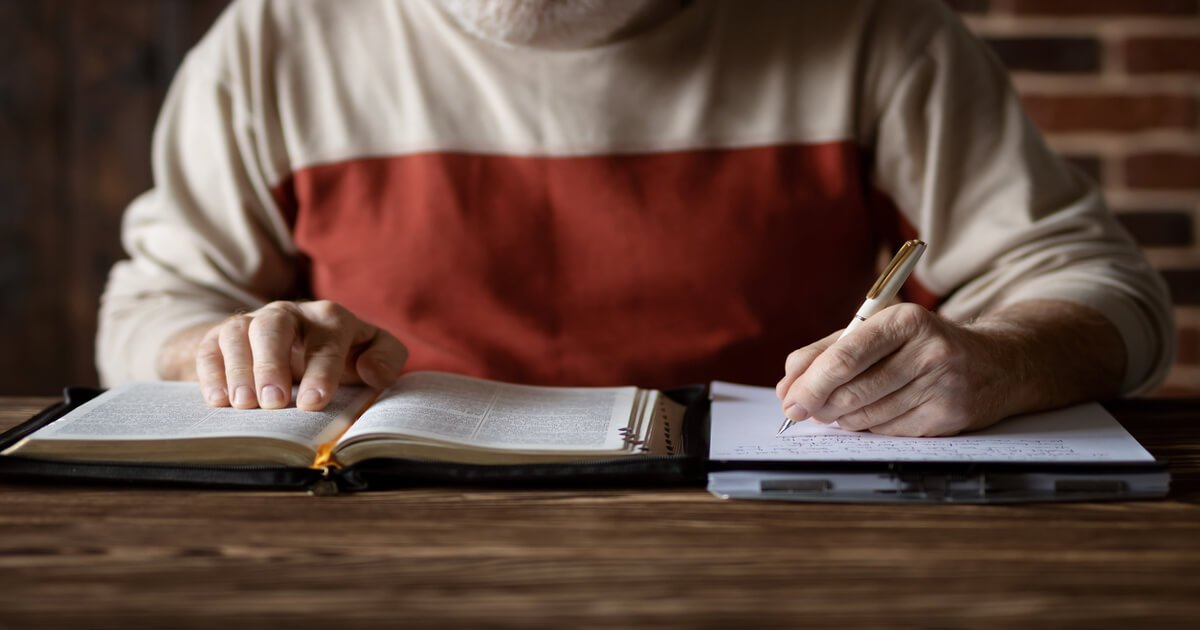 In certain ways, a study of biblical studies and a study of theology could be considered related fields of study within the broader realm of religious and academic study, but both have distinct focuses and approaches:
Biblical Studies:
Focus:
The focus of Biblical studies is on analyzing, interpreting, and critically examining texts that make up the Old Testament and the New Testament of the Bible. Biblical texts' historical, cultural, linguistic, and literary aspects are studied. On the other hand, theology is a broader field that studies God, the divine, religious beliefs, and the overall framework of faith. Often, it's based on religious texts, philosophical traditions, and historical contexts to analyze and interpret religious doctrines.
Areas of Exploration:
A biblical study examines things like authorship, historical context, literary genres, linguistic analysis, textual criticism, archaeology, and social life. God's nature, salvation, ethics, moral reasoning, human nature, faith and reason, and the interpretation of religious texts are all part of theology.
Goal:
Bible studies aims to shed light on the origins, meanings, and implications of the biblical texts themselves, by getting to know them better. A theologian's primary goal is to explore the philosophical and intellectual dimensions of faith, including God's nature, the purpose of life, and moral and ethical implications.
Frequently Asked Questions
Is a degree in biblical studies worth it?
Individuals passionate about religious scholarship, ministry, or academic pursuits may find a degree in biblical studies to be a substantial asset. Besides fostering critical thinking and communication skills, it provides an in-depth understanding of biblical texts, historical context, and theological concepts. If aiming for a career in religious leadership, teaching, or research, it is invaluable. Consider your aspirations, and if you are aligned with the degree's focus, it can be a deeply rewarding and intellectually fulfilling experience.
Average Biblical Studies Degree Salary:
Depending on the career path chosen, biblical studies degrees can result in significant salaries. Salary can vary widely for religious leadership roles, such as pastors or ministers, depending on factors such as congregation size. Experienced leaders earn higher salaries, with entry-level positions starting around $30,000 to $40,000. Educators may earn around $63,000 per year (by 2021) if they teach theology at the secondary level. In addition to expanding career opportunities, graduate studies could result in higher earnings. Getting a better understanding of potential salaries requires researching specific career paths and regions.