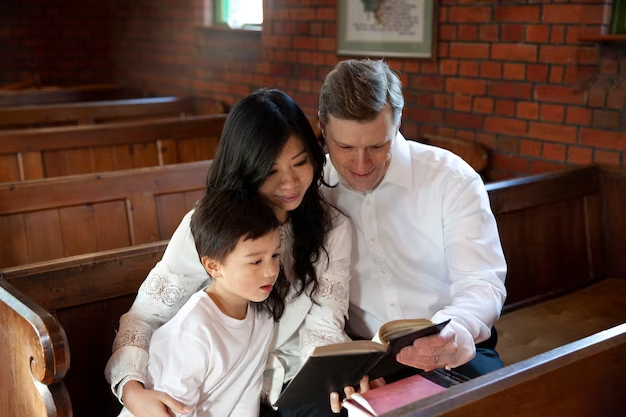 The Associate in Ministry program provides you with a transformative experience in service and spirituality. If you are passionate about making a positive impact on lives and communities, this program is for you.
Learn about leadership, compassion, and guidance. With this program, you will gain the foundational knowledge and practical skills to excel in pastoral care, community outreach, or spiritual mentoring.
What is Associate in Ministry?
For people interested in roles in ministry, service, and leadership within religious or faith-based organizations, an Associate in Ministry program provides a foundational education and training. During this program, students will gain the knowledge, skills, and practical insights they need to help their community grow spiritually, care for pastors, and do outreach.
Associate in Ministry Requirements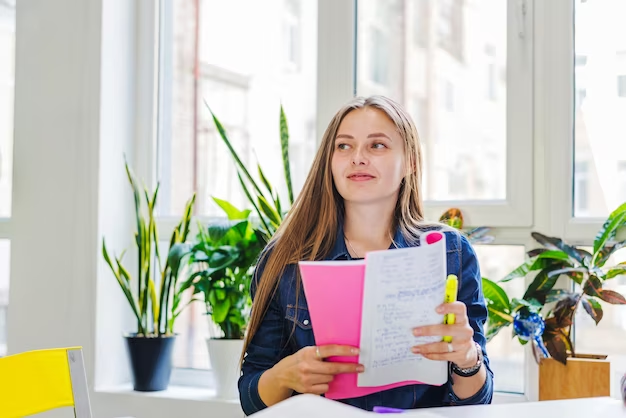 Here are some common requirements you may encounter when applying to an Associate in Ministry program:
High School Diploma or Equivalent: Generally, to be eligible to attend the program, you must hold a high school diploma or a GED, which is the equivalent of a high school diploma.
Application Form: Complete the application form provided by the institution offering the Associate in Ministry program. This form may be available online or through the admissions office.
Transcripts: Submit official high school transcripts or GED scores as part of your application. Some programs might require transcripts from any colleges you previously attended.
Letters of Recommendation: Provide letters of recommendation from individuals who can speak to your character, work ethic, and potential for success in a ministry program.
Statement of Purpose or Essay: You will be required to write a statement of purpose or an essay explaining why you are interested in pursuing an Associate in Ministry, your goals, and how this program aligns with your aspirations as a minister.
References: When applying to a program, it may be necessary for you to provide personal or pastoral references from people who can speak to your involvement in religious activities or your commitment to ministry.
Interview: Since the application process will vary from institution to institution, you may be asked to participate in an interview as part of the application process.
Prerequisites: Depending on the program you have chosen, there may be a prerequisite course or requirement that must be fulfilled before you begin the program of the Associate in Ministry.
Admissions Test: While not always required, some programs may ask for standardized test scores, such as the SAT or ACT.
Application Fee: There is usually a fee associated with your application to be processed by most institutions.
Faith Statement: If you are applying to certain programs, you may be prompted to write a statement of your faith or religious beliefs.
It is important to note that every institution may have its own unique requirements. If you have any questions or need clarifications about the admission requirements for the Associate in Ministry program you are interested in, you can contact the admissions office.
Associate in Ministry Courses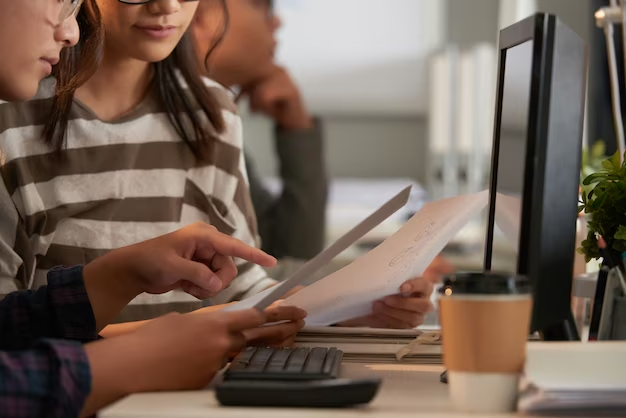 A well-rounded educational program in theology, biblical studies, practical ministry skills, and ethical considerations is the objective of an Associate in Ministry program. An Associate in Ministry program may include a variety of courses, but these are some common ones:
Introduction to Ministry: An overview of the role of ministry in religious communities, exploring its various forms, responsibilities, and challenges.
Biblical Studies: Courses in Old Testament and New Testament studies, focusing on the interpretation, themes, and historical context of key biblical texts.
Christian Theology: An exploration of Christian doctrines and beliefs, addressing topics such as the nature of God, Christology, soteriology, and eschatology.
Church History: This is a survey of the history of Christianity, providing a brief overview of key events, figures, and developments that have shaped the Church over the centuries.
Pastoral Care and Counseling: An introduction to providing emotional and spiritual support to individuals and families, covering topics like grief, crisis intervention, and active listening.
Ethics and Morality: Examining ethical principles from a religious perspective and discussing moral considerations in the context of ministry and personal life.
Preaching and Communication: Developing effective communication skills, including public speaking, sermon preparation, and delivering meaningful messages.
Worship and Liturgy: Taking a closer look at some of the elements found in worship services, rituals, and liturgical practices within the various Christian traditions throughout the world.
Leadership in Ministry: Learning essential leadership skills for guiding and managing religious communities, addressing conflict, and fostering unity.
Evangelism and Outreach: Strategies for spreading religious teachings, engaging with the community, and promoting the mission of the church.
Practicum or Internship: Hands-on experience in a ministry setting under the supervision of a mentor, allowing students to apply their learning in real-world contexts.
Possible Educational Paths for Someone with an Associate in Ministry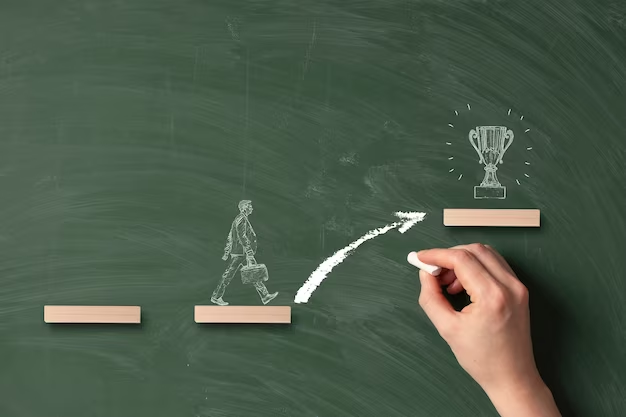 In addition to being able to pursue certain educational paths and career opportunities within the context of religious leadership, community service, and other related fields, you could also pursue:
Bachelor's Degree in Theology or Religious Studies
It is possible to pursue a Bachelor's degree in Theology, Religious Studies, or another field related to your Associate in Ministry after completing your Associate in Ministry. This would deepen your theological knowledge, enhance your critical thinking skills, and potentially open doors to more advanced roles in ministry, teaching, or further academic pursuits.
Bachelor's Degree in Nonprofit Management
With a degree in nonprofit management, you will be able to enhance your organizational leadership, fundraising, and program development skills, enhancing your ability to develop and manage programs for communities in need.
Bachelor's Degree in Global Studies or Intercultural Studies
Those who are interested in missions work or cross-cultural ministry may find a degree in global studies or intercultural studies helpful in providing insight into navigating the complexities of different cultural contexts.
Continuing Education Workshops and Seminars
You can enhance your skills in specific aspects of ministry by participating in workshops, seminars, and online courses to provide ongoing professional development for yourself and your team.
Graduate Studies
While not required for all roles, some individuals with an Associate in Ministry may choose to pursue Master's or even Doctoral degrees in fields like theology, divinity, religious studies, or pastoral counseling to deepen their expertise and open doors to more advanced roles in academia or specialized ministry areas.
Best Associate's Degree in Ministry Online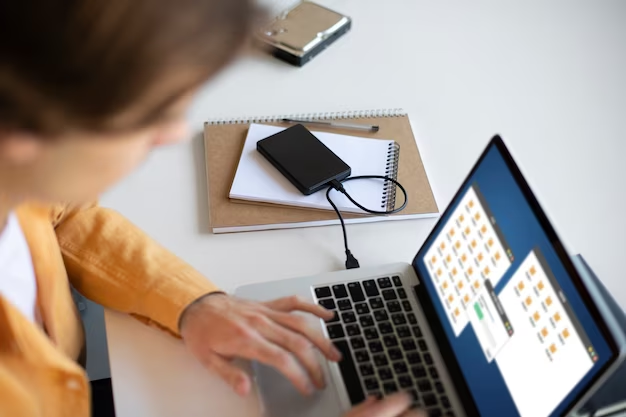 There are a few institutions known for offering quality online Associate's degree programs in Ministry, but keep in mind that they can change. Here are a few programs you should look into:
Associate of Arts in Ministry (A.A.Min) degrees are designed for lay workers in churches or Christian organizations who wish to gain practical ministry skills and knowledge. Combined with introductory Bible, theology, and ministry principles, this degree provides a strong foundation in general studies. Despite not covering all requirements for ordination education within the Church of the Nazarene, this program imparts essential skills and knowledge for lay involvement in church activities. By taking approximately eleven additional courses, individuals can fulfill ordination prerequisites.
Every associate program specializing in ministry adheres to the following degree requirements:
Successful completion of a minimum of 64 semester hours.
Completion of at least 32 semester hours in a physical campus setting, with at least 16 of the final 32 hours also on campus. Online courses are considered equivalent to on-campus courses in this context.
Maintenance of a cumulative GPA of at least 2.0 (on a 4.0 scale).
Designed to prepare people for effective Christian ministry in the modern world, the Associate Degree in Ministry (ADM) combines theoretical insights with practical skills. As a result of this program, you will be able to address a wide range of contemporary challenges and concerns thoughtfully, enabling you to minister effectively in Christian as well as community settings. Each semester lasts 12 weeks, plus an exam week. Four subjects are covered within each semester.
120 credit points of core subjects
40 credit points of elective courses
To be eligible for the Associate Degree in Ministry, a candidate must accumulate a minimum of 160 credit points, which includes successful completion of the core subjects.
Southwest Baptist University provides two associate's degrees in ministry at its campuses in Salem and Mountain View, MO. The courses are available during convenient afternoon and evening hours, catering to various schedules.
Ideal for bi-vocational pastors seeking to enhance their ministry training, the associate's degree in ministry offers a fitting solution. Students can opt for either an Associate of Arts in Ministry (including a foreign language course prerequisite) or an Associate of Science in Ministry.
As part of its Associate in Ministry and Missions program, the University of the Cumberlands offers students the opportunity to develop their understanding of other faiths and worldviews. Students are taught biblical literacy, theology, history and ethics in order to help them develop an understanding of other faiths and worldviews.
The program is intended to prepare graduates for service-oriented careers and to apply Christian faith in daily life. It is accredited by the Southern Association of Colleges and Schools Commission on Colleges.
An A.A. degree in Wesleyan Ministry is available from Oklahoma Wesleyan University. It includes the six courses required by the Wesleyan Church in order to become a licensed minister, as well as liberal arts courses to provide a rounded perspective on the field.
This program is entirely online, with students taking one course at a time. The Higher Learning Commission accredited Oklahoma Wesleyan University.
Job Opportunities for Associate in Ministry Graduates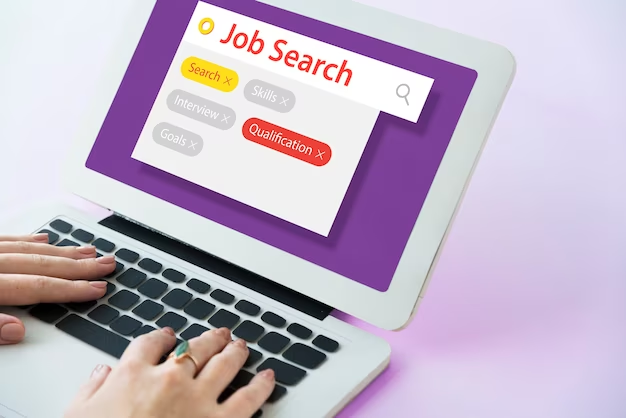 It is possible to find entry-level positions within religious organizations and related fields with an Associate's degree in Ministry. Although these roles may not always require a higher degree, they can provide a solid foundation for further education and career advancement. Here are a few possible careers with an Associate's in Ministry degree:
Youth Pastor or Youth Leader: Coordinate and lead youth programs, engage in mentoring, and provide spiritual guidance to young members of the congregation.
Church Administrator: Manage the administrative aspects of the church, including budgeting, event coordination, facility management, and communication.
Worship Leader or Music Minister: Lead worship services, direct musical performances, and create a meaningful worship experience for the congregation.
Community Outreach Coordinator: Plan and organize community service projects, charity events, and outreach programs to engage with and support the local community.
Pastoral Assistant: Support the lead pastor in various tasks, such as sermon preparation, counseling, visitation, and pastoral care.
Children's Ministry Coordinator: Develop and manage programs for children's religious education, events, and activities within the church.
Religious Educator or Teacher: Serve as a teacher of religious education classes, as a leader of Bible studies, and as a facilitator of theological and spiritual discussions.
Counseling Assistant: Provide basic counseling support to individuals facing challenges, referring them to professional counselors when needed.
Chaplain Assistant: Support chaplains in hospitals, military, correctional facilities, and other settings, offering spiritual and emotional support to individuals in need.
Missionary or Outreach Worker: Assist in planning and executing mission trips or outreach initiatives to share faith and provide humanitarian aid in various communities.
Nonprofit or Social Services Worker: Work for religious or community organizations that focus on social justice, humanitarian efforts, and community development.
Frequently Asked Questions
Salary Outlook for Associate in Ministry Graduates
Depending on a variety of factors, such as the job role, location, size of the religious organization, and level of experience, individuals with an Associate's degree in Ministry can earn a wide range of salaries. You should know that many ministry positions offer non-monetary rewards and are driven by a passion for service. Here are some approximate salary ranges for various ministry positions.
Youth Pastor: The average salary for a youth pastor can range from $25,000 to $45,000 annually, depending on the size and location of the church.
Church Administrator: Church administrators may earn an average salary of around $40,000 to $60,000 per year, with potential variation based on the responsibilities and size of the congregation.
Worship Leader: Worship leaders typically earn between $30,000 and $50,000 annually, with the potential for higher earnings in larger congregations.
Community Outreach Coordinator: Salaries for community outreach coordinators can vary widely, ranging from $30,000 to $50,000 or more, depending on the organization and location.
Pastoral Assistant: Pastoral assistants may earn around $25,000 to $40,000 annually, depending on the specific tasks and responsibilities involved.
Some ministry roles come with non-monetary rewards, such as the satisfaction of serving others and making a positive impact. A degree in Ministry may also serve as a stepping stone to further education or higher-level positions within religious organizations.
How long does an Associate in Ministry take?
You may be able to complete an Associate's degree in Ministry at a different institution, depending on the program structure and whether you are studying part-time or full-time. If you pursue an Associate's degree full-time, it usually takes around two years to complete the program. This includes completing the required coursework as well as any practical experience components, such as internships and fieldwork. Depending on their schedules and availability, part-time students may take longer to complete the program.
Difference between associate degree and bachelor degree in ministry?
The primary differences between an associate degree in ministry and a bachelor's degree in ministry are in terms of duration, depth of study, and the educational outcomes they offer:
Duration:

As a shorter and more focused degree program, an associate degree in ministry typically takes about two years to complete.
The bachelor's degree in ministry usually takes four years to complete, allowing for a more comprehensive and in-depth education.

Depth of Study:

An associate degree in ministry provides foundational knowledge and skills related to theology, biblical studies, and practical aspects of ministry. It covers the basics but may not delve deeply into specialized areas.
A bachelor's degree in ministry offers a broader and deeper education. It includes a wider range of theological and biblical courses, as well as electives that allow students to specialize in specific aspects of ministry, such as pastoral studies, youth ministry, counseling, or missions.

Educational Outcomes:

A degree with an associate's degree is frequently seen as a stepping stone or an entry-level qualification for roles in ministry or church leadership, such as youth ministers and church administrators.
With a bachelor's degree in ministry, you will be prepared for a wide range of roles in ministry and have a solid foundation for further education, such as graduate-level studies in theology or divinity.