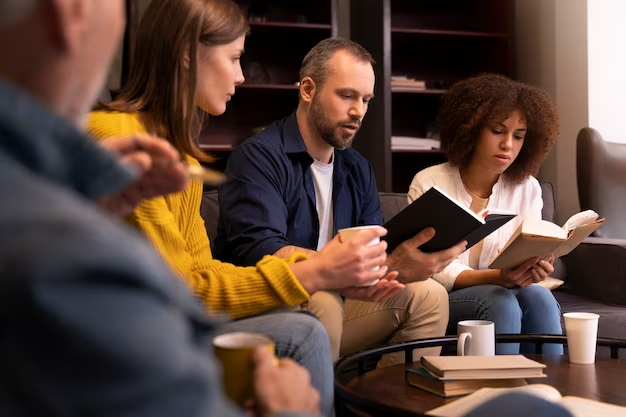 If you're curious about discovering the origins, meanings, and explanations of passages in the Bible, then following this path from a Bachelor's degree to a Master's and finally to a PhD in Biblical Studies is like setting sail on a journey full of amazing discoveries. It's a way to understand deep things and feel more connected to the history of human beliefs.
Let's start this journey together, exploring the road of learning, finding new ideas, and feeling spiritually fulfilled. This amazing adventure is just beginning — keep reading to find out what wisdom, learning, and personal growth awaits you.
What is a Ph.D. in Biblical Studies?
Having a PhD in Biblical Studies is an advanced academic degree that specializes in studying the Bible, the texts, the historical context, interpretation, and the languages of it, along with related fields and disciplines. It is common for universities and seminaries with strong religious studies departments to offer this program to individuals with a strong interest in understanding the Bible from a critical, historical, and academic perspective.
Ph.D. in Biblical Studies Courses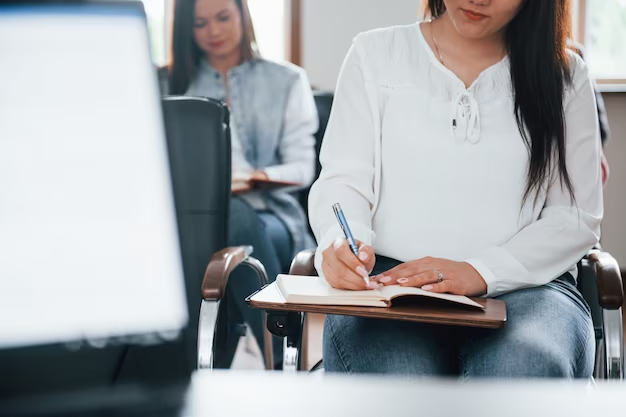 A detailed analysis, interpretation, and research of biblical texts, including the Old and New Testaments, is part of the program. In order to gain a deeper understanding of the original texts, students may also study related ancient languages such as Hebrew, Greek, and Aramaic. PhD studies in Biblical Studies often contribute to a wider academic understanding of the Bible's origins, evolution, cultural impact, and interpretation.
The specific areas of focus within a PhD in Biblical Studies can vary widely and may include:
Textual criticism: It refers to the study of how biblical texts have evolved and been transmitted through time.
Historical context: Investigating the social, political, and cultural environments in which the biblical texts were written.
Literary analysis: Exploring the literary forms, genres, and rhetorical techniques used in biblical writing.
Theology: Studying the Bible from a theological standpoint and analyzing its theological lessons, concepts, and teachings.
Hermeneutics: The discipline that deals with the more traditional methods of interpreting and understanding the Bible in different contexts.
Archaeology: Using archaeological evidence to enhance the understanding of biblical history and geography.
Comparative religion: Comparing the Bible with other religious books or traditions so as to determine how they relate to each other.
How to Get a Ph.D. in Biblical Studies?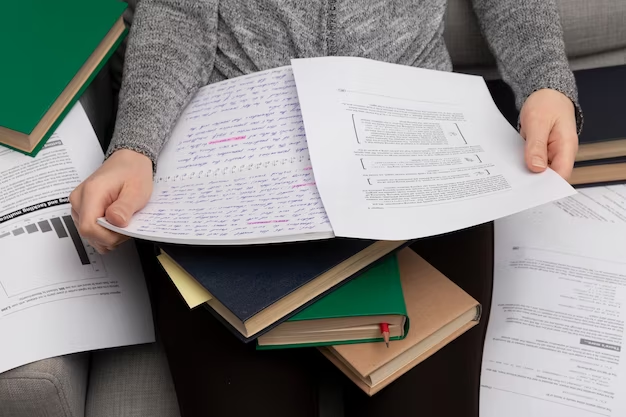 Getting a PhD in Biblical Studies is a rigorous and specialized academic journey that requires dedication, research skills, and a strong commitment to the subject matter. Here's a general outline of the steps you might take to pursue a PhD in Biblical Studies:
Educational Preparation:

Obtain a Bachelor's degree in a relevant field, such as Religious Studies, Theology, Ancient Languages, or a related area.
Some programs may require a Master's degree before entering the PhD program, while others accept students directly from a Bachelor's program.

Choose a Specialization:

Biblical Studies is a broad field, so consider which area you are most passionate about, whether it's Old Testament, New Testament, textual criticism, archaeology, or another aspect of biblical research.

Research Programs:

Look for universities or seminaries that offer PhD programs in Biblical Studies and have faculty members whose research aligns with your interests.
Evaluate the program's curriculum, faculty expertise, research opportunities, and resources.

Application Process:

Prepare your application, which typically includes transcripts, letters of recommendation, a statement of purpose outlining your research interests, and sometimes writing samples.
Depending on the program, you might have to take the GRE (Graduate Record Examination).

Admission and Coursework:

Upon acceptance, you'll begin your coursework. This will often include advanced studies in biblical languages (such as Greek and Hebrew), research methods, and specialized seminars related to your chosen area of study.

Comprehensive Examinations:

After completing coursework, you'll likely need to pass comprehensive exams to demonstrate your mastery of the field. These exams cover a broad range of topics related to your specialization.

Research Proposal:

Develop a research proposal for your doctoral dissertation. This should outline your research questions, methodology, and significance of your project.

Research and Writing:

Engage in extensive research under the guidance of your advisor. This may involve reading primary sources, secondary literature, and conducting original research.
Write your dissertation, which is a substantial and original contribution to the field. It should demonstrate your mastery of the subject and your ability to conduct scholarly research.

Dissertation Defense:

Defend your dissertation before a committee of faculty members. This involves presenting your research findings and answering questions from the committee.

Completion and Graduation:

Upon successful defense and any necessary revisions, you'll complete the requirements for your PhD.
You'll receive your doctoral degree and be prepared to contribute to academia, research, teaching, and other scholarly activities.

Career Opportunities:

With a PhD in Biblical Studies, you can pursue academic careers as professors, researchers, or scholars in universities or seminaries.
You might also engage in writing, publishing, and contributing to discussions related to religious studies and biblical interpretation.
To ensure that the program aligns with your academic and professional goals, it's important to thoroughly research each program you're interested in and reach out to potential advisors.
Best Online Ph.D. in Biblical Studies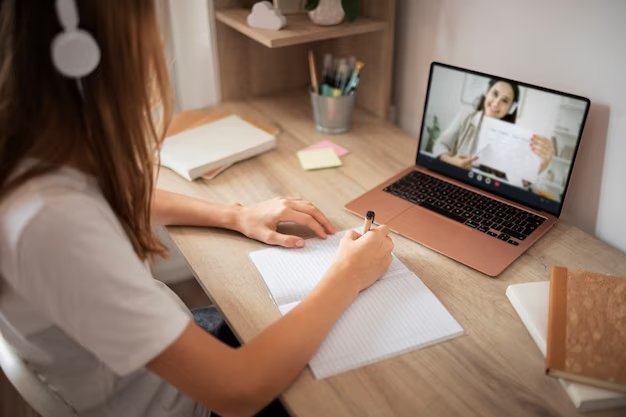 Among the universities that were known for offering online PhD programs in Biblical Studies, the following are a few:
Typically, it takes four years for Calvary University students to earn a Doctor of Philosophy in Bible and Theology, which can be earned online or on campus. A typical first-year course consists of Biblical exegesis, a second-year course consists of Biblical synthesis, a third-year course consists of systematic theology, and a fourth-year dissertation. Calvary University is accredited by the Higher Learning Commission.
Several concentrations are available at Clarks Summit University's Baptist Bible Seminary, including Old Testament, New Testament, Systematic Theology, and Exposition of Scripture. This program can mostly be completed online with some one-week modules on campus. Students must complete 60 credit hours of coursework and a dissertation in order to graduate. Clarks Summit University is accredited by the Middle States Commission on Higher Education.
In 5 years of part-time study or 3 years of full-time study, Columbia International University offers a Doctor of Philosophy in Biblical Studies online program. It offers students individualized guidance and faculty mentoring. It takes 45 credit hours to complete the full program and a dissertation is required. CIU is accredited by the Southern Association of Colleges and Schools Commission on Colleges.
There is an online Doctor of Philosophy in Biblical Studies program available at Faulkner University. Students can complete their dissertation defense via conference call. The program is fully online, so students can study on their own time. Students must pass language proficiency tests in Hebrew, Aramaic, and Greek in order to graduate. Faulkner University is accredited by the Southern Association of Colleges and Schools Commission on Colleges.
It takes just 3.5 years to complete Lancaster Bible College's PhD in Biblical Studies, which is offered in a hybrid format. There are 16 weeks in each class and students must attend three 6-day residencies each year. In addition, students progress through Lancaster Bible College in cohorts of 12 to 18 peers. The Middle States Commission on Higher Education accredits Lancaster Bible College.
There are eight weeks of classes in the Doctorate of Biblical Studies program at Liberty University. It typically takes about two years to complete. A variety of courses are offered, including Theology of the Gospel, The Theory and Practice of Biblical Theology, and The Bible and Pastor (Usage of Scripture in Pastoral Ministry). The Southern Association of Colleges and Schools Commission on Colleges accredit Liberty University.
Doctor of Philosophy in Biblical Studies is offered by Midwest Baptist Theological Seminary. The program requires the completion of 52 credits and a dissertation and usually takes at least four years to complete. Emphasis areas include Old Testament, New Testament, and Biblical Theology. The Higher Learning Commission accredited Midwestern Baptist Theological Seminary.
It is possible to complete Regent's PhD in Renewal Theology online with a concentration in Biblical Studies. A two-week residency is required on campus each fall for students to graduate. The program requires 60 credit hours, including a dissertation. Courses include Advanced Hermeneutics, Advanced Cosmogony and Anthropology, and Renewal Theology. The Southern Association of Colleges and Schools Commission on Colleges accredits Regent University.
Students at Southwestern Baptist Theological Seminary can major in either Old Testament or New Testament Biblical Studies. A PhD student at SWBTS also has to choose a minor. Distance learners can attend seminars virtually. They have to hold a master's and be fluent in Hebrew and Greek to apply. It's accredited by the Southern Association of Colleges and Schools Commission on Colleges.
What Can I Do with a Ph.D. in Biblical Studies?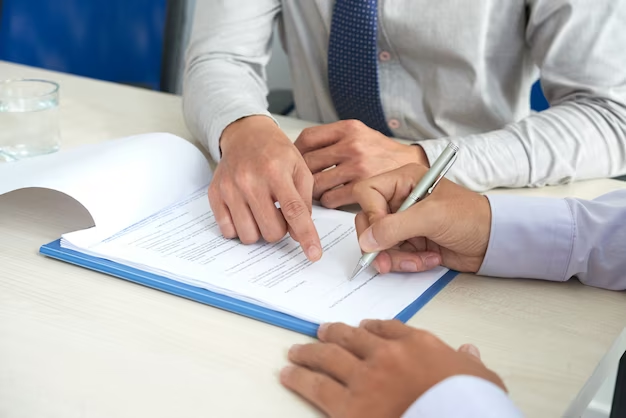 With a PhD in Biblical Studies, you can pursue a variety of career paths, primarily in academia, research, and specialized roles within religious institutions. Here are some examples:
University Professor: You can become a professor in a university or seminary, teaching courses on biblical texts, languages, history, interpretation, theology, and related subjects.
Researcher: Work as a researcher in academic or religious institutions, contributing to the advancement of knowledge in the field through original research, publications, and presentations at conferences.
Author and Writer: Write scholarly books, articles, and papers on biblical topics, contributing to academic literature and engaging with broader religious and scholarly communities.
Curator or Museum Specialist: A curator or museum specialist is one who works in museums or cultural institutions, specializing in artifacts, manuscripts, and exhibitions that are related to biblical history and archaeology.
Theologian: Contribute to theological discussions, ethical debates, and the development of religious thought based on your deep understanding of biblical texts and their implications.
Religious Educator: Develop curriculum and teach courses for religious education programs, workshops, or online platforms, helping individuals deepen their understanding of the Bible.
Biblical Consultant: Provide expertise to religious organizations, authors, media productions, and filmmakers seeking accurate and scholarly input on biblical matters.
Academic Administration: Take on administrative roles within academic institutions, overseeing departments, curriculum development, and academic programs.
Interfaith Dialogue and Community Outreach: Use your knowledge of biblical texts to engage in interfaith dialogue, community education, and fostering understanding among diverse religious groups.
Nonprofit and Religious Leadership: Lead or contribute to religious or nonprofit organizations, guiding their missions, teachings, and community initiatives.
Online Educator: Offer online courses, webinars, or virtual lectures on biblical topics through platforms or your own educational website.
Archivist or Librarian: Work in libraries or archives that specialize in religious texts, helping to preserve, catalog, and make these resources accessible to scholars and the public.
It's important to note that job prospects and the specific roles available may vary based on factors such as your area of specialization, the demand for your expertise, and the state of the academic and religious job markets at any given time. Networking, attending conferences, publishing your research, and staying updated on developments in the field can all contribute to your success in finding a fulfilling career with a PhD in Biblical Studies.
Frequently Asked Questions
How long does it take to get a PhD in Biblical Studies?
The duration of a PhD in Biblical Studies depends on the institution, the student's prior academic background, and the rate at which the student progresses through the program. PhD programs in Biblical Studies take between 4 and 6 years to finish. This includes coursework, comprehensive exams, research, writing the dissertation, and defending it.
Is a PhD in Biblical Studies worth it?
If you are deeply passionate about academic exploration of the Bible and related fields, a PhD in Biblical Studies can be highly worthwhile. You can participate in scholarly research, engage in critical analysis of biblical texts, and explore the historical and cultural context of the biblical world through this program.
However, it is important to think about your career objectives. A PhD is generally required if you wish to become a university professor, researcher, or scholar. It is intellectually fulfilling and professionally rewarding to pursue knowledge and contribute to the understanding of the Bible from an academic perspective.
What is the highest degree in Biblical Studies?
The highest academic degree attainable in the field of Biblical Studies is the Doctor of Philosophy (PhD) in Biblical Studies. It signifies the scholar's advanced expertise in the study of the Bible, its texts, historical context, interpretation, and related fields.
While other degrees such as a Master of Divinity (MDiv) or a Master of Arts (MA) in Biblical Studies provide solid foundations, a PhD represents the pinnacle of scholarly achievement, giving individuals the opportunity to conduct original research, contribute to the field's knowledge base, and educate future generations.