When it comes to pursuing higher education in Michigan, Christian colleges stand out as exceptional institutions that combine academic excellence with a strong foundation in faith. If you are seeking a college that integrates your faith into every aspect of campus life, you've come to the right place.
So, if you're curious about Christian colleges in Michigan and eager to find the perfect institution that aligns with your values and educational goals, keep reading. We've curated this list to help you navigate the rich landscape of Christian higher education in Michigan and find the college that will shape your future and nurture your faith.
List of Christian Colleges in Michigan
We have curated a selection of institutions that provide a distinct blend of academic excellence, spiritual growth, and a supportive community rooted in Christian values.
Committed to nurturing the intellectual, personal, and spiritual development of students, each college on this list in Michigan offers a wide range of academic programs across various disciplines. Michigan's Christian colleges encompass a diverse array of institutions, ranging from small liberal arts colleges to larger universities.
Andrews University (Berrien Springs, Michigan)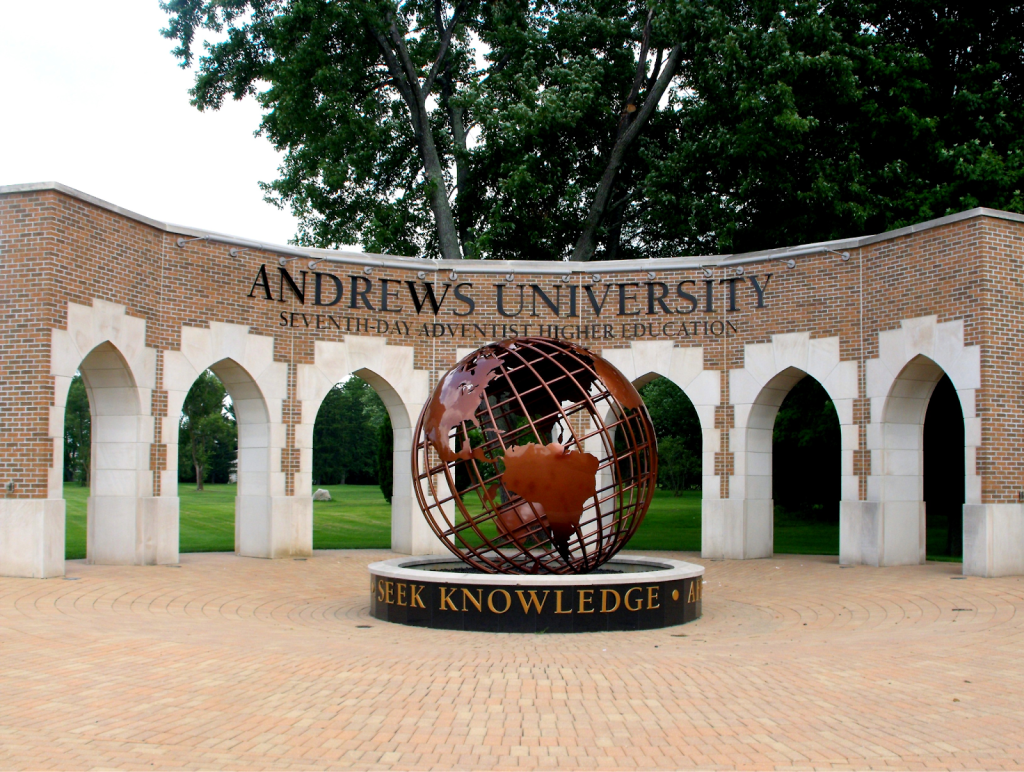 Image from Andrews University's official website
Tuition: The average cost, after considering financial aid, is $23,000.
Graduation Rate: 59%
Acceptance Rate: 82%
Located in Berrien Springs, Michigan, Andrews University is a private university that holds accreditation from the Higher Learning Commission and several specialized accrediting bodies such as the Accrediting Association of Seventh-day Adventist Schools, Colleges, and Universities.
Andrews University is affiliated with the Seventh-day Adventist Church and has a strong Christian emphasis in its academic programs and campus life. The university has been recognized by the U.S. News & World Report as one of the best regional universities in the Midwest.
Admission Requirements
If you are interested in learning about the admission process from freshman to graduate studies, you can follow Andrews University's admissions page at https://www.andrews.edu/admissions/.
Courses Offered
The Bachelor of Arts in Theology is a pre-professional program that equips students for further training towards full-time gospel ministry at the Theological Seminary. It provides a strong grounding in biblical languages, exegesis, theology, practical theology, ministry, Christian Church history with an emphasis on the Seventh-day Adventist movement, and doctrine and systematic theology, including ethics.
To complete the program, students are required to develop an individual portfolio of ministerial service. The total number of credits required for this degree is 124.
Under the Theological Seminary at this university, several programs are offered, including:
Grace Christian University (Wyoming, Michigan)

Image from Grace Christian University's official website
Tuition: The on-campus tuition rate is $745 per credit hour, which includes $730 for tuition and $15 for fees, including Library, Activity, and Technology. A student who enrolls in 12 or more credit hours per semester is considered full-time.
Graduation Rate: 65.21%
Acceptance Rate: 77%
Grace Christian University is recognized as a prestigious Christian college, highly regarded for its unwavering commitment to faith-based education.
Accredited by the Higher Learning Commission (HLC), an esteemed accrediting body approved by the U.S. Department of Education, the university upholds exceptional quality and academic excellence. This accreditation is a testament to Grace Christian University's dedication to meeting rigorous standards and providing a top-notch educational experience
Admission Requirements
To learn more about the admission procedure, please visit https://gracechristian.edu/online/admissions/admissions-requirements.
Courses Offered
Bachelor of Science in Biblical Studies
The biblical studies program at Grace Christian University equips students with the skills to interpret the biblical text in its original languages and historical, cultural, and narrative context, using established principles and tools of exegesis and hermeneutics. Students can choose to specialize in either the Old or New Testament through two different concentrations.
In order for students to complete the program, students must fulfill major requirements that amount to 33 credits, with at least 15 credits completed in residence.
Bachelor of Science in Leadership & Ministry (Online)
The Bachelor of Science in Leadership & Ministry degree is tailored for those currently engaged in ministry or pursuing it as a career. This program encourages students to approach all aspects of life from a biblical perspective, cultivate personal spiritual growth, improve ministry skills, and engage with the world. The curriculum incorporates both theoretical and practical learning, including classroom instruction, research, and real-world experiences.
Furthermore, Grace Christian University prioritizes biblical higher education, recognizing that God is the source of all truth. The courses in Bible and theology are taught with Scriptural truths in mind, emphasizing practical skills like evangelism and teaching the Word of God. The program includes a 30-credit Arts & Science Core, in addition to courses specific to Leadership & Ministry.
The Master of Arts in Ministry program aims to equip students with practical skills necessary for ministry in the 21st century. It emphasizes the application of the Gospel of Jesus Christ to the wider culture and the development of effective church and non-profit ministries. The program consists of courses covering Bible, theology, and leadership in ministry, providing a well-rounded degree that can be tailored to a student's specific ministry context.
Spanning over 20 months, the program includes 36 credit hours and features courses taught in 6-week intervals. M.A. in Ministry is set to start on July 4th and complies with various state, federal, and accreditation requirements.
Great Lakes Christian College (Lansing, Michigan)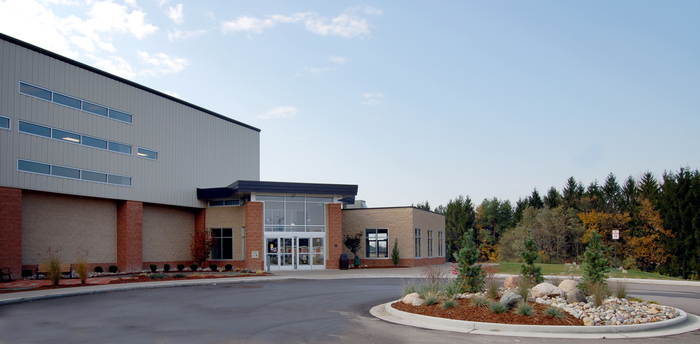 Image from Great Lakes Christian College's official website
Tuition: The average annual cost before financial aid is $27,555, but after factoring in aid, the cost decreases to $16,072.
Graduation Rate: 16%
Acceptance Rate: N/A
Established in 1949 as Great Lakes Bible College, Great Lakes Christian College has a long-standing commitment to providing high-quality education rooted in Christian principles. The college started near Vestaburg, Michigan, with a small student body of 12 and later expanded its campus by acquiring a nearby farm. Since 2003, it has been accredited by the Higher Learning Commission, ensuring the delivery of a reputable education.
Although the college was previously accredited by the Association for Biblical Higher Education until 2016, it remains dedicated to maintaining rigorous academic standards. The institution takes pride in its low student-to-faculty ratio, fostering an intimate and supportive learning environment. In fact, around 80% of the faculty have earned or are pursuing their professional doctorates, demonstrating their commitment to academic excellence.
Admission Requirements
For more information on enrollment and admission requirements, please visit the following website: https://www.glcc.edu/admissions/apply-to-glcc/enrollment-requirements/#:~:text=Applicants%20who%20expect%20to%20enter,or%20870%20on%20the%20SAT.
Courses Offered
Christian Leadership & Communication Online Degree
Great Lakes Christian College offers a Christian Leadership & Communication Online Degree. This program is designed for individuals seeking to develop their leadership skills and enhance their communication abilities within a Christian context.
Students in this program will gain a comprehensive understanding of effective leadership principles and practices, as well as develop strong communication skills that align with Christian values and principles.
Youth ministry is a vital aspect of church and community life that focuses on nurturing the spiritual growth and development of children and adolescents. It is a specialized area of ministry that aims to meet the unique needs and challenges faced by young individuals as they navigate their faith journey during these formative years.
In youth ministry, the primary goal is to create a safe and supportive environment where young people can explore their faith, develop a personal relationship with God, and discover their unique gifts and talents. Youth ministers often serve as mentors, role models, and spiritual guides, walking alongside young individuals as they navigate the complexities of life and faith.
Olivet College (Olivet, Michigan)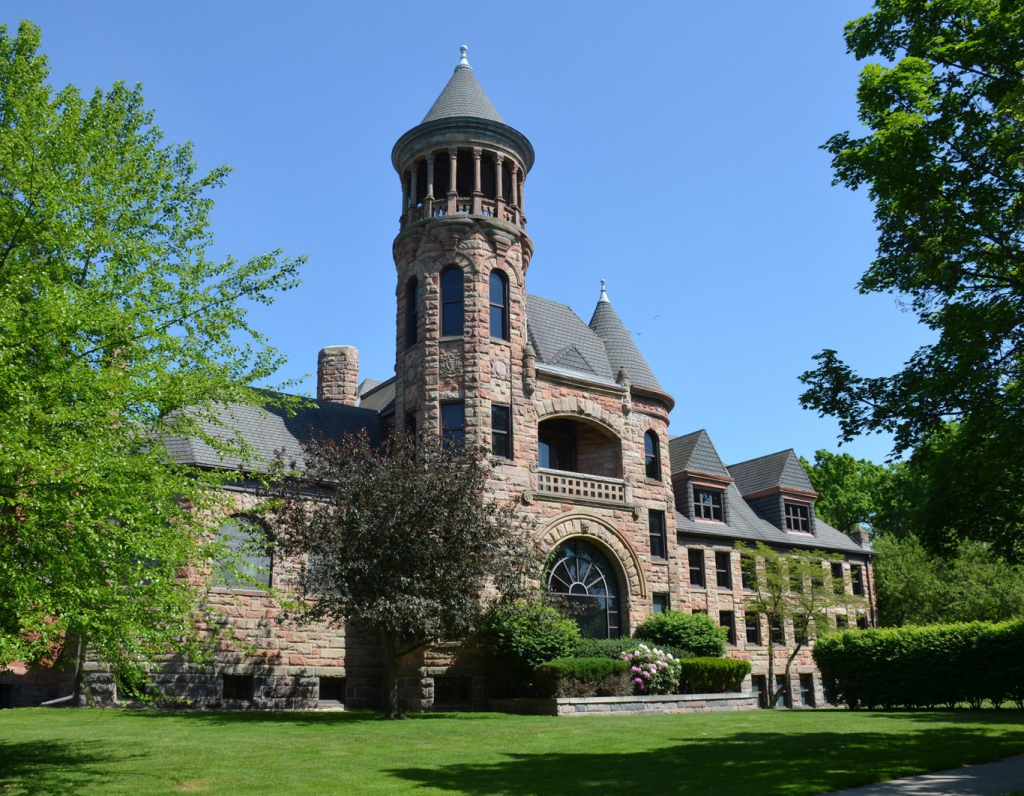 Image from Olivet College's official website
Tuition: The average annual cost of attendance at this institution is $45,908 before any financial aid is applied. However, after considering various grants and scholarships provided by the institution, state, and federal government, the cost is significantly reduced to $20,053. This financial aid assistance aims to alleviate the financial burden for students and make higher education more accessible and affordable.
Graduation Rate: 46%
Acceptance Rate: 88%
Olivet College is a private, coeducational liberal arts college located in Olivet, Michigan. The college was founded in 1844 and is affiliated with the United Church of Christ and the National Association of Congregational Christian Churches. The college holds accreditation from the Higher Learning Commission (HLC), ensuring that it maintains high academic standards. Olivet College offers over 50 majors and minors, including programs in arts and humanities, social sciences, natural sciences, business, and education.
While Olivet College has a Christian heritage, it is not exclusively a Christian college and welcomes students of all faiths and backgrounds. The college fosters a diverse and inclusive community where students can grow intellectually, socially, and spiritually.
Olivet College has a student-to-faculty ratio of 16:1, providing a personalized learning experience where students can receive individual attention and guidance from their professors. The college has approximately 1,040 students, with a gender distribution of 40% female and 60% male. 74% of classes have less than 24 students, ensuring small class sizes and ample opportunities for participation and engagement.
Admission Requirements
To view the admission process for each program, please visit the Olivet College admissions page at: https://www.olivetcollege.edu/admissions/
Courses Offered
Bachelor of Arts in Religious Studies
The Bachelor of Arts program at our institution offers a major in Religious Studies, requiring a minimum of 30 credit hours dedicated to the exploration of religious topics. While the program emphasizes the Christian context, with a specific focus on the Catholic tradition, students are encouraged to embrace and respect the diverse range of faiths and religious communities. This inclusive approach creates a nurturing environment where students can engage with and appreciate various religious perspectives.
Many students opt to pursue a double major, combining Religious Studies with another field to fulfill their educational aspirations. Additionally, eligible students may receive credit for relevant professional experience, further enriching their practical knowledge. Successful completion of the major or minor requires maintaining a cumulative average of 3.0 (B) or higher in the designated courses.
Rochester University (Rochester Hills, Michigan)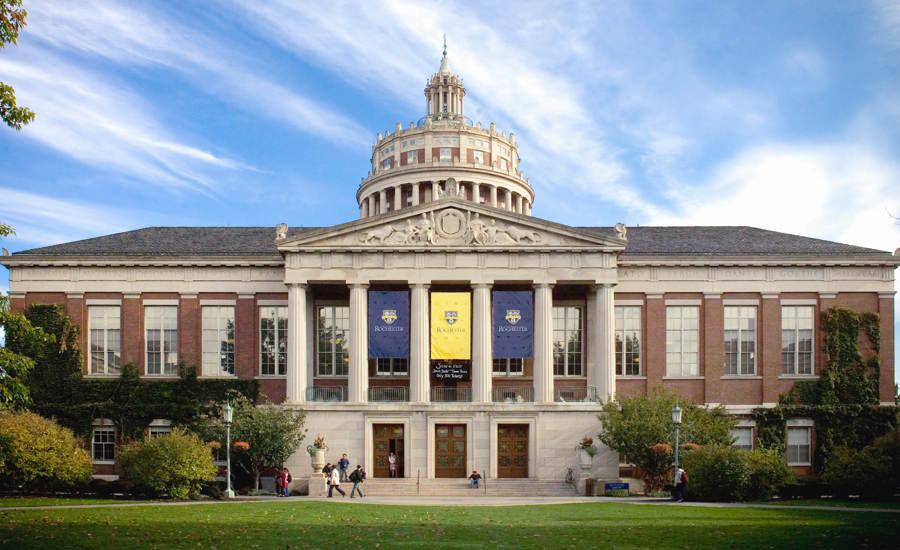 Image from Rochester University's official website
Tuition: The average annual cost before financial aid at the institution is $79,456, which is reduced to $31,340 after aid is applied. Financial aid includes grants and scholarships from the institution, state, and federal government, providing students with the opportunity to receive financial support and make education more affordable.
Graduation Rate: 87%
Acceptance Rate: 41%
Rochester University is a private, Christian college located in Rochester Hills, Michigan. The university was founded in 1959 and is affiliated with the Churches of Christ, a Christian movement known for its commitment to biblical teachings and Christian unity.
As a Christian college, Rochester University integrates faith into its academic programs, fostering a supportive environment that nurtures spiritual growth and encourages students to live out their Christian values.
While Rochester University is a Christian college, it welcomes students from diverse backgrounds and faith traditions, creating a vibrant and inclusive community. The university encourages students to explore their faith, deepen their understanding of Christian principles, and apply their learning to make a positive impact in the world.
Admission Requirements
To access detailed information on the application process, including requirements and procedures, individuals are encouraged to visit the following link: https://www.rochester.edu/admissions/.
Courses Offered
Bachelor of Science in Ministry
The Bachelor of Science in Christian Ministry program is tailored to equip undergraduate students for leadership positions within ministry. With a focus on developing essential skills and knowledge in ministry, the program provides students with a solid foundation for their future endeavors.
To obtain a Bachelor of Science degree in Christian Ministry, students must fulfill a total of 120 credit hours, which includes the completion of specialized courses within the Christian Ministry major.
Upon graduation, students are well-prepared to pursue advanced studies in seminary or other theology-related graduate programs. Additionally, they possess the necessary qualifications to explore diverse ministry roles. While the program emphasizes the cultivation of leadership abilities within congregational settings, graduates are also equipped for various ministry positions beyond traditional congregations.
Masters of Religious Education
The Masters of Religious Education program offered by Rochester University is a comprehensive graduate program consisting of a total of 36 credit hours. It is designed to provide students with an in-depth understanding of religious education theories, practices, and leadership skills necessary for effective ministry.
Students have the opportunity to engage in internships, fieldwork, and research projects, allowing them to apply their learning in real-world ministry and educational settings. This practical component enhances their understanding of effective religious education practices and prepares them for the challenges they may encounter in their future careers.
Resources and Christian Organizations in Michigan
Discover a multitude of resources and Christian organizations in Michigan committed to nurturing individuals and communities on their faith journey. Educational materials, worship resources, and ministries focused on outreach and service all contribute to the vibrant tapestry of support available. These invaluable resources and organizations are instrumental in fostering spiritual growth and fortifying Christian communities throughout the state.
Adventist Frontier Missions: Adventist Frontier Missions (AFM) is a dynamic and mission-oriented organization that focuses on reaching unreached people groups with the message of the Seventh-day Adventist faith. With a passion for sharing the love of Christ in the most remote and challenging regions of the world, AFM is dedicated to bringing hope, healing, and transformation to those who have not yet heard the Gospel.
As a faith-based organization, AFM relies on the support of dedicated missionaries, volunteers, and generous donors who share a passion for reaching the unreached. This includes church planting, community development, healthcare initiatives, educational programs, and more.
Global Health Ministry: Global Health Ministry is an organization that focuses on promoting health and well-being in underserved communities around the world, with a particular emphasis on integrating faith and healthcare. Their mission is to address the physical, spiritual, and emotional needs of individuals and communities by providing medical care, education, and resources in a compassionate and holistic manner.
Firstly, they can offer valuable experiential learning opportunities for students pursuing healthcare-related fields. This may include internships, service-learning programs, or medical mission trips, allowing students to gain hands-on experience in providing healthcare within diverse cultural and global contexts. Such experiences can broaden students' perspectives, deepen their understanding of healthcare disparities, and strengthen their commitment to service.
Faith Alive Christian Resources: Faith Alive Christian Resources is an organization dedicated to providing a wide range of resources and materials to support Christian education, discipleship, and spiritual growth. They offer a comprehensive collection of biblically sound and relevant materials that aim to nourish faith, promote understanding of Scripture, and encourage Christian living.
In addition, Faith Alive offers resources to support discipleship and spiritual formation. They provide books, devotionals, study guides, and small group materials that can be used by colleges to foster a culture of spiritual growth among students. These resources encourage students to deepen their faith, cultivate spiritual disciplines, and engage in meaningful discussions about Christian beliefs and practices.
Michigan Cru: Founded on the belief that every student should have the opportunity to explore and grow in their faith while in college, Michigan Cru is a thriving Christian ministry serving students across Michigan. Michigan Cru is part of Cru, a nationwide organization committed to helping college students deepen their relationship with Jesus Christ and navigate the unique challenges and opportunities of campus life.
Michigan Cru offers a vibrant and welcoming community where students can connect, engage, and explore their faith journey together. Through various gatherings, events, and small group Bible studies, students have the chance to worship, study the Scriptures, and build meaningful relationships with fellow students. These gatherings are designed to create a space where students can grow spiritually, ask questions, and find support in their pursuit of God.
Frequently Asked Questions About Studying in Michigan
Are there specific religious requirements for admission to Christian colleges in Michigan?
Christian colleges in Michigan have varying admission requirements. While some may require a statement of faith or a reference from a religious leader, others may have more flexible admission criteria. It's important to check the individual college's website or contact their admissions office to understand their specific requirements.
Do Christian colleges in Michigan offer scholarships or financial aid?
Yes, many Christian colleges in Michigan offer scholarships and financial aid opportunities. These can include merit-based scholarships, need-based grants, and work-study programs. Students are encouraged to explore the financial aid options available at each institution and reach out to their financial aid offices for more information.
Do I need to be a Christian to attend a Christian college in Michigan?
No, you do not need to be a Christian to attend a Christian college in Michigan. These colleges have a diverse student body, including students from various religious and cultural backgrounds. While Christian colleges embrace their faith-based values and integrate Christian teachings into their curriculum, they welcome students of all beliefs. It's important to research individual colleges to understand their specific policies and how they promote an inclusive and respectful environment for students of different faiths or no religious affiliation.
Can I transfer credits earned at a Christian college in Michigan to other institutions?
The transferability of credits earned at a Christian college in Michigan to other institutions can vary. It is important to consult with the admissions and transfer credit offices of the specific college you plan to transfer to for detailed information on their credit transfer policies.
Are there opportunities for involvement in extracurricular activities at Christian colleges in Michigan?
Yes, Christian colleges in Michigan offer a variety of extracurricular activities, including student clubs, organizations, sports teams, music ensembles, theater productions, and community service opportunities. These activities contribute to a well-rounded college experience and allow students to develop leadership skills and make lasting friendships.