For anyone who is passionate about serving God and others through their musical talents, a music ministry degree is a great choice. Music ministry degrees can help you develop the skills and knowledge you need to make a meaningful impact in your community, whether you lead worship in a church or travel as a missionary musician.
A music ministry degree program offers many opportunities, including music theory, music history, worship leadership, and Christian theology. Through coursework and practical experiences, you will also have the chance to enhance your musical skills, including performing in ensembles and leading worship. With a music ministry degree, you can use your love for music to change the world!
What is a Bachelor's in Music Ministry?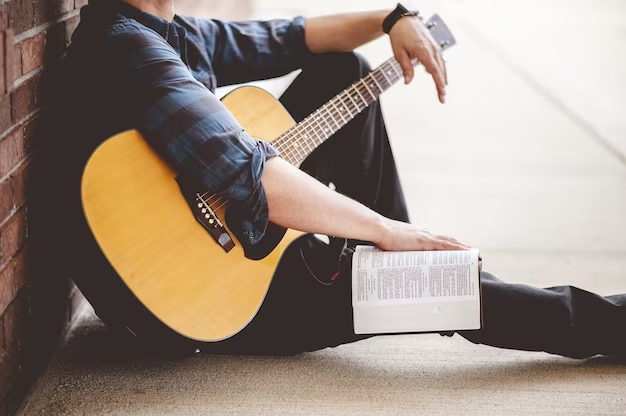 A Bachelor's degree in Music Ministry is an academic program that combines the study of music with a focus on ministry and religious leadership. This degree is designed for individuals who want to use their musical talents and skills within a religious or spiritual context, especially within a church or other worship community.
Music training is usually combined with theology, worship, pastoral care, and other religious leadership courses.
What does a music ministry do?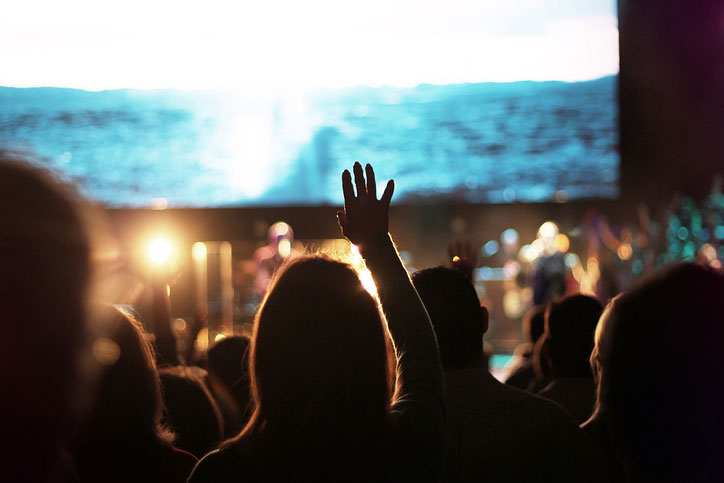 Music ministry involves using music to enhance worship, foster spiritual growth, and foster a sense of community within a religious or spiritual context. In addition to being worship leaders or music directors, music ministers facilitate and enrich the worship experience of congregants. Among the key functions and activities of a music ministry are the following:
Leading Worship Services:
During worship services, music ministers select and arrange music that complements the messages and themes of the service. They lead congregational singing, direct choirs or music ensembles, and create an environment that encourages congregants to participate in worship through music.
Song Selection:
In order to create a cohesive and meaningful worship service, music ministers choose hymns, contemporary worship songs, and other musical pieces aligning with a worship theme.
Choir and Ensemble Direction:
Besides leading congregational singing, music ministers also direct choirs, vocal ensembles, and instrumental groups. They rehearse with these groups and teach vocal techniques.
Instrumental Music:
As part of music ministry, instrumental performances can contribute to worship. These may be solo instrumentalists, worship bands, orchestras, or other ensembles.
Creating Atmosphere:
It's the music minister's job to help set the tone and mood for different parts of the service by bringing reverence, reflection, and celebration to the church.
Collaboration with Clergy:
Worship music ministers work with clergy and other leaders to make sure the music aligns with the service's overall message.
Special Events:
Special events like holiday services, concerts, revivals, and community outreach programs are common for music ministries, as are weddings, funerals, and other significant life events within the congregation.
Music Education:
It's common for music ministries to have music education programs for kids, teens, and adults, helping people develop their musical talents and explore the role music plays in worship.
Technological Integration:
With the advancement of technology, music ministries may also involve the use of audiovisual equipment, sound systems, and projection technology to enhance the worship experience.
Bachelors in music ministry requirements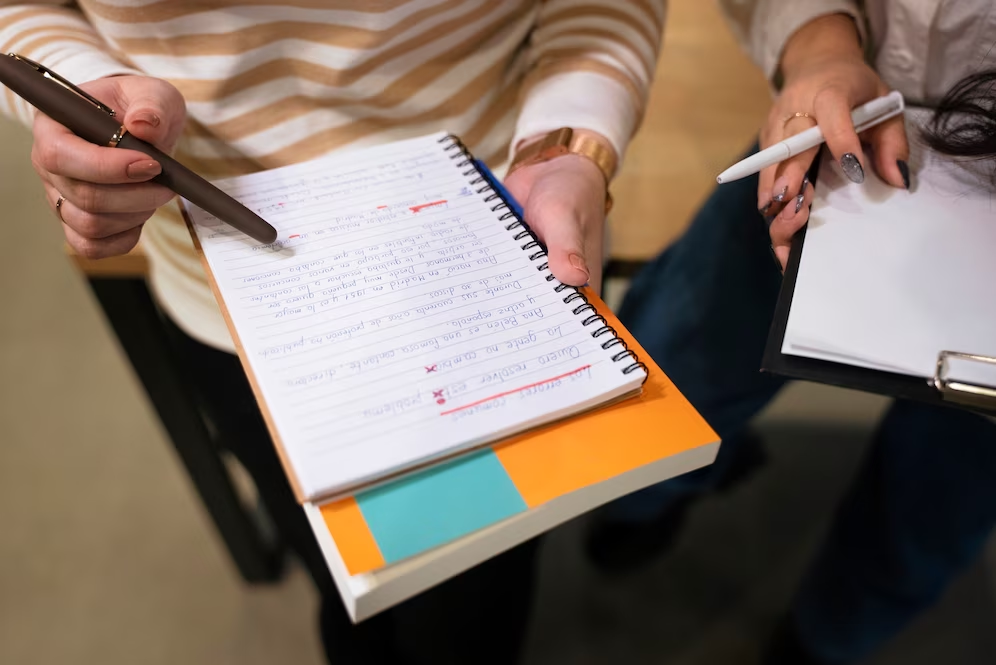 According to the college or university you are applying to, the specific requirements for a Bachelor of Music Ministry degree can differ. It is, however, possible for me to provide you with a general overview of what you may need to do in terms of coursework and other requirements. It is essential to check with the schools that you are interested in for accurate and up-to-date information, since these requirements can change from one institution to another.
Admission Requirements:
A typical application process includes submitting high school transcripts, letters of recommendation, and perhaps an audition or portfolio.
Core Music Courses:
Among the topics covered in these courses are music theory, music history, ear training, sight singing, and music technology.
Ministry Courses:
Courses related to ministry may cover subjects like theology, worship leadership, pastoral care, church history, and ethics. These courses are designed to prepare you for a leadership role within a religious community.
Applied Music Lessons:
To develop your musical skills and proficiency, you will need to take private lessons on your primary instrument or voice.
Ensemble Participation:
In some cases, you may be required to perform in choirs, bands, orchestras, or other musical ensembles. This will give you practical experience performing with others and bringing music to worship services.
Internship or Practicum:
Several programs require internships or practical experience in a religious or musical setting, such as leading worship at a church or participating in music ministry.
Capstone Project or Senior Recital:Participation in choirs, bands, orchestras, or other musical ensembles is often a requirement. This helps you gain practical experience performing with others and contributing to musical worship.
Internship or Practicum:
You may be required to complete an internship or practical experience in a religious or musical setting. For example, you might be required to work in a church.
Capstone Project or Senior Recital:
Depending on your program, you might be required to complete a senior project or recital that showcases your musical and ministry abilities.
Electives:
There are elective courses available that align with your specific interests, such as music technology, songwriting, or conducting.
General Education Requirements:
Almost all bachelor's degrees require general education requirements, such as mathematics, English, social sciences, and natural sciences.
Audition:
For admission to the music department, you may have to audition. This may involve performing on your primary instrument or demonstrating your musical ability.
Best Bachelors in music ministry online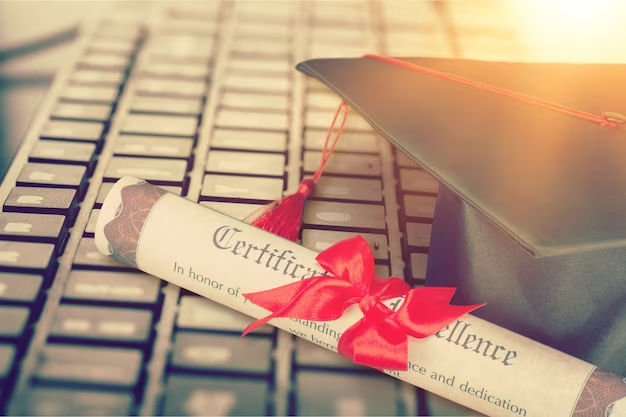 It was known that a few universities offered online Bachelor's degrees in Music Ministry or related programs, and the following are a few of them:
Take an enriching journey with NU's Bachelor of Arts in Worship and Music Studies. Experience individualized attention from dedicated instructors with extensive academic backgrounds and substantial industry and ministry experience. You can comprehend and perform music in a dynamic, hands-on environment using state-of-the-art recording equipment.
A year-long music ministry internship will give you the opportunity to apply your new knowledge in a local church setting. Get involved in on-campus choirs and ensembles to enhance your musical abilities. Internships are available at Westminster Chapel in Bellevue, Bethany Christian Assembly in Everett, Neighborhood Church in Bellevue, and University Presbyterian Church in Seattle.
Moody Bible Institute's Bachelor of Arts in Music Ministry program prepares you for a meaningful career in music and ministry. You'll learn how to use music to connect with people and communicate your faith. You'll learn from caring instructors who know what they're doing and want to help you succeed. The classes are small, so you'll get the attention you need.
Besides getting a deeper understanding of music – from singing to playing instruments – you will have the chance to participate in practical training, which involves working in real ministry settings. It's even possible to join a music group right on campus. Whether you sing or play an instrument, there is a place for you to grow and learn.
It's no accident that Cornerstone University continues to place Jesus Christ at the center of all that we do. Church leaders are nurtured with theological depth and musical prowess through our worship arts program.
In this way, they can skillfully orchestrate and guide worship experiences that stimulate active participation. Upon graduation, worship arts graduates are equipped to ardently serve Christ and lead congregations worldwide.
Applicants who wish to earn a music degree are required to audition. This ensures that our program matches your talents and aspirations, so auditions typically take place during the spring semester of your senior year or at the end of your freshman fall semester.
With the Bachelor of Arts in Worship & Music Ministry, aspiring worship and music leaders can effectively guide congregations using the transformative power of music while staying true to biblical principles. In total, 120 credit hours are required to earn this degree. As part of the first three years of the program, students engage in classroom-based learning in theology and practical skills.
After three years in the classroom, students need to transition into real-world application. This practical phase takes place in the field, where students can apply their acquired knowledge and skills. During this hands-on experience, students learn how to effectively engage congregations through worship, fine-tune their musical proficiency, and develop leadership abilities.
What are some examples of music ministry jobs?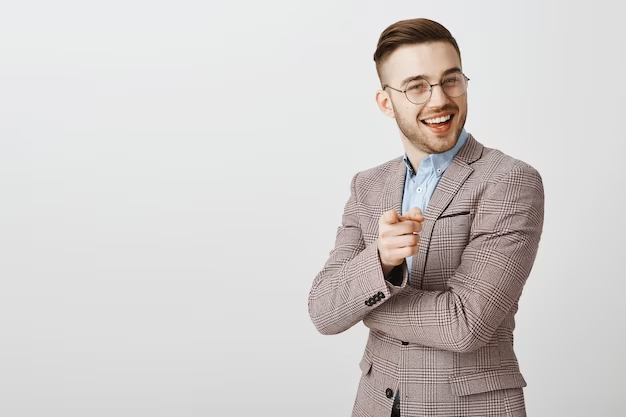 Upon completing a degree in music ministry, you will have a wide range of career options available to you. Below are just a few of the most common fields you may want to consider:
Worship leader:
One of the most common career paths for music ministry graduates is to become a worship leader in a local church. As a worship leader, you will be responsible for planning and leading weekly worship services, selecting music, and working with other musicians and vocalists.
Music pastor:
Choosing to become a music pastor might be the ideal choice for someone who has a passion for music and ministry. Your role in this role entails overseeing all aspects of the music ministry at your church, including selecting music, coordinating rehearsals, and collaborating with other musicians and vocalists.
Missionary musician:
The truth of the matter is that if you have a heart for missions it might be in your best interest to consider serving as a missionary musician. You might be able to lead worship in churches and at mission events, share your faith through music, and use your musical skills to serve others in various ways through music.
Music teacher:
The other possibility for those who graduate with a degree in music ministry is to become a music teacher or to become a music director in a church or other organization. These may involve teaching music in schools or private lesson settings, or working as music directors in churches and other organizations.
Music therapist:
You might consider becoming a music therapist if you are interested in psychology and the therapeutic effects that music can have on people. In this role, you would use music to improve the quality of life for people who have physical, emotional, cognitive, or social needs.
Frequently Asked Questions
What is the purpose of music ministry in the church?
As a vehicle for worship, music ministry in the church facilitates a deeper relationship between congregants and God. By evoking emotional responses, expressing spiritual truths, and creating a sense of transcendence, music is an integral part of worship. In addition to fostering community, music ministry brings people together as believers. Furthermore, music ministry is intended to enhance the overall impact of the worship service. It is intended to elevate worship, inspire spiritual growth, and strengthen congregational ties.
Is there music ministry in the Bible?
While the term "music ministry" as we understand it today may not be explicitly mentioned in the Bible, it is frequently mentioned in worship and spiritual contexts. Music and singing are well-documented in the Old Testament as a significant part of religious ceremonies. King David used music and psalms to worship. In the New Testament, the apostle Paul encourages believers to "sing psalms and hymns and spiritual songs" (Ephesians 5:19), indicating the importance of musical expressions in early Christian gatherings. These biblical references establish a historical precedent for music's role in ministry.
How can I be effective in music ministry?
The first step to effective music ministry is to practice regularly, refine your vocal or instrumental techniques, and expand your repertoire. Focus on developing your musical skills and spiritual foundation. Develop a strong spiritual foundation by praying, devoting, and understanding the messages you convey through your music. Collaborate with fellow musicians to enhance your teamwork and communication skills. Keep your audience engaged by connecting with the lyrics and themes. Take constructive feedback seriously, attend workshops, and try new styles. As a final tip, prioritize serving others and creating a worship atmosphere during performances, aiming to inspire and uplift your audience.
Is music a ministry in the church?
Yes, music is indeed a ministry in the church. When music is used intentionally to facilitate worship, uplift spirits, and foster a sense of community, it becomes a form of ministry. Through music ministry, we serve the spiritual needs of our congregation, guiding them toward greater faith and enriching their worship experience. In the same way that other forms of ministry focus on spiritual guidance, education, or pastoral care, music ministry nurtures and enriches the spiritual lives of people within a church community.