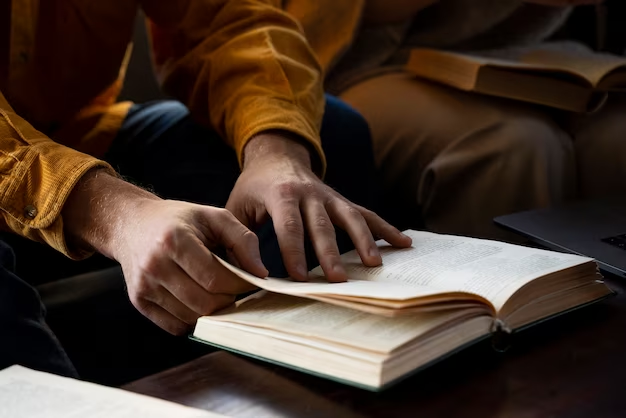 A Master's in Biblical Studies is more than just academics; it's a journey through time, culture, and the essence of humanity. Passionate scholars can explore the Bible's texts, contexts, and interpretations rigorously through this advanced degree. Students embark on a profound journey of discovery as they explore the layers of significance woven into these ancient narratives through historical analysis, linguistic exploration, and philosophical contemplation.
Your path to enlightenment might just be through a Master's degree in Biblical Studies, if your heart resonates with the stories of ancient prophets, the wisdom of ancient scrolls, and the echoes of timeless teachings.
What is a Masters in Biblical Studies?
Obtaining a Master's degree in Biblical Studies allows you to study the Bible critically, as well as its historical context, literary style, theological themes, and cultural impact. Individuals who are interested in exploring the religious texts of the Judeo-Christian tradition, including the Old and New Testaments, typically pursue this degree.
What are the courses typically included in a Masters in Biblical Studies program?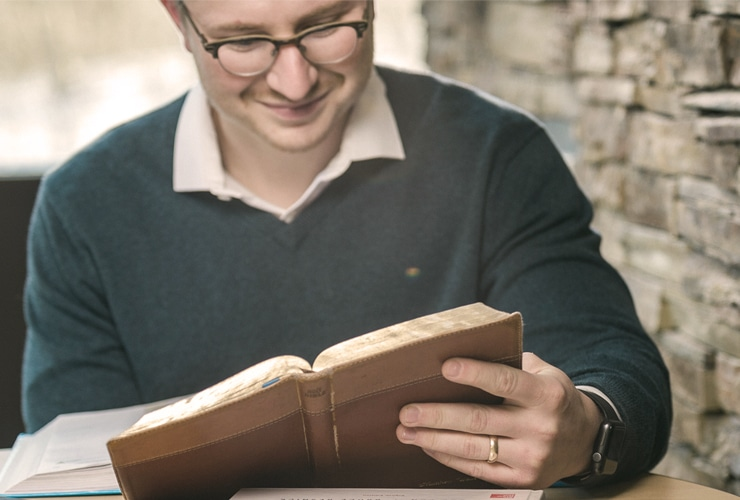 You might expect to find the following courses in a Master's in Biblical Studies program, depending on the institution's curriculum:
Introduction to Biblical Studies:
This course will provide an overview of the history, literature, and major themes relating to the Old and New Testaments.
Old Testament Survey:
Detailed analysis of the Old Testament's books, themes, and historical context from a comprehensive viewpoint.
New Testament Survey:
It aims to provide readers with a comprehensive understanding of the books, themes, and historical contexts of the New Testament.
Biblical Languages (Hebrew and Greek):
It consists of introductory courses that introduce you to the original languages of the Bible and provide you with the tools to analyze and read the biblical texts in their original form.
Biblical Exegesis:
An understanding of literary, historical, and cultural contexts in which scriptures are interpreted and analyzed in light of biblical passages.
Hermeneutics:
Applied to the interpretation and understanding of biblical texts, this study examines the principles and methods that can be employed.
Biblical Theology:
In this course, we will examine some of the theological themes and concepts that are found throughout the Bible, as well as connecting the Old and the New Testaments.
Biblical Archaeology:
Introduction to the archaeological discoveries that have been made about the biblical world, providing insights into historical context and validating biblical accounts.
Biblical Ethics:
Taking a closer look at the moral and ethical teachings that are found in the Bible and examining how they relate to contemporary issues.
Prophets and Prophecy:
Dedicated to examining the historical and literary features of prophetic literature in the Bible, with an emphasis on its historical context.
Pauline Epistles:
It focuses on an in-depth analysis of the letters that the apostle Paul wrote in the New Testament.
Synoptic Gospels:
Analyzes what is similar and what is different between Matthew's Gospel, Mark's Gospel, and Luke's Gospel, testing out their similarities and differences.
Apocalyptic Literature:
Study of the symbolic meaning and message of the apocalyptic texts of the Bible, such as the Book of Revelation.
Christian Origins:
During this course, we will be examining the historical context of the formation of the biblical canon as well as how Christianity developed in its early years.
Thesis or Capstone Project:
As part of this course, you will carry out a culminating research project in which you will apply your knowledge and skills to a specific field of biblical studies.
The course offerings might vary from institution to institution, and some may let you choose electives based on your interests and career goals.
Best Online Masters in Biblical Studies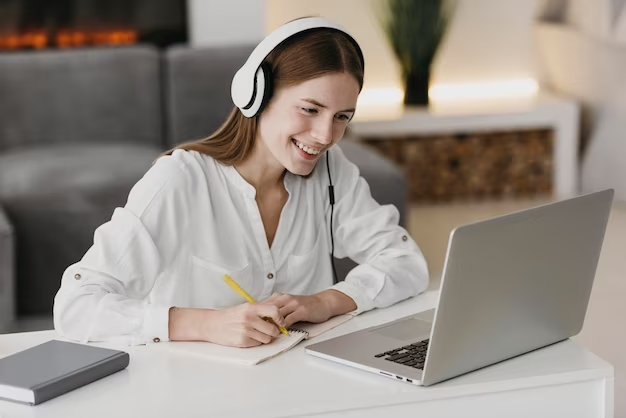 Among the schools that offer online Master's programs in Biblical Studies, there are a few that are well known for doing so:
The Master of Arts in Biblical Studies program encompasses a comprehensive study of biblical subjects, comprising a total of 60 credit hours. On average, the program is completed over a span of two years. The class format is entirely online, with courses structured into 8-week segments, offering flexibility for those engaged in other commitments. An advantageous feature of this program is the opportunity to transfer up to 50% of the total degree credits, streamlining the academic journey for individuals with prior relevant coursework.
For those considering enrollment, the upcoming start date for the program is scheduled for September 18, 2023. Notably, the program holds accreditation from the ATS Commission on Accrediting, signifying its commitment to maintaining high educational standards and excellence in biblical studies education. This program caters to both aspiring scholars and professionals seeking to deepen their knowledge of biblical principles, making it an enriching choice for those passionate about this field of study.
You can explore the depths of Scripture and refine your skills in interpretation and teaching with our Master of Arts in Biblical Studies program, accredited by the ATS. Take part in an enriching encounter with God's Word and cultivate a newfound application of your insights as you meet esteemed professors and fellow students from around the world.
The MA in Biblical Studies empowers you to discover purpose beyond your career, whether your professional commitments fulfill you from 9 to 5. Explore the captivating beauty, profound depths, and resounding power of the Scriptures by seamlessly intertwining your faith with your daily life.
Tailor your academic pursuit to your preferences – opt to study from the comfort of your home, engage in on-campus experiences, or embrace a fusion of both modes of learning. Your educational journey awaits, promising a transformative encounter with the Word.
Whether you are working full-time in ministry, raising a family, or engrossed in your office, Faulkner University's M.A. in Biblical Studies Program offers convenience and affordability. We offer a flexible educational solution, so you don't have to make any trips to campus. We offer a Master's degree in Biblical Studies that can be completed entirely online.
There are 38 credit hours in this program, with a 21-hour core curriculum that emphasizes courses based on biblical themes. Students with a bachelor's degree in biblical studies or a closely related field can save 2 credits, resulting in a 36-credit degree.
The Master of Biblical Studies online program at Belhaven University is designed to equip individuals with a deeper understanding of biblical principles and ministry applications. While maintaining their current commitments, this program provides a flexible and accessible pathway for those seeking to improve their theological and ministerial skills.
Using this online platform, students are able to explore biblical interpretation, theology, and practical ministry in detail. It is designed to meet the needs of busy individuals, allowing them to study from their preferred location and at their own pace.
In this program, Wheaton College Graduate School teaches biblical and theological studies, which equips students to become deeply immersed in the Bible. In addition to enhancing ministry effectiveness, this preparation will nurture their Christian journey. A M.A. in Biblical and Theological Studies program offers a transformative educational experience to ministry leaders, Bible study facilitators, and those seeking a deeper understanding of how God's Word relates to our lives, churches, and society.
With a curriculum structured for flexibility, students can complete the program in as little as three semesters, offering an expedited path to academic achievement. For part-time students, two- or three-year plans are available, allowing them to balance their educational pursuits with their current obligations.
Any term is appropriate to begin the M.A. in Biblical and Theological Studies at Wheaton College Graduate School. A diverse range of learners can engage in enriching academic exploration on a timeline that suits their individual circumstances because of this inclusivity.
What jobs can I get with Masters in Biblical Studies?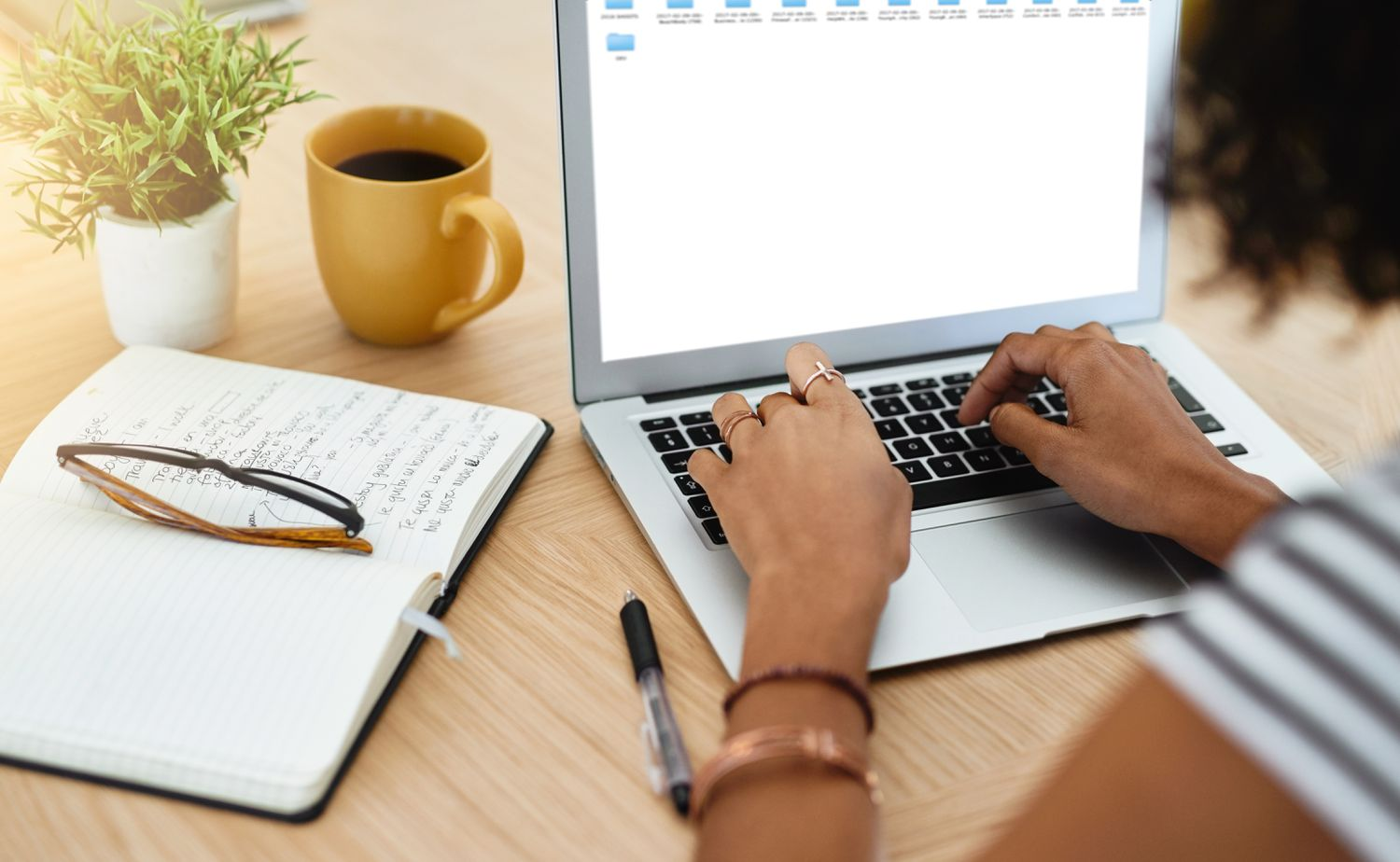 You can get a lot of jobs in both religious and non-religious fields with a Master's in Biblical Studies. Among the possible job options are religious leadership or education, as well as positions that utilize skills and knowledge gained from studying biblical texts and cultures:
Minister or Pastor: In the context of a religious congregation, provide spiritual leadership and guidance.
Bible Teacher or Instructor: You can teach biblical studies at high schools, community colleges, or in religious education programs.
Chaplain: Provide spiritual support and counseling to those in hospitals, military institutions, and correctional facilities as well as within other settings.
Religious Educator: Develop curriculum and teach classes for religious education programs or workshops.
Nonprofit Program Coordinator: Coordinate programs or initiatives for nonprofit organizations focusing on ethics, values, or social justice.
Writer or Blogger: Write articles, blog posts, or books on religious topics for publications or online platforms.
Museum Curator (Religious Artifacts): Curate exhibits or collections of religious artifacts in museums or cultural institutions.
Media Content Creator (Religious Content): Make podcasts, videos, or online content related to spirituality and biblical teachings by creating podcasts, videos, or content online.
Community Outreach Coordinator: Organize events and engage in community outreach based on the beliefs and teachings of the Bible.
Research Assistant (Biblical Studies): Researching biblical texts in their historical context and analyzing them as well as assisting academic researchers to conduct studies.
Frequently Asked Questions
How long is a masters in biblical studies?
It depends on a lot of things, including the institution, the program structure, and whether you're part-time or full-time, how long a Master's program in Biblical Studies takes. It usually takes 1.5 to 2 years for a Master's in Biblical Studies to complete, but there are some variations:
Full-Time Study:
With a standard course load every semester and full-time enrollment, you'll probably finish the program in 1.5 to 2 years if you're enrolled full-time. There would be a few required courses, some electives, and maybe a thesis or capstone project involved.
Part-Time Study:
In case you're working or running other errands while studying part-time, your program's duration may be extended. Part-time students may take fewer courses per semester, resulting in a longer completion time, often around 2.5 to 3 years.
Accelerated Programs:
A few schools offer accelerated or intensive programs that let you finish your Master's in Biblical Studies faster, maybe within a year. These programs might have a stricter curriculum and more demanding courses.