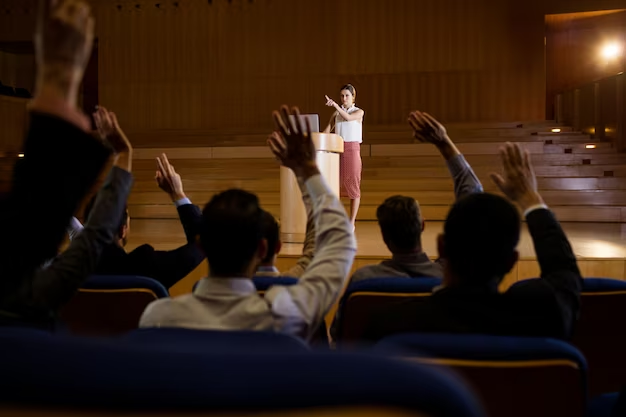 With a Doctorate in Christian Leadership, you will be able to enhance your leadership abilities to new heights and make a profound impact in the field of Christian ministry. Discover the dynamic world of possibilities that await you. As part of this advanced program, you will be provided with the tools, insights, and transformative strategies needed to navigate the complexity of today's rapidly evolving religious environment.
Would you like to learn more about the comprehensive curriculum, prestigious faculty, and extraordinary potential this degree provides? Take a look at the program details to find out how you can become a visionary leader in Christian ministry. Read on to learn more!
What is a Ph.D. in Christian Leadership?
As an advanced academic and professional degree, a Ph.D. in Christian Leadership equips individuals with comprehensive knowledge, critical thinking skills, and strategic insights to be effective leaders in Christian settings. Within the framework of Christian principles and values, this specialized program explores leadership theories, ethical considerations, organizational dynamics, and strategic decision-making in depth.
Research, analysis, and reflection are part of the doctoral degree program for students studying topics such as servant leadership and transformative leadership, ethical dilemmas, and faith and leadership integration. As part of the program, students typically complete advanced coursework, seminars, comprehensive exams, and an extensive research component that culminates in a doctoral dissertation.
Ph.D. in Christian Leadership Courses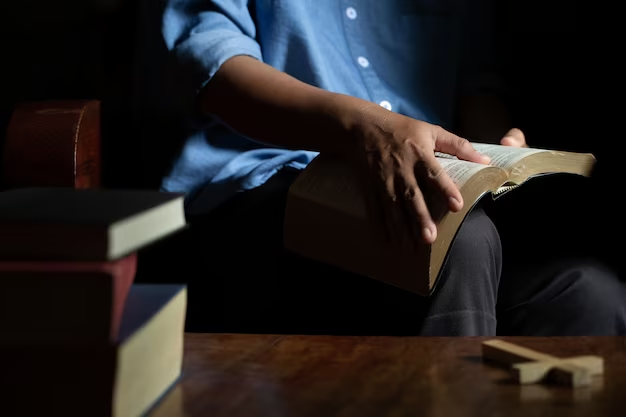 The specific courses offered in a Doctorate in Christian Leadership program can vary from one institution to another. However, here are some common course themes and topics that you might encounter within such a program:
Biblical Foundations of Leadership: Exploring leadership principles and models within the context of biblical teachings and stories.
Theological Ethics and Leadership: Examining ethical considerations and moral decision-making in leadership roles from a Christian perspective.
Leadership Theory and Practice: Delving into various leadership theories and how they can be applied in Christian ministry and organizational contexts.
Spiritual Formation for Leaders: Focusing on personal spiritual growth and formation as a foundation for effective Christian leadership.
Strategic Planning and Implementation: Developing skills in strategic thinking, planning, and executing initiatives within a Christian organizational framework.
Organizational Behavior and Change: Leading and managing change, studying organizational dynamics, communication, and conflict resolution.
Christian Worldview and Leadership: Analyzing how a Christian worldview influences leadership approaches, decision-making, and interaction with diverse cultures and contexts.
Ethical Leadership and Social Justice: Exploring how Christian leaders can address social justice issues and promote ethical leadership in their communities.
Servant Leadership: Studying the concept of servant leadership and its application within Christian organizations.
Effective Communication for Leaders: To convey messages, build relationships, and lead effectively, communication skills are essential.
Theology of Ministry Leadership: Including pastoral leadership and church administration, this course investigates theological foundations for leadership.
Dissertation Seminar and Research: Guided work on your doctoral dissertation, allowing you to contribute original insights to the field of Christian leadership.
Cultural Competence and Diversity: Understanding how to lead and minister in diverse cultural contexts while respecting and valuing differences.
Personal and Spiritual Formation: As a foundation for Christian leadership, the development of integrity, character, and spiritual depth is emphasized.
Professional Requirements for Doctorate in Christian Leadership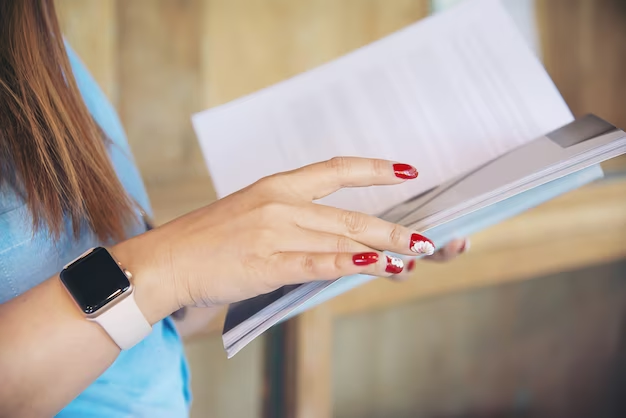 Doctorate programs in Christian Leadership have different requirements depending on the institution and program that you are considering. Below are some common requirements that you may encounter when applying:
Master's Degree
It is often required that applicants hold a master's degree in a relevant field, such as theology, ministry, leadership, or a related field, before entering a Doctorate in Christian Leadership program.
Application Form
Provide all the information requested on the application form of the institution, including personal and academic information.
Transcripts
If you have attended any colleges or universities, you must submit official transcripts from each of them, including the master's degree program you attended.
Letters of Recommendation
In most cases, you will have to submit letters of recommendation from individuals who are able to speak to your academic ability, leadership potential, and character.
Statement of Purpose
This is an opportunity for you to write a statement of purpose or a personal statement outlining your reasons for pursuing a Doctorate in Christian Leadership, your academic and professional goals, and how the program aligns with your aspirations.
Resume or CV
It would be helpful if you could provide a copy of your current resume or curriculum vitae (CV) that highlights your academic and professional background, leadership experience, and other relevant accomplishments.
Interview
This interview may be conducted in person, by video conference, or over the phone, depending on the program you are applying for. This interview can provide an opportunity for you to discuss your goals and your suitability for the program as well as your suitability to apply for it.
Test Scores
Some programs may require standardized test scores, such as the GRE or MAT. However, not all programs require these scores, especially for advanced degrees like a doctorate.
Work Experience
In some programs, you may need to have a certain amount of experience or training in a leadership or ministry position in order to apply. Check the program's specific requirements.
References
Often, you will need to provide contact information for individuals who are able to provide references, such as academics and professionals.
Ph.D in Christian Leadership Online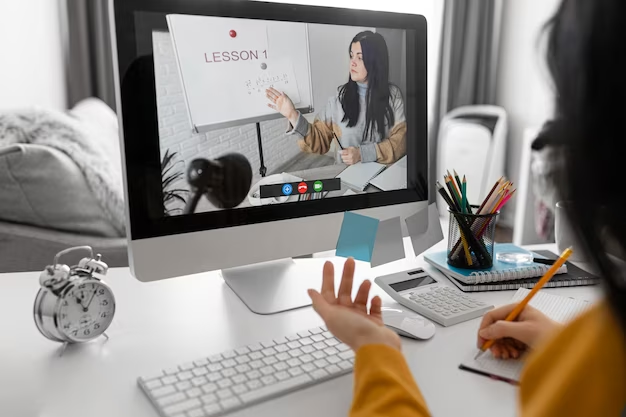 Several institutions offer online programs, allowing individuals to pursue advanced education while maintaining their professional commitments. The following institutions offer doctoral programs in Christian leadership online:
With a concentration in Theology of Leadership, Johnson University offers a PhD in Leadership Studies. In order to graduate, students must complete 60 credits. The Southern Association of Colleges and Schools Commission on Colleges accredits Johnson University. The requirements include a master's degree with a minimum GPA of 3.0, three letters of recommendation, one from a pastor, and an admissions essay.
The Online PhD in Christian Leadership offered by Liberty University is an extensive program encompassing 60 credit hours. Typically, students can complete this course in an average duration of 2.5 years. The program is structured with the convenience of students in mind, offering 100% online courses that span 8 weeks each. Prospective students considering an early start can look forward to the next commencement date on September 18, 2023. Moreover, for those with prior relevant academic work, there's an option to transfer in credits covering up to 50% of the degree's total requirement. Importantly, Liberty University takes pride in its accreditation from SACSCOC, ensuring quality education for its scholars.
Southeastern offers an advanced research degree in the form of a PhD in Christian Leadership. This program emphasizes comprehensive learning and research within the realm of Christian Leadership. Notably, the delivery format of the course is a modified residency, meaning that while it provides the depth of traditional residential programs, it also incorporates flexible components.
Each seminar in the program spans the duration typical of other seminars but is distinct in its structure: it combines an on-campus learning experience with asynchronous elements that students engage with both before and after the in-person session. In total, the entire program amounts to 60 hours, offering a well-rounded and rigorous academic journey for its scholars.
The Doctor of Philosophy in Christian Leadership and Management (PHD) program aims to equip candidates with heightened skills and insights into leadership and management. This is achieved through instruction, preparation, and observational methodologies tailored for individuals actively participating in vocational Christian leadership and management roles. At Cornerstone, the emphasis is placed on cultivating knowledge and comprehension rather than just conferring a degree.
Spanning 64 credit hours, the program's standards at CCU are set a notch higher, ensuring a superior learning experience without imposing any additional financial burden on the student.
There are 48 credits in the curriculum, including foundational courses in leadership and organizational studies, research methodologies, and concentration electives. While the program is structured to be completed in a minimum of two years, participants may spread it over 3-5 years, allowing them to fit their professional commitments and optimize their learning.
Moreover, the PhD in Leadership offers two specialized pathways or concentrations, so students can customize their studies to suit their research interests. It's five electives, so 15 credits, that will map out these concentrations. While students specify their preferred concentration during application, the program offers flexibility to choose up to two electives, which equals 6 credit hours, from an alternate concentration.
This online doctoral program delves deep into the history, current landscape, and future prospects of leadership within church and denominational frameworks. Rooted in research and delivered from a Christian perspective, this terminal degree doesn't necessitate GMAT or GRE scores. Further enrich your learning journey with guidance from experienced professionals via the Executive Mentor Program, and explore funding opportunities through the Church Matching Grant Program.
Course Delivery: Online
Total Credit Requirement: 60 hours.
What can you do with a Doctorate in Christian Leadership?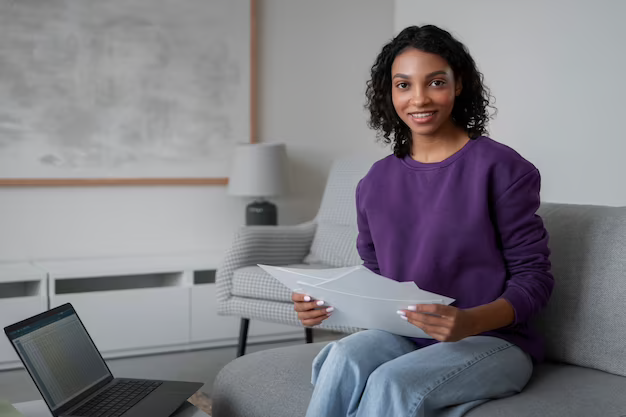 With a PhD in Christian Leadership, you can make a profound impact within Christian ministry, organizations, academia, and more. You might be able to find a job or career path with this degree:
Higher Education Professor:
With a Ph.D., you can become a professor at a college, university, or seminary, teaching courses in Christian leadership, theology, ethics, or related fields. This role allows you to shape the next generation of leaders and contribute to academic scholarship.
Ministry Leadership: Many churches and religious organizations seek leaders with advanced degrees to guide and oversee their ministries. As a leader with a doctorate, you can provide visionary guidance, strategic planning, and mentorship to church staff and congregants.
Denominational Leadership: Denominations and church networks often need experienced leaders to provide strategic direction, oversight, and support to member congregations and ministries.
Christian Education Administrator: Lead and oversee Christian schools, colleges, and educational institutions, ensuring that academic programs align with Christian values and principles.
Christian Author and Speaker: Your expertise can be shared through writing books, articles, and blogs, as well as delivering speeches, workshops, and seminars on Christian leadership, ethics, and ministry.
Consulting and Coaching: Provide consulting services to churches, organizations, and ministries, offering strategic guidance, leadership development, and organizational improvement.
Mission and Outreach Director: Oversee mission initiatives, community outreach programs, and global humanitarian efforts, aligning them with your deep understanding of Christian leadership principles.
Organizational Leadership: Lead departments, divisions, or entire organizations with a focus on fostering a Christian ethos, ethical decision-making, and purpose-driven goals.
Interfaith Dialogue and Advocacy: Apply your leadership skills to promote interfaith understanding, cooperation, and social justice initiatives that align with Christian values.
Thought Leader and Consultant: Become a recognized expert in Christian leadership and contribute to thought leadership through speaking engagements, media appearances, and advisory roles.
Research and Publishing: Conduct research and contribute scholarly articles, books, and publications that advance the understanding and practice of Christian leadership.
Church Revitalization and Planting: Revive struggling congregations or lead the establishment of new churches, infusing them with your leadership insights and passion.
Frequently Asked Questions
How long is a Ph.D. in Christian leadership?
It depends on factors like the program structure, the requirements of your institution, your research focus, and whether you are enrolled full-time or part-time that a Ph.D. in Christian Leadership can be completed in four to six years of full-time study. This includes coursework, comprehensive exams, dissertation research, and writing. There may be accelerated options available, while other programs might provide more flexibility.