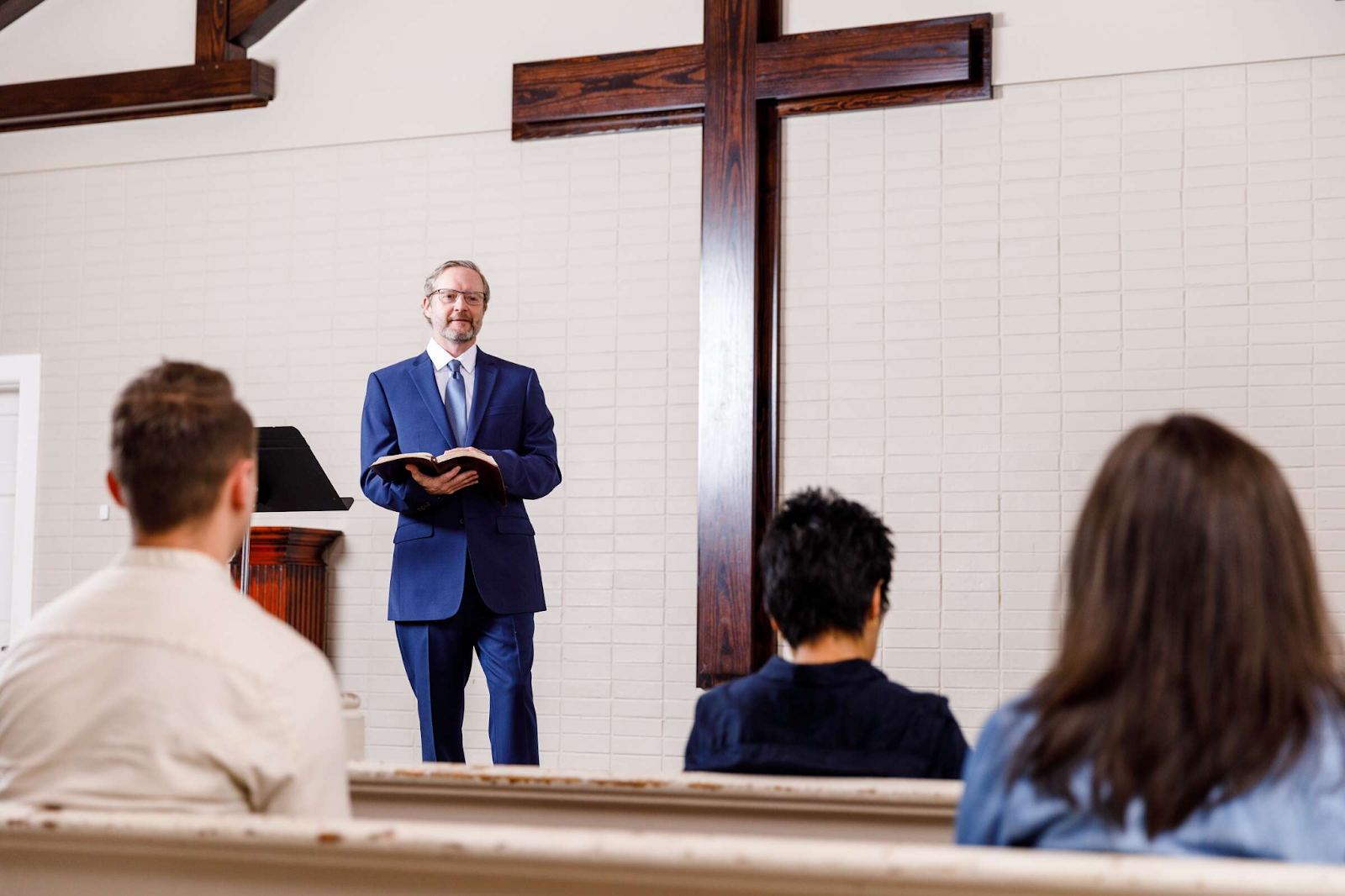 Christian ministry involves spreading the good news of Jesus Christ and serving others. It is a combination of both spiritual and practical work aimed at helping individuals develop their faith, strengthen their relationship with God, and apply their beliefs in their day-to-day lives.
With this program, you'll gain knowledge and faith as a student. A well-rounded theological education focuses on both personal and professional development, helping you to find your own pastoral identity as well as clarify your calling. During this course, you will discover how to apply biblical truths both personally and practically in your life and ministry, which will prepare you to respond to God's call.
What is Christian ministry?
A Bachelor's in Christian Ministry is an undergraduate academic degree program designed to prepare individuals for various roles within Christian ministry, leadership, and service as well as for other roles within the Christian community.
In general, the program is designed to provide students with a solid foundation in theological studies, practical ministry skills, and a deeper understanding of Christian principles and doctrines by way of practical ministry skills.
Admission Requirements for Bachelors in Christian Ministry Degree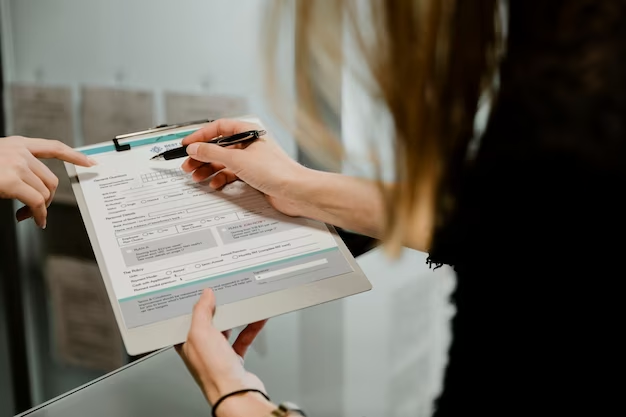 In order to qualify into a Christian ministry degree program, applicants must meet certain criteria. Below is a list of some common requirements:
Educational Background
The majority of Christian ministry degree programs require applicants to hold a high school diploma or equivalent.
Many programs require applicants to have completed some college coursework or hold an associate degree in a related field. Having this requirement helps ensure that applicants are academically prepared for the rigors of college.
Professional Experience
Almost all Christian ministry degree programs require you to have ministry experience or a related field before you can apply. You can get experience at a church or nonprofit either as a volunteer or as a staff member.
As part of this requirement, students will gain a practical understanding of ministry and be prepared to meet the demands of a career in it. It is possible for students to develop valuable skills, like leadership, communication, and problem-solving, while working in ministry settings.
Students can also develop a deeper understanding of their personal ministry philosophy through professional experience.
GPA Requirements
Different institutions may have different GPA requirements, with some programs requiring a minimum GPA of 2.5 or 3.0, while others may have higher or lower requirements. As a measure of the applicant's academic readiness and potential for success in the program, the GPA requirement is typically used.
It may be necessary for applicants to have earned a certain grade in a specific prerequisite course in addition to a minimum GPA requirement for some online Christian ministry programs. In some programs, applicants must have earned a C or higher in introductory biblical studies or theology courses.
Standardized Test Scores
With a Christian ministry degree, students get a solid foundation in Christian ministry principles as well as practical skills that they can use to lead and serve in ministries. Some programs require students to submit GRE or GMAT scores to make sure they meet the academic standards for graduate-level coursework.
Taking standardized tests like the GRE and GMAT is widely recognized as a way to measure academic aptitude, and it's used by many graduate schools as a way to tell if an applicant is a good fit. For Christian ministry degrees, these tests can give admissions committees a standardized way to find out how well applicants do on critical thinking, reading comprehension, and quantitative reasoning.
Application Materials
To be considered for admission to a Christian ministry degree program online, applicants will usually need a lot of application materials. A student's qualifications and potential for success in the program can be evaluated using these materials.
You'll need an online application form, official transcripts from all previous colleges, an essay explaining why you're interested in studying Christian ministry, and letters of recommendation from people who can talk to you about your academic abilities, professional experience, or personal character to apply to an online Christian ministry degree program.
Best online christian ministry degree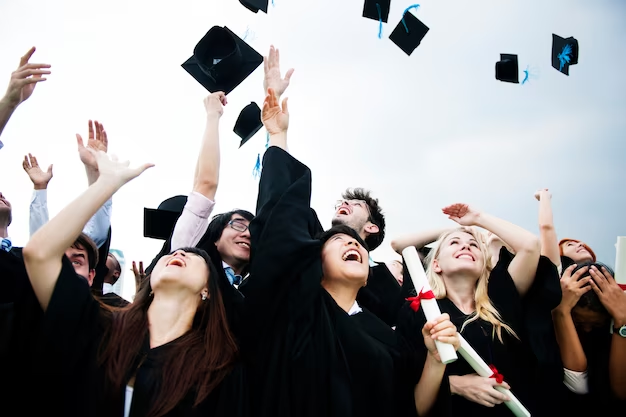 There has been an increase in the demand for Christian ministry degrees online over the past few years. Here are some of the top Christian ministry degrees online programs available today:
The Master's University offers a 14-course, 42-semester unit online Bachelor of Arts in Christian Ministries. Accredited by the WASC Senior College and University Commission, this program teaches students about Biblical philosophy and its practical application in local church work. Coursework includes church history, administration, and contemporary issues. Graduates are equipped to pursue a wide range of ministry careers, including pastoral ministry, youth ministry, and missions.
Admission requires a high school diploma or equivalent, along with a minimum GPA of 2.5.. Students also need to accomplish 122 semester units, including 65 core and 15 elective units, to graduate. Applicants submit transcripts, GED or California High School Proficiency exam scores, writing samples, and a pastor recommendation.
Southwestern College's Bachelor of Christian Ministries provides four online ministry degrees, including children and family ministries, general ministries, church leadership, and youth and student ministries. Programs range between 120 and 126 credits, with 57 general education credits and 12 electives. Applicants need a minimum GPA of 2.0 and official transcripts. SAGU is located in Texas, and online in-state and out-of-state students pay the same per-credit tuition rate.
Coursework covers topics such as biblical studies, theology, ministry, and practical skills development. The program is accredited by the Commission on Accreditation of the Association for Biblical Higher Education. Southwestern College currently offers an online program for the Bachelor of Christian Ministries.
Bethel University offers a Bachelor of Arts in Christian Ministries for students seeking a degree in ministry. In order to gain admission, students are required to hold a high school diploma or its equivalent and possess a minimum GPA of 2.0. The program can be completed in 18-20 months. The program is accredited by the Higher Learning Commission and the Association for Biblical Higher Education.
The Christian ministries major offers 48 hours of coursework in biblical studies and theology, available both in-person and online. And, the good news is, it is absolutely possible to complete the program within 18-20 months.
If you're seeking a program that offers a blend of academic rigor and practical training, the Christian ministry program offered by LeTourneau University can be an excellent choice. You can opt for either a Bachelor of Science or Bachelor of Arts degree, both comprising 122 credits, with the latter offered entirely online for your convenience. Alternatively, the on-campus program requires 120 credits.
The curriculum focuses on biblical and theological studies and is designed to equip you with the skills necessary to engage in effective ministry. You'll have the opportunity to put your knowledge into practice through the Christian Service Assignment and Christian Ministry Internship, allowing you to develop your skills in a real-world setting. Students also have access to the same coursework and resources as on-campus students and can interact with professors and peers through virtual classrooms and discussion boards.
Colorado Christian University offers a convenient and flexible option for students seeking to pursue a Bachelor of Arts in Christian Ministry. With online classes that are only 5 weeks long, students can balance their studies with other commitments. To complete the program and earn a degree, students must complete 120 credit hours, including coursework in biblical studies, theology, and ministry leadership.
To qualify for the program, applicants must have a GPA of 2.8 or higher and submit several documents, including ACT or SAT scores, a spiritual recommendation, and an essay. But the benefits don't stop there. Colorado Christian University also offers a 100% online Master's in Christian Ministry, allowing students to continue their education and expand their career opportunities in this field.
Mount Vernon Nazarene University offers a rigorous and comprehensive online Bachelor of Arts in Christian Ministry program, designed to equip students with the knowledge and skills necessary to pursue a career in ministry or to advance their existing career. The program is structured to last for 18 months, with each course lasting for six weeks. Students are required to complete 120 credit hours with a minimum GPA of 2.0 to be eligible for graduation.
The online program covers a range of topics including biblical studies, theology, leadership, ministry administration, and evangelism. In addition, students will have the opportunity to participate in practical field experiences to gain hands-on training and real-world experience in their chosen field of ministry. Applicants are required to submit official transcripts for admission into the program.
Indiana Wesleyan University provides a flexible and accessible path to earning a Bachelor of Science in Christian Ministry Leadership. Their online program is specifically designed for individuals who want to advance their careers in ministry or pursue their passion for Christian leadership.
For students who have already completed an associate degree, the Completion Path offers a shorter route to graduation, requiring only 48 credit hours. To be eligible for the program, applicants must hold a high school diploma.
Indiana Wesleyan University's online program allows students to balance their studies with other commitments and complete their coursework at their own pace. Through this program, students can gain the skills and knowledge they need to become effective leaders in Christian ministry, making a positive impact in their communities and beyond.
Looking to pursue a Bachelor of Science in Christian Ministries? Look no further than Point University's online program. With a major that comprises 45 credit hours of the required 120, students will gain a comprehensive understanding of Christian ministry, including practical skills and knowledge related to leadership, communication, and spiritual growth.
And if you've already completed qualifying credit hours, up to 90 of them can be transferred into the program, helping you to complete your degree faster. So if you're ready to take the next step in your Christian ministry career, submit an online application with your high school transcripts and join the Point University community today!
At Trevecca Nazarene University, students can pursue a Bachelor's degree in Christian Ministry, a program that emphasizes practical ministry experience and critical thinking skills. To qualify for admission, applicants must have completed at least 40 credit hours with a minimum GPA of 2.0 and a valid government-issued ID.
The program requires a total of 120 credit hours, with a capstone project serving as the culminating experience. Through the program, students gain a deeper understanding of Christian theology and develop practical ministry skills that they can apply in various contexts.
List of possible christian ministry jobs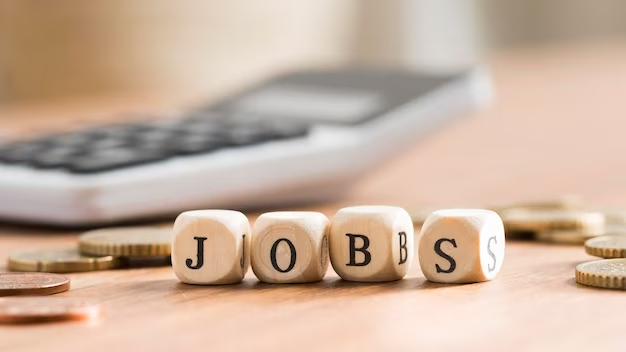 It is possible for graduates with a degree in Christian ministry to apply their skills and knowledge in multiple ministry settings. Because of this, Christian ministry degree graduates have many career options, both in the nonprofit and for-profit sectors.
The following are some of the most common career paths for graduates of Christian ministry programs:
Senior Pastors:
As a senior pastor, you are responsible for overseeing a church's preaching, teaching, counseling, and administrative responsibilities.
Youth Pastors:
Youth pastors work specifically with young people, providing counseling, mentoring, and leadership development to help young people grow in their faith.
Worship Leaders:
During worship services or other ministry activities, worship leaders lead music and other activities related to worship.
Chaplains:
In a variety of settings, such as hospitals, prisons, and the military, chaplains are responsible for providing spiritual care and support to the individuals they serve.
Missionaries:
Around the world, missionaries serve in a number of different settings, sharing the gospel and providing humanitarian aid to those in need in a variety of settings.
Christian Educators:
Teachers who work in Christian education can be found in schools, colleges, and seminaries, teaching courses that have to do with Christian ministry, theology, and biblical studies, among other things.
Christian ministry degree graduates can also become social workers, counselors, nonprofit managers, and community organizers. As a result, you can use your skills and knowledge in a variety of jobs, both in and outside of ministry.
Frequently Asked Questions
Do I need a bachelors in christian ministry to be in ministry?
It doesn't matter whether you have a Bachelor's degree or not. Despite the fact that a formal education in Christian Ministry can give you valuable skills, knowledge, and a deeper understanding of theology and ministry practices, it's not the only way to get involved in ministry.
Almost everyone in ministry has a diverse background and life experience. To improve their preparation and qualifications, some people take a Bachelor's degree in Christian Ministry or a related field, especially if they want to lead churches or other Christian organizations.
Your involvement in ministry can be shaped by your personal calling, dedication, and practical experience, but it can be a wide range of activities. A lot of churches and ministries offer opportunities to volunteer, apprentice, mentor, and do on-the-job training.