Seeking out the resources and organizations available within Christian colleges in New Jersey proves to be a wise investment in one's personal and academic development. These institutions provide an array of support services, ranging from counseling and mentorship programs to academic assistance and career guidance.
By choosing a Christian college in New Jersey and fully embracing the resources and organizations at hand, students open themselves up to a transformative educational journey. They acquire knowledge, cultivate their faith, and develop a strong moral compass that will guide them throughout their lives.
The importance of such a choice lies not only in the quality of education received but also in the lasting impact it has on their character, values, and ability to make a difference in the world.
List of Christian Colleges in New Jersey
Christian colleges in New Jersey offer a multitude of options for students seeking christian degree programs. Thankfully, you have a wide selection of universities to choose from, ensuring you can find the perfect program that aligns with your unique needs and aspirations.
Whether you prioritize attending a top-ranked university according to U.S News World and Report or seek an affordable and flexible program, there are various options available to cater to your specific requirements.
Princeton Theological Seminary (Princeton, New Jersey)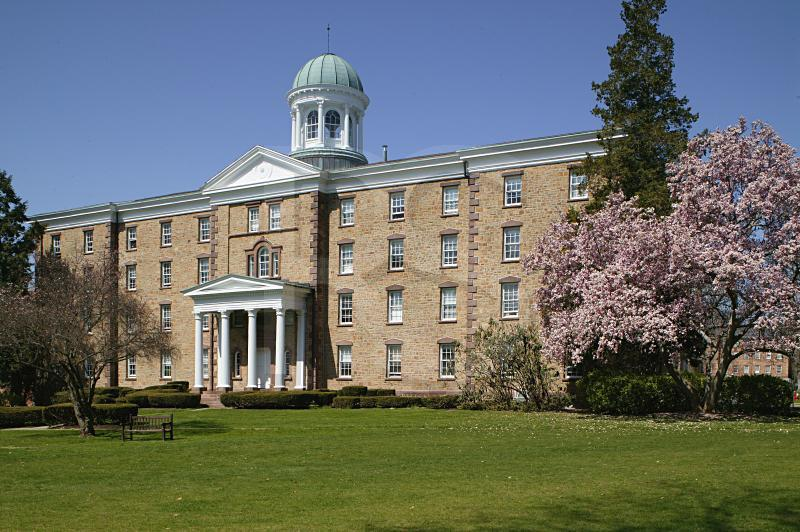 Image from Princeton Theological Seminary 's official website
Tuition: The tuition and fees for new students at Princeton Theological Seminary amount to $20,050. Compared to other similar schools, the graduate tuition and fees at the seminary are higher than the average amount, which stands at $14,362.
Graduation Rate: N/A
Acceptance Rate: 53%
Princeton Theological Seminary (PTSem) is a prestigious private school of theology located in Princeton, New Jersey. Established in 1812 with the support of Archibald Alexander, the General Assembly of the Presbyterian Church (USA), and the College of New Jersey (now Princeton University), it holds the distinction of being the second-oldest seminary in the United States. As the largest among ten seminaries associated with the Presbyterian Church, PTSem has a rich history of producing biblical scholars, theologians, and clergy.
Over the years, Princeton Seminary has seen a shift in student enrollment. While it had around 900 students in the 1980s, the current student body consists of approximately 333 students. Among them, about 26 percent are pursuing ministry specifically within the Presbyterian Church, while the majority are engaged in candidature for other denominations, pursuing careers in academia across various disciplines, or receiving training in non-theological fields.
Admission Requirements
For a more detailed overview of the admissions process, please visit the following link: https://www.ptsem.edu/admissions/overview.
Courses Offered
The Master of Divinity program (MDiv) is a comprehensive three-year professional degree that forms the vital cornerstone for ministry. Deliberately crafted, it equips students for an array of ministries encompassing congregational leadership, advanced theological studies, chaplaincy in diverse contexts, domestic and international mission work, and various church-based vocations.
Over the course of three years, students undertake 78 credits, exploring a minimum of three courses from each academic department of the Seminary. This carefully curated curriculum establishes a firm theological foundation while offering flexibility and autonomy to meet individual goals. In addition to rigorous classroom instruction, students actively participate in immersive ministry experiences, including at least one yearlong and one summer field education placement.
Notably, these placements incorporate at least one opportunity within a church setting. With the freedom to select these field education experiences, students ensure that their ministerial education harmoniously aligns with their unique vocational calling.
The Master of Theology program (ThM) caters to students seeking to enhance and broaden their ministry preparation beyond the level attained through their MDiv degree or MTS. It also serves those aspiring to specialize in various ministries of the church.
By successfully completing 24 credits, graduates of the ThM program acquire advanced proficiency in a specific theological field, gain the ability to engage in advanced research, and deepen their spiritual grounding and practices to foster a lifelong journey of learning and service.
Master of Arts in Christian Education and Formation
The Master of Arts in Christian Education and Formation (MACEF) is a professional degree program that encompasses foundational studies in Bible, theology, church history, and practical theology.
Tailored to equip students for ministry roles in education and formation within congregational and institutional settings, it also provides training for teaching the Christian religion in both church and secular schools. Graduates of the MACEF program emerge with proficient teaching abilities, dynamic leadership skills, and a comprehensive understanding of Christian education.
The curriculum of the Master of Arts in Christian Education and Formation (MACEF) spans two years and necessitates the successful completion of 52.5 credits.
Drew University (Madison, New Jersey)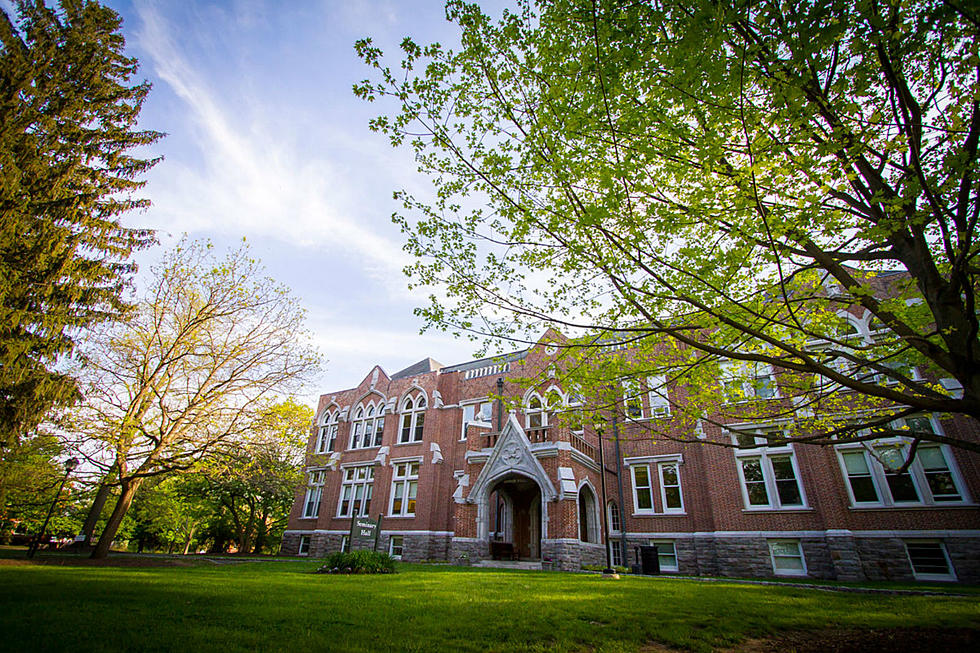 Image from Drew University's official website
Tuition: The annual cost of attendance for students at this institution stands at $62,002 before any financial aid is applied. However, after taking into account various forms of aid, the average annual cost drops significantly to $15,336.
Graduation Rate: 69%
Acceptance Rate: 80%
Drew University, located in Madison, New Jersey, is a distinguished private university known as the "University in the Forest" due to its picturesque 186-acre campus nestled amidst wooded surroundings. As of the fall of 2020, the university boasted a student body of over 2,200 individuals pursuing degrees across its three schools.
In 1867, the university's journey began when Daniel Drew, a prominent financier and railroad tycoon, purchased an estate in Madison with the purpose of establishing a theological seminary focused on training candidates for Methodist ministry. This marked the birth of the Drew Theological School, which holds the distinction of being the third-oldest among thirteen Methodist seminaries associated with the United Methodist Church. Today, the Drew Theological School welcomes more than 350 students who are dedicated to pursuing careers in ministry or pursuing academic exploration in the field of theology.
While Drew University has its roots in the Methodist faith, it embraces a welcoming and inclusive environment where no religious obligations are imposed upon its students. Although many students and faculty in the Theological School identify as Methodists, the university admits students from all faith backgrounds to participate in any program offered. Notably, the campus is home to the United Methodist Church's General Commission on Archives and History, which houses an archive documenting Methodist records and artifacts from the 19th century onwards.
Admission Requirements
For more information about admissions and financial aid, please visit https://drew.edu/admissions-aid/.
Courses Offered
The Master of Arts in Religion program at the University consists of 43 credits that span disciplinary and transdisciplinary coursework. The program prioritizes the cultivation of robust research and communication abilities while providing opportunities for students to participate in specialized capstone experiences. MAR students demonstrate their acquired knowledge and skills through a comprehensive capstone project, choosing between two tracks: the Thesis Track, which involves 6 credits, or the Non-thesis Track, requiring 0-3 credits.
In addition, students have the option to pursue an optional concentration by completing nine credits in any of the listed areas of study, including interdisciplinary fields. Alternatively, they can select courses from the Caspersen School of Graduate Studies to pursue concentrations in Liberal Studies or Teaching and Learning.
Grounded in the rich tradition of Wesleyan and Methodist commitment to higher education, Drew University's MDiv program prepares knowledgeable Christian leaders who are equipped to serve in diverse contexts. Whether engaged in full-time or bi-vocational ministry, graduates of this program will have a solid foundation in the Christian narrative and traditions. They will possess the skills necessary for effective and innovative leadership, and they will be spiritually and socially resourceful in fostering the transformative message of Jesus Christ within, alongside, and for the world.
The MDiv program at Drew University fosters a collaborative and inclusive learning environment. It embraces the concept of learning together and acknowledges the value of engaging with diverse perspectives and experiences. The program also recognizes the importance of meeting students where they are, offering flexibility and accessibility to accommodate various personal and professional commitments.
With a steadfast commitment to both academic rigor and practical application, the Doctor of Ministry program equips students with advanced theological knowledge, fosters critical thinking abilities, and cultivates effective research and communication skills. Through a comprehensive curriculum that integrates rigorous coursework, collaborative learning experiences, and supervised ministry projects, students embark on a holistic educational journey.
One notable aspect of the Doctor of Ministry program at Drew University is its remarkable flexibility, enabling students to tailor their studies according to their specific ministry interests and aspirations. By engaging in a combination of core courses, elective options, and a final project, students delve deeply into areas such as preaching, pastoral care, spiritual formation, social justice, and more.
Upon completion of the Doctor of Ministry program, graduates emerge as confident and skilled leaders equipped to address the multifaceted challenges of contemporary ministry. With an enhanced understanding of theological principles and practical strategies, they are empowered to make a lasting impact in their communities and contribute significantly to the advancement of their respective ministries.
Pillar College (Newark, New Jersey)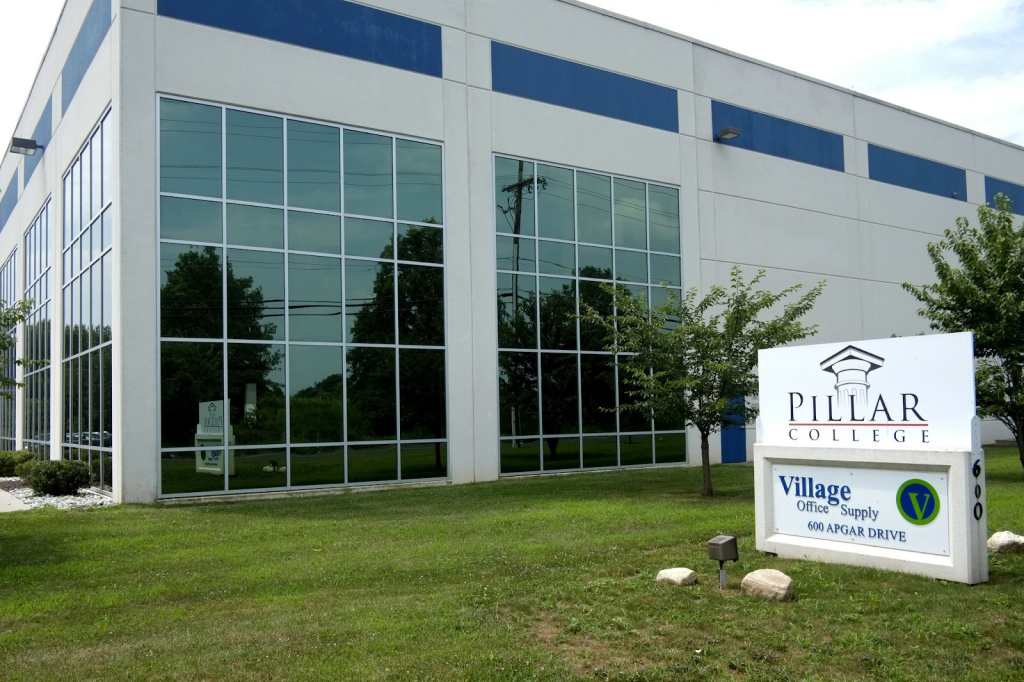 Image from Pillar College's official website
Tuition: The average annual cost before aid is $40,656, while the average annual cost after aid is $21,481.
Graduation Rate: 45%
Acceptance Rate: N/A
Pillar College, previously known as Somerset Christian College, is a distinguished private evangelical Christian college with its primary campus located in Newark, New Jersey. Additionally, it has educational sites in Somerset, Paterson, Plainfield, and Jersey City.
As an institution of higher learning, Pillar College proudly holds accreditation from the Middle States Commission on Higher Education, ensuring the delivery of quality education to its students. With its deep-rooted evangelical Christian ethos, Pillar College offers a faith-based educational environment that fosters spiritual growth alongside academic excellence.
Admission Requirements
To learn more about admissions and financial aid, please visit the following link: https://pillar.edu/admissions-aid/.
Courses Offered
Bachelor of Arts in Biblical Studies
The Biblical Studies program at Pillar College equips individuals for diverse careers in various ministries within the Christian church, Christian education, the mission field, social work and services, media and technology, and chaplaincy work. For those interested in pursuing further education in ministry, a seminary track is available, which includes the study of the original languages of the Bible.
To cater to different needs and schedules, the Biblical Studies degree is also offered through Pillar College's LEAD (Life Enhancing Accelerated Degree) program. Through this program, students can complete the degree in as little as four semesters, ensuring a faster path to their desired career in ministry. Additionally, students enrolling in the BA in Biblical Studies program have the opportunity to benefit from the David E. Schroeder School of Biblical Studies Scholarship. This scholarship provides financial assistance, enabling students to pursue a high-quality degree that is both affordable and accessible.
Master of Arts in Ministry Leadership
Discover the transformative potential of a Master's in Ministry Leadership, empowering you to become the leader your church and organization truly needs. This comprehensive program, known as the MA in Ministry Leadership Program (MAML Program), is designed to equip aspiring ministry leaders with the necessary skills, knowledge, and ethical foundation to excel in their roles. In just three semesters, you can complete the 48-credit cohort-based program, gaining academic, ethical, and spiritual competence.
Pillar College understands the importance of such preparation, and the M.A. degree in Ministry Leadership provides the ideal platform to cultivate your abilities. The program offers a robust curriculum spanning spiritual, theological, and academic training in Organizational Leadership and Ecclesial Ministry. Moreover, the MAML Program stands out for its cohort-based approach, providing a supportive and engaging learning environment through scheduled face-to-face course instruction on an 8-week rotation.
What sets Pillar College apart is its commitment to integrating the Judeo-Christian worldview and faith-based values throughout the professional curriculum. By infusing these principles into your education, you'll be uniquely positioned to lead with inspiration, motivation, and theological soundness, making a meaningful impact within your church and organization.
Georgian Court University (Lakewood, New Jersey)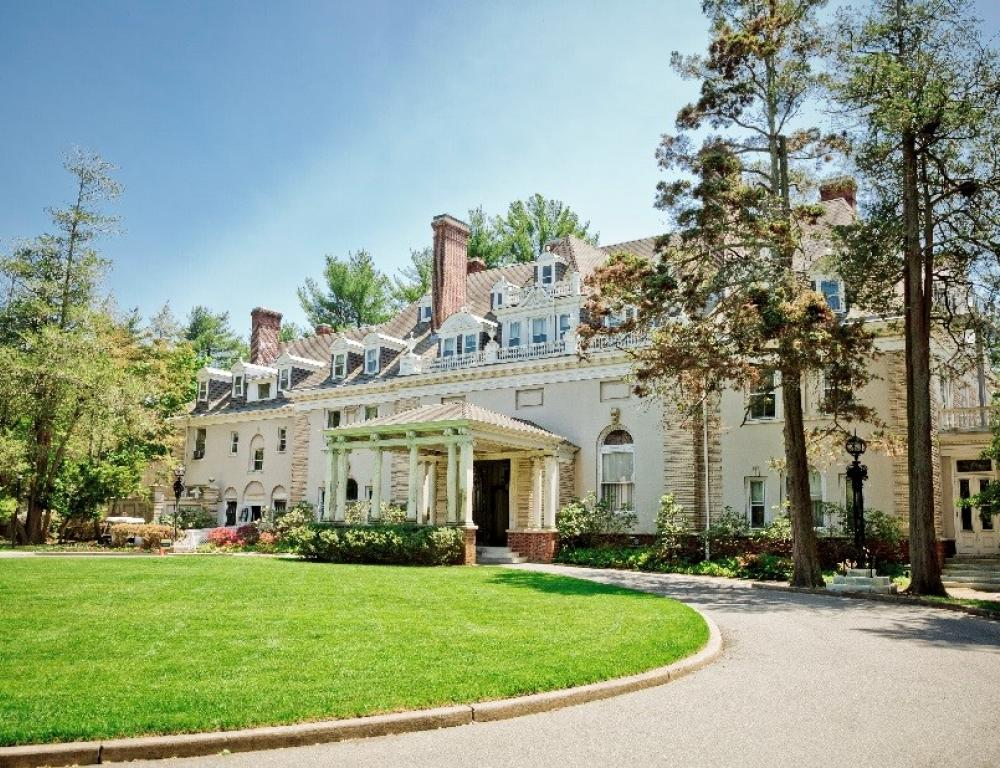 Image from Georgian Court University's official website
Tuition: The average annual cost of tuition before receiving financial aid for the program is $52,091. Once aid, including grants and scholarships, is applied, the cost significantly decreases to $19,753.
Graduation Rate: 54%
Acceptance Rate: 80%
Situated in Lakewood Township, New Jersey, Georgian Court University (GCU or Georgian Court) is an esteemed private Roman Catholic institution. Recognized for its commitment to academic excellence and adherence to Roman Catholic principles, GCU underwent a noteworthy transformation in 2004 when it attained university status. This transition expanded its educational offerings and opened its doors to male students, signifying a significant evolution from its previous establishment as a women's college.
Georgian Court University takes pride in its distinguished accreditations and affiliations, which serve as testaments to its unwavering dedication to providing high-quality education. With a strong focus on nurturing future leaders, GCU fosters a vibrant community that values collaboration, inclusivity, and the promotion of its rich heritage and mission of Mercy.
Admission Requirements
To obtain comprehensive information about the admission process, kindly visit https://georgian.edu/admissions.
Courses Offered
Bachelor of Arts in Religious Studies
Upon successfully completing the Religious Studies program, students will be awarded a B.A. in Religious Studies, demonstrating a solid understanding of the primary methods employed in theological study, with a particular focus on the catholic theological traditions and exegesis, which involves reading and interpreting primary theological texts through various course assignments, directed research, and engaging in theological reflection.
To earn a Bachelor of Arts (B.A.) degree in religious studies, students are required to complete 30 credit hours. Of these credits, at least 9 must be at the 300- or 400-level to ensure a deeper level of engagement with the subject matter. Additionally, religious studies majors have the flexibility to apply up to two courses within the major to fulfill their general education requirements, further enhancing their academic experience.
Resources and Christian Organizations in New Jersey
Christian and religious degree programs encompass a vast array of disciplines, ranging from theology and biblical studies to ministry, counseling, and more.
As students pursue these specialized fields, they often seek additional resources and support to deepen their understanding, expand their knowledge, and connect with like-minded individuals who share their faith and academic interests.
Christian Camp and Conference Association: The Christian Camp and Conference Association (CCCA) is a national non-profit Christian organization composed of member camps across the United States. As a part of Christian Camping International (CCI), a global network of Christian camps, CCCA is dedicated to maximizing ministry for its member camps and conference centers.
CCCA serves as a valuable resource for Christian college students, offering various programs and initiatives that contribute to their personal and spiritual growth. Through their publications, such as InSight magazine and Flint & Steel e-newsletter, CCCA keeps students informed about the latest developments, events, and opportunities within the Christian camping community.
The association's mission centers around providing Christian college students with exceptional experiences that foster spiritual growth, leadership development, and meaningful connections. CCCA achieves this mission through a range of retreats, conferences, and gatherings specifically designed to meet the unique needs of college students.
Assemblies of God: The Assemblies of God (AG), officially known as the World Assemblies of God Fellowship, is a vibrant international Pentecostal denomination. Its member denominations, while independent and autonomous, are bound together by a shared history and set of beliefs.
Driven by a passion for global outreach and the desire to connect with other Pentecostal churches, the Assemblies of God expanded its influence beyond national borders. Through extensive foreign missionary work and the formation of strong relationships, the movement gradually grew into a worldwide fellowship. It wasn't until 1988 that the World Assemblies of God Fellowship was officially established, solidifying the organization's international presence and collaborative efforts.
It's worth noting that the Assemblies of God should not be confused with other Pentecostal denominations such as the Assemblies of God International Fellowship, the International Assemblies of God Fellowship, or the Independent Assemblies of God International. While they share a Pentecostal background, each organization operates independently with its own distinct history and leadership.
Lifeway: Lifeway is a renowned Christian organization that provides valuable support and resources for students pursuing religion or Christian degree programs. With a strong commitment to equipping individuals for ministry and deepening their understanding of the Christian faith, Lifeway offers a range of services tailored to meet the specific needs of students.
One of the primary ways in which Lifeway aids students is through their extensive collection of educational materials. Lifeway produces and distributes a vast array of books, study guides, curriculum materials, and digital resources that cover various aspects of theology, biblical studies, Christian living, and ministry.
Furthermore, Lifeway operates an online platform that serves as a hub for educational resources and tools. Through their website, students can access a wealth of digital content, including articles, podcasts, videos, and online courses. This online platform not only facilitates convenient access to educational materials but also fosters a sense of community and networking among students pursuing religion or Christian degree programs.
Frequently Asked Questions About Studying in New Jersey
Are there opportunities for students to engage in faith-based community service or outreach programs at Christian colleges in New Jersey?
Christian colleges in New Jersey often emphasize the importance of community service and outreach as expressions of their faith. They may provide opportunities for students to participate in local service projects, volunteer at nonprofit organizations, and engage in mission trips to serve communities in need. These experiences allow students to put their faith into action and make a positive impact on the world around them.
How do Christian colleges in New Jersey incorporate Christian values into their extracurricular activities and student life?
Christian colleges in New Jersey strive to create a campus culture that reflects their Christian values. They may offer a variety of extracurricular activities that promote spiritual growth, fellowship, and ethical living. These can include regular chapel services, Bible studies, worship nights, Christian music or drama groups, and clubs centered around specific faith interests. Students have the opportunity to engage with like-minded peers and explore their faith beyond the classroom.
Do Christian colleges in New Jersey offer internships or career development programs that integrate faith and vocation?
Many Christian colleges in New Jersey offer internships, career development programs, and resources that emphasize the integration of faith and vocation. These programs help students explore how their faith informs their professional pursuits and encourages them to approach their careers with a sense of purpose, ethics, and service. Career counseling offices may provide guidance on finding meaningful vocations aligned with their values.
How do Christian colleges in New Jersey support students' personal and spiritual growth beyond graduation?
Christian colleges in New Jersey typically aim to support students' personal and spiritual growth throughout their college journey and beyond. They may offer alumni networks, mentoring programs, and continued access to spiritual resources and support. Additionally, colleges often provide lifelong learning opportunities, conferences, and events that allow alumni to stay connected to their alma mater and continue their growth and exploration of faith.
How do Christian colleges in New Jersey prepare students to engage with contemporary social and ethical issues from a Christian perspective?
Through specialized courses and programs, they delve into topics such as social justice, ethics, and the application of Christian principles to address societal challenges. Students are encouraged to think critically, analyze these issues in light of their faith, and develop a deep sense of social responsibility. By fostering a comprehensive understanding of these topics, students are equipped to make meaningful contributions towards positive change in their communities and the world at large.