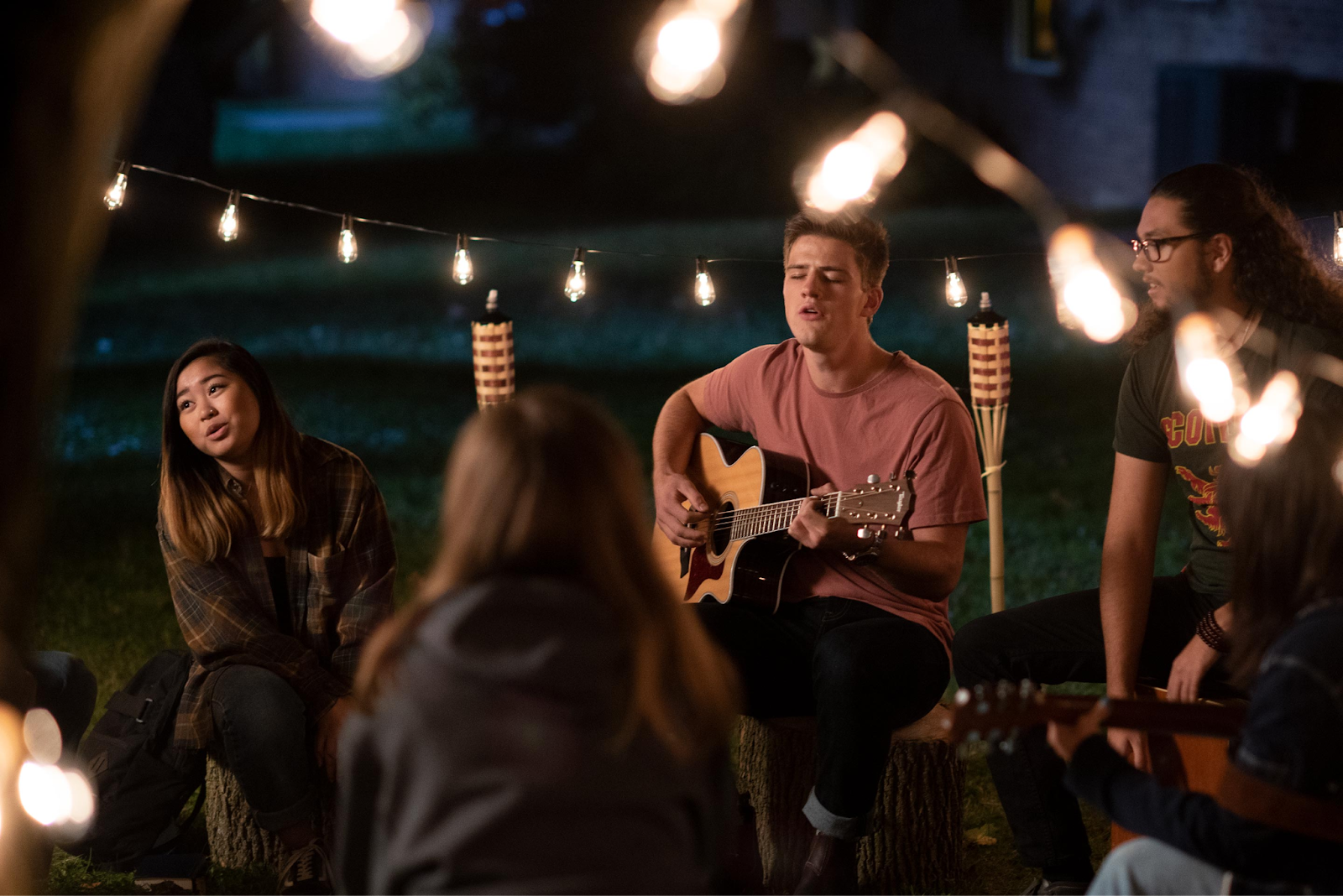 As we all know, youth ministry is a type of ministry focused on guiding, mentoring, and engaging young people to grow spiritually. The role of youth ministry in religious organizations is crucial because it invests in the community's future by cultivating the next generation of leaders, influencers, and followers.
What if your passion for working with young people led you to pursue a degree in youth ministry, which could lead to a fulfilling career path? In order to support and guide young people in their spiritual development journey, a youth ministry degree can be beneficial.
Increasingly, universities and colleges offer youth ministry degree programs, on-campus and online, allowing students to pursue their degree in a flexible manner. Consider a degree in youth ministry if you want to work with young people and make a difference in their lives.
What is youth ministry?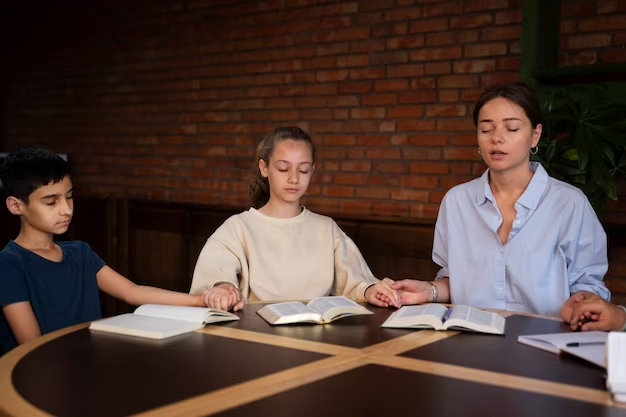 Youth ministry refers to a specialized branch of religious or church ministry that focuses on serving and nurturing the spiritual, social, emotional, and personal development of young people, typically teenagers and young adults.
The primary aim of youth ministry is to help young individuals grow in their faith, understand their identity, and develop a strong relationship with their spirituality, community, and religious beliefs.
Why is youth ministry important?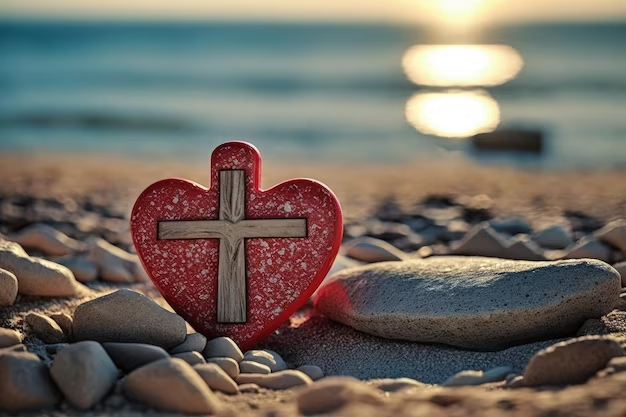 It is important for the church to have a youth ministry for a variety of reasons:
Identity Formation:
Adolescence is a crucial period for shaping one's identity. Youth ministry provides a supportive environment where young individuals can explore their beliefs, values, and passions, helping them establish a strong sense of self.
Positive Peer Influence:
A community of peers who share similar values encourages positive peer influence. Youth ministry provides a space where young people can build meaningful relationships and support one another.
Leadership Development:
Youth ministry equips young people to lead and make a positive impact on their communities through skills, confidence, and opportunities.
Social Responsibility:
Through service projects and outreach, youth ministry fosters a sense of social responsibility by teaching empathy, compassion, and giving back to others.
Continued Faith Engagement:
For religious communities, youth ministry ensures the continuity of faith traditions. It engages young people in discussions, activities, and experiences that deepen their understanding of their faith and its relevance in their lives.
What is the work of youth ministry?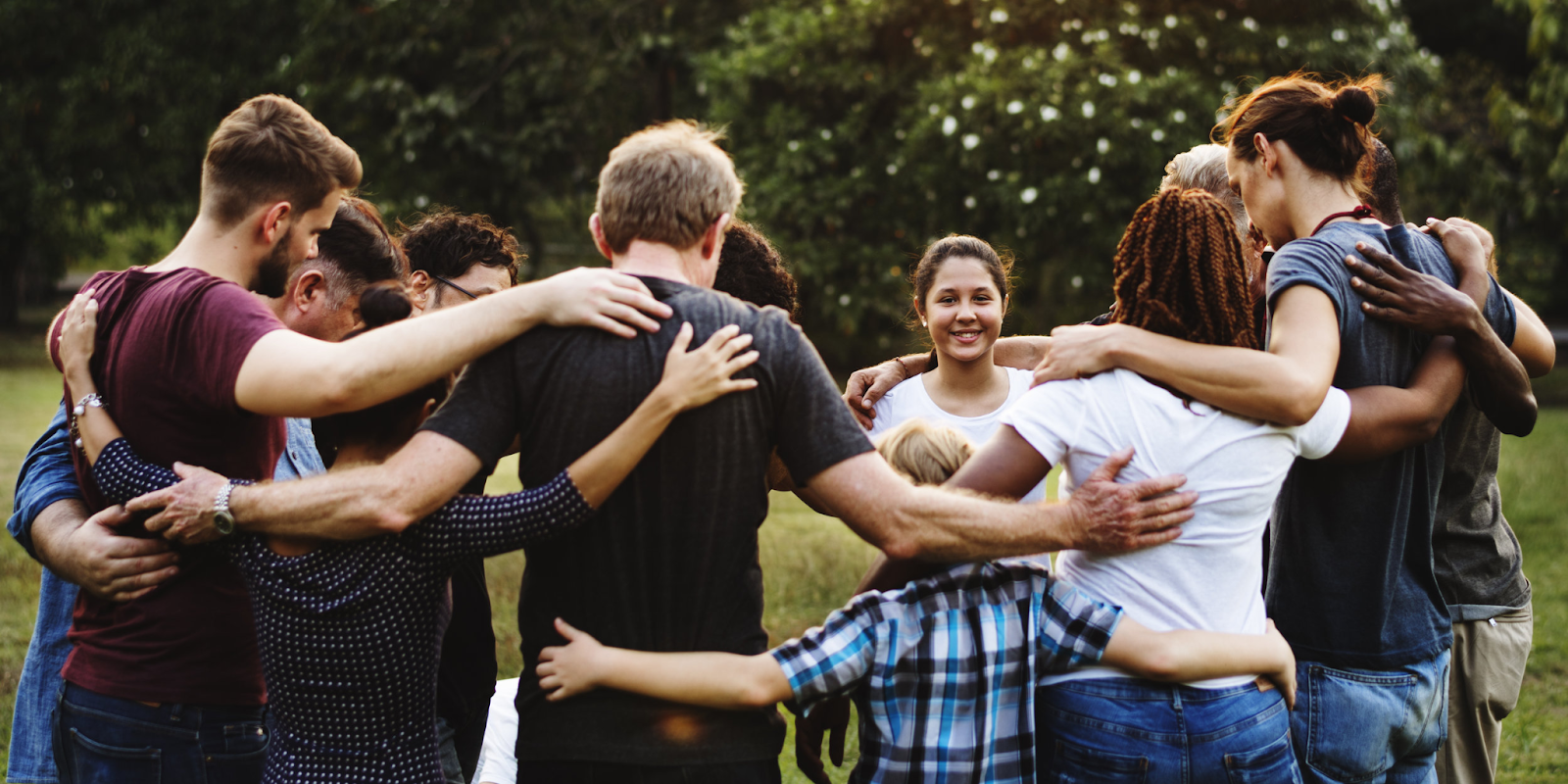 As part of a religion or community organization, youth ministry encompasses engaging, nurturing, and guiding young individuals through their journey of spiritual and personal growth. This multifaceted work involves a number of special aspects.
Mentorship and Guidance:
As mentors and confidants, youth leaders provide a safe space for young people to discuss challenges, questions, and aspirations. Youth ministry is about cultivating strong mentor-mentee relationships. Through personalized guidance, they help navigate the complexities of adolescence and provide insights into making informed decisions.
Personal Development:
Developing a holistic personal development is more than spiritual teachings in youth ministry. It empowers young people by organizing workshops, seminars, and skill-building activities that help them discover their talent, strengthen their interpersonal skills, and develop self-confidence, which prepares them for a successful adulthood.
Community Engagement:
The goal of youth ministry is to build a sense of belonging and community. It enables young people to make lasting friendships that provide emotional support and build a network of like-minded individuals that share similar values.
Service and Outreach:
Through volunteer projects, community service initiatives, and outreach projects, youth ministry fosters empathy in young people and teaches them to care about others in need.
Faith Exploration:
In a religious context, youth ministry plays a pivotal role in helping young individuals explore and deepen their faith. It provides a platform for open dialogue, religious education, and spiritual experiences, allowing them to connect with their beliefs on a deeper level and make faith a meaningful part of their lives.
Leadership Development:
Through youth ministry, young people are empowered to become leaders in their community in the future. This program teaches leadership skills, mentorship, and organizes events and activities to develop the skills needed for effective leadership and encourages a proactive approach to change.
Counseling and Support:
During adolescence, adolescence can be a challenging period filled with personal struggles and uncertainty. Youth ministry helps young people cope with issues such as identity, relationships, and life transitions.
Inclusivity and Diversity:
In order to be successful, youth ministry must embrace diversity and inclusivity. It needs to foster an environment in which young people from diverse backgrounds can come together to learn from one another and develop a sense of unity.
Empowerment for Change:
By encouraging youth to address social issues, advocate for justice, and promote equality and compassion, youth ministry empowers them to make a positive difference in their communities.
List of youth ministry activities?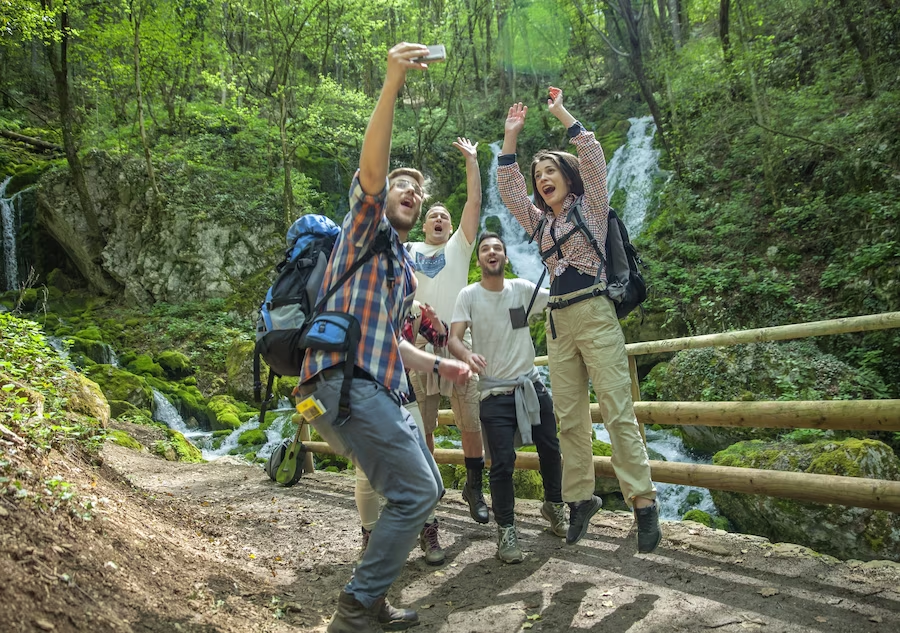 There are a number of activities that youth ministries commonly offer that are aimed at engaging and nurturing young people's spiritual, social, and personal growth. Here is a list of typical youth ministry activities:
Bible Studies: Group discussions or teachings focused on studying and understanding the Bible.
Worship Nights: Gatherings for worship, praise, and prayer, often featuring contemporary music.
Small Groups: Breakout sessions for deeper discussions, sharing, and building relationships in a smaller setting.
Service Projects: Volunteering opportunities within the community to help those in need and make a positive impact.
Retreats: Weekend getaways or camps for spiritual reflection, bonding, and outdoor activities.
Game Nights: Social events with various games, fostering a sense of community and friendly competition.
Community Outreach: Initiatives to engage with the local community through events, charity work, or awareness campaigns.
Mentorship Programs: Pairing youth with adult mentors for guidance, support, and role modeling.
Discussion Groups: Safe spaces for open conversations about faith, life, challenges, and relevant topics.
Leadership Development: Training and workshops to equip young people with leadership skills and responsibilities.
Mission Trips: Traveling to different locations to engage in service, evangelism, and cultural exchange.
Prayer Meetings: Dedicated times for focused prayer and meditation, individually or as a group.
Faith Sharing Nights: Opportunities for youth to share their personal faith stories and testimonies.
Life Skills Workshops: Practical sessions on topics like communication, relationships, finances, and decision-making.
Outdoor Adventures: Hiking, camping, rock climbing, and other outdoor activities that promote teamwork and personal growth.
Social Justice Initiatives: Engaging in discussions and actions related to social justice, equality, and addressing societal issues.
Testimony Nights: Sharing personal stories of transformation and faith journeys.
Workshops on Faith Topics: Deep dives into specific faith-related subjects like theology, apologetics, and ethics.
Family Events: Involving families in youth activities to foster intergenerational connections.
Interactive Devotionals: Creative and interactive approaches to daily or weekly devotions.
Best youth ministry degree online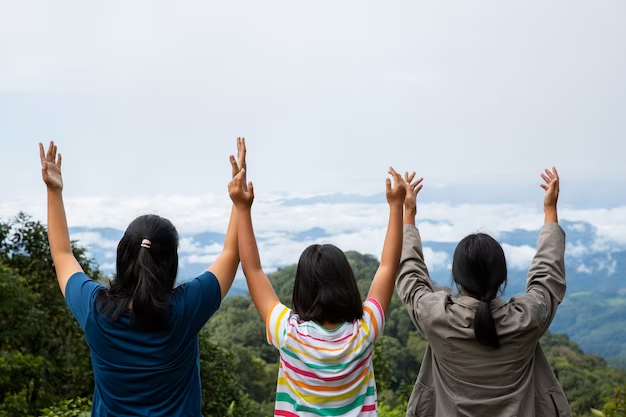 Below you will find a list of some universities that have been known to offer online degree programs in youth ministry:
Toccoa Falls College provides two online ministry degrees, namely, the bachelor of science in ministry leadership and the bachelor of science in youth ministries. Both programs comprise 126 credit hours that cover general, Bible, theology, and leadership courses. While the ministry leadership major emphasizes leadership and management techniques from a Biblical and secular organizational standpoint, the youth ministries major focuses on youth education, development, and culture.
Applicants can apply by completing an application and submitting their ACT, SAT, or CLT scores, along with a personal testimonial. The college also evaluates applicants' extracurricular activities, community involvement, and spiritual maturity. A minimum GPA of 2.0 is required.
Southwestern Assemblies of God University (SAGU) offers a Bachelor of Arts in Youth and Student Ministries, which prepares students to serve as leaders in youth and student ministries within a variety of church and parachurch settings.
Admission to the program requires a completed application, official high school transcripts, and ACT or SAT scores. The credit hours for these programs range from 120 to 126, with 57 credits of general education courses and 12 credits of electives required for each program.
To apply, prospective students should have a minimum high school or college GPA of 2.0 and submit official transcripts along with their application forms.
Colorado Christian University offers both a Youth Ministry Major program and a Youth Ministry Minor program. Admission to the program requires the submission of an application, official transcripts, and SAT or ACT scores. The minimum GPA requirement for admission is a 2.8 on a 4.0 scale.
The Youth Ministry Major program equips students with the necessary skills to articulate a biblical philosophy of youth ministry, understand contemporary youth problems, counsel adolescents in different settings, organize and administer youth programs, and communicate biblical concepts effectively in various teaching situations. The program includes courses in biblical studies, theology, youth ministry, leadership, and counseling. Students are also required to complete an internship that provides practical experience in the field.
Grace College and Theological Seminary offers a Bachelor of Arts/Bachelor of Science (B.A./B.S.) degree program in Youth Ministry, as well as a Youth Ministry Minor. The program prepares students for a variety of ministry positions, including youth pastor, camp director, and para-church youth ministry leader.
To be admitted to the program, students must have a high school diploma or equivalent and meet the general admission requirements for Grace College. A minimum GPA of 2.5 is required for admission to the Youth Ministry program.
The coursework for the program includes classes in biblical studies, theology, ministry skills, and practical experience through internships. Students will also take courses in areas such as counseling, leadership, and evangelism. The program requires a total of 120 credit hours for graduation.
Lee University offers a Bachelor of Arts/Bachelor of Science (B.A./B.S.) degree program in Youth Ministry. The program is designed to prepare students for leadership positions in youth ministry, emphasizing biblical knowledge and practical skills for working with young people.
Admission to the program requires a minimum high school GPA of 2.5, with an ACT score of at least 18 or an SAT score of at least 950. Transfer students must have a minimum GPA of 2.0 and meet other requirements.
The coursework for the program includes foundational courses in biblical studies, theology, and ministry, as well as specialized courses in youth ministry. Students will study topics such as adolescent development, leadership in ministry, and counseling techniques for young people.
Lee University offers a Bachelor of Arts/Bachelor of Science (B.A./B.S.) degree program in the Youth Ministry that requires a total of 125 credits. Admission to the program requires a minimum GPA of 2.0 on a 4.0 scale and submission of official high school transcripts or GED scores.
With regards to coursework, the program covers a wide range of topics such as youth ministry principles, counseling, theology, leadership, and evangelism. Core courses include Old and New Testament, Christian Worldview and Philosophy, and Christian Education, while specialized courses focus on youth ministry, such as Adolescent Development, Youth Ministry Practicum, and Contemporary Issues in Youth Ministry.
Eastern University offers a distinctive program for aspiring youth ministers with their Bachelor of Arts in Youth Ministries. This degree offers a comprehensive combination of biblical studies, theology, and specialized courses in programming skills, discipleship, and youth ministry in urban settings. With these skills, graduates are equipped for a diverse range of career opportunities, including para-church ministries, inner-city ministries, and traditional church settings.
To be admitted to the BA in Youth Ministries program at Eastern University, applicants must provide an official high school transcript, a personal statement, and a letter of recommendation. Finally, students must have a minimum high school GPA of 2.5 on a 4.0 scale.
Ohio Northern University has designed a Bachelor's Degree in Youth Ministry to equip students with the necessary skills to become effective leaders in youth ministry. Students who wish to be admitted to the program need to complete an application and submit official high school transcripts, along with official ACT/SAT scores. The admission criteria require a minimum high school GPA of 2.5 and a minimum ACT composite score of 18 or SAT composite score of 950.
The program curriculum encompasses various topics, including Biblical studies, leadership in youth ministry, spiritual formation, and ministry ethics. Apart from classroom learning, students engage in field experiences to gain practical skills and knowledge. Upon graduation, students are prepared to serve as youth pastors, youth leaders, or pursue further education in seminary or graduate school.
What are some examples of youth ministry jobs?
It is possible for graduates of Youth Ministry Degree programs to pursue a variety of career pathways and opportunities that allow them to use their skills and knowledge to help young people and their communities. Following are some of the most common career paths for graduates of these programs:
Youth Pastor or Minister
Students with Youth Ministry Degrees can work for local churches, parachurch organizations, and other religious institutions as youth pastors or ministers. As part of their role, they help young people navigate the challenges of adolescence by providing spiritual guidance, leadership, and support.
Youth Ministry Director or Coordinator
As a graduate, you may also wish to pursue a role as a youth ministry director or coordinator, overseeing and managing youth ministry programs within a religious or non-profit organization. It may involve developing and leading programs, managing staff and volunteers, and creating resources for youth.
Camp or Retreat Center Director
There is also an option for graduates to work as directors of Christian camps or retreat centers. These positions require overseeing and executing the planning and execution of retreats, managing the staff and volunteers, and also providing spiritual guidance and support for the retreat participants.
Christian School Teacher or Administrator
Those who are interested in pursuing careers in education, for example, may be able to work as teachers or administrators in Christian schools. These jobs can involve teaching courses in teaching theology, ethics, and other aspects of Christian education, along with managing the day-to-day operations of the school as well.
Non-profit Organization Leader
A graduate may also wish to consider working for a non-profit organization that focuses on young people's ministry, such as the United Way, and filling roles as a fundraiser, event planner, or other management capacity within the organization.
Christian Counselor or Social Worker
Graduates may also choose to become Christian counselors or social workers. In this role, they work with young people and families, providing emotional and spiritual support, and guidance. They may also advocate for young people's needs and rights within the community.
Frequently Asked Questions
What are the typical youth ministry salaries?
Based on location, organization size, level of responsibility, and experience, youth ministry salaries can vary greatly. Entry-level youth ministers in smaller churches or community organizations may earn between $25,000 and $40,000.
It is possible to earn between $40,000 and $60,000 in mid-level positions in medium-sized churches, while youth ministers or senior leaders in larger congregations can earn upwards of $70,000, often with additional benefits. Due to economic and cultural factors, salaries can vary in different countries and regions.
Best youth ministry resources?
"Sustainable Youth Ministry: Why Most Youth Ministry Doesn't Last and What Your Church Can Do About It" by Mark DeVries: This book offers insights into creating a lasting and effective youth ministry, addressing common challenges and providing practical strategies for sustainable growth.
Youth Specialties: Resources, training events, and conferences are available through this website. They have articles, curriculums, and guidance on various aspects of youth ministry.
Fuller Youth Institute: Backed by research and practical experience, Fuller Youth Institute provides resources for churches and youth leaders, focusing on issues of faith formation, discipleship, and the spiritual development of young people.
National Network of Youth Ministries: It connects youth workers, offers training opportunities, and provides resources to enhance youth ministry effectiveness.
YM360: Helps youth ministers engage and disciple young people effectively with curriculum, devotions, and training materials.