It's been centuries since ministry took hold, shaping our social, political, and cultural landscapes. Those who serve in this capacity have a unique opportunity to impact the lives of those around them, and it's an act of service, both to God and to others in His name.
There's never been a better time to get a ministry degree than now. You can gain a deeper understanding of the various religious traditions that shape our world by getting a ministry degree, as well as practical skills needed to be a religious leader or educator.
Our guide explains what it takes to get a bachelor's of ministry and what it gives you in terms of curriculum, career prospects, and practical skills. We'll also talk about some of the unique challenges and opportunities you'll face if you want to work in the ministry or education field.
What is a Bachelor of Ministry?
There are specific types of undergraduate degree programs known as Bachelors of Ministry (BMI), which are specifically designed to prepare individuals for various roles within religious and ministry organizations. This program is designed to provide students with a foundational understanding of theology, biblical studies, practical ministry skills, leadership, and other relevant subjects.
How to Choose a Bachelors of Ministry Degree Program?
Choosing the right ministry program for your needs and goals is essential before enrolling in a program. The program you select can have a significant impact on both your academic and professional careers.
Accreditation
You should make sure that the university and program you're researching is accredited. Accreditation ensures that the program adheres to rigorous academic standards, as well as that your degree will be recognized by other institutions.
To ensure the quality of the program, it's a good idea to look for regional or national accreditation from a well-known organization.
Course offerings
Universities offer different courses, so it's important to choose one that aligns with your career goals and interests. Some programs offer a broader range of courses covering multiple religions and ministry practices, while others specialize in a particular religion or denomination. Review the course catalog and syllabus to see if it covers the topics you are interested in.
Faculty and resources
There's a lot that faculty members can do to influence a student's learning experience. You should look at the expertise and experience of the faculty members when choosing a bachelor of ministry program. Additionally, you should look into the resources students have access to, like academic advising, tutoring, and career services.
Flexibility and convenience
Find a program that fits your lifestyle and commitments. If you're taking an asynchronous course, you can complete coursework whenever it's convenient for you, but if you're taking a synchronous class, you'll need to schedule it at a specific time. Think about which option works best for you.
Cost and financial aid
It's important to consider the costs associated with an online/on-site bachelor of ministry or minister degree program.
There's a big difference between institutions and programs when it comes to tuition and fees. With a little bit of research, you can find a program that fits both your budget and your career goals. You can find scholarships, grants, and student loans if you need them.
Reputation and outcomes
The last thing you need to consider is the reputation and outcomes of the program. Look for colleges with high graduation rates and good job opportunities. Check out the program's alumni network to see if it's a good fit for you. Read reviews and testimonials from current and former students.
Bachelor of Ministry Program Requirements
There are several things to keep in mind when applying for a bachelor of ministry degree program. While specific requirements may differ from school to school, here are a few general guidelines:
High School Diploma or GED:
To be considered for a minister degree program, you've got to have a high school diploma.
GPA:
A minimum GPA of 2.0 is usually required for admission to most programs in order to be considered.
Test Scores:
It is also possible that some programs will require you to submit standardized test scores, such as the SAT or ACT.
Personal Statement:
As part of the application process, you may be required to submit a personal statement or essay. This is an opportunity for you to demonstrate your passion for pursuing a ministry degree and to articulate your goals for the program. When you write a well-crafted personal statement, you can demonstrate your commitment and your potential to succeed as a leader in the field of religion or in another related area.
Letters of Recommendation:
Letters of recommendation may be required for admission to a bachelor's degree program or minister degree program indicating your academic potential and abilities. Teachers, counselors, mentors, or other professionals you have worked closely with can fulfill this requirement.
Interview:
Applicants to some ministry programs may be required to attend an interview. The interview can give the admissions committee a better understanding of you as a candidate.
Meeting with a Program Advisor:
Once you have been admitted to a minister program, you usually meet with a program advisor to discuss your academic plan and course schedule. As well as helping you choose courses that align with your interests and career goals, your advisor will make sure you meet program requirements. The program's specific requirements should also be considered. You may have to complete certain courses in high school to qualify for some programs, while others may require prior ministry experience
Other Requirements
In addition to the academic requirements for the bachelor of music degree program, there may also be the following requirements:
Completion of a criminal background check
Evidence of community service or leadership experience
Proof of English language proficiency, for non-native English speakers
What courses will you take in the Bachelor's in Ministry Program?
For those interested in religion, a bachelor's in ministry offers a comprehensive curriculum covering the history, theology, and practices of different religions. Here's a look at the typical course outline of this degree program, including core courses and electives.
Core Courses
Students in a ministry degree program get a comprehensive understanding of religious studies. The core courses are designed to prepare them for a career in ministry or related fields. The curriculum covers a lot of stuff, including:
Religious History and Theology
Students gain insights into various religious traditions and their impact on society by studying religion and theology, which examines the historical and cultural contexts in which they were formed. During this course, we will examine the similarities and differences between religions, highlighting theological and philosophical concepts that underpin each one.
In addition, students may be exposed to differing interpretations and teachings of religious texts and teach ns, and learn how these have evolved over time.
As part of this course, students will learn about the moral and ethical principles that underlie religion. These topics will be discussed, read, and discussed again, so students can develop critical thinking skills that they can use in both their professional and personal lives.
Human rights, social justice, and environmental responsibility are some of the issues arising from these principles, which will be discussed in the course, as will their intersection with religious teachings.
Leadership and Management
Religious leadership is not without its challenges, but this course is meant to equip you with tools and strategies to help you navigate difficult situations within your community respectfully and constructively as a religious leader. For religious leaders to be successful, they must be able to resolve conflicts and mediate disputes effectively.
The purpose of taking this course is to learn how to promote positive change within your community and to inspire others toward shared goals, which will show you how to unlock your potential as a religious leader and help you prepare for a rewarding and impactful career path.
Pastoral Care and Counseling
What does pastoral care and counseling have to do with grief, addiction, or mental health struggles in their community? Anyone interested in a career in ministry or pastoral counseling will benefit from this course because it teaches students how to offer comfort and guidance to those in need.
Understanding the Bible is crucial to being an effective minister. Biblical studies shape preaching, teaching, and counseling within a religious community.
Through studying the Scriptures, students gain insight into complex issues and challenges, enabling them to inspire positive change in their congregations by applying this knowledge to practical aspects of ministry.
Homiletics (the Art of Preaching)
A sermon isn't just about standing up in front of a congregation and preaching – it's about crafting a message that resonates with your audience and inspires them to live their best lives.
No matter how experienced you are or how new you are in ministry, homiletics can help you communicate more effectively. With these honed skills, you can deliver powerful messages that inspire and motivate your congregations towards positive change, ultimately making a lasting impact on their lives.
Elective Courses
The majority of bachelor of ministry degree programs offer elective courses that allow students to specialize in a particular area of religious studies. Some popular elective options include the following.
Among the various aspects of religious leadership, youth ministry plays an important role, as it focuses on the spiritual development and social development of children and teenagers. In order to help young people grow in their faith and navigate the challenges of adolescence, it involves providing guidance, education, counseling, and leadership to them.
An effective youth ministry can take many forms, including Sunday school classes, youth groups, retreats, and other activities designed to engage and connect young people to the church and the wider community.
It is a religious ministry called the social justice ministry that aims to promote justice, equity, and fairness in society through a religious approach. Through its mission, the organization advocates for marginalized and oppressed groups and strives to bring about systemic change in order to address critical issues such as poverty, discrimination, and environmental degradation.
In line with the religious principles and values of the Church, the social justice ministry has set its main objective in order to create a world that is just and equitable.
During the course of Mission and Evangelism, students will be given the opportunity to gain an understanding of the role of religious outreach and evangelism in our society today. In this program, you will be able to learn effective strategies for communicating and engaging with different audiences as well as how to build relationships with people from diverse backgrounds.
Building connections and forming relationships is at the core of the course. Students will learn how to inspire others to embrace their faith and make a positive impact in their communities through outreach and evangelism.
Teaching and learning about religious beliefs and practices. The course covers curriculum development, effective teaching methods, and assessment.
To help religious leaders connect with their congregations and teach and inspire them on a spiritual level, we're giving them the skills and knowledge they need. Using stories from holy texts and ethical and moral issues, it builds lesson plans and teaching strategies that make students better connected to their religions and beliefs.
Best Bachelor's Degree in Ministry Online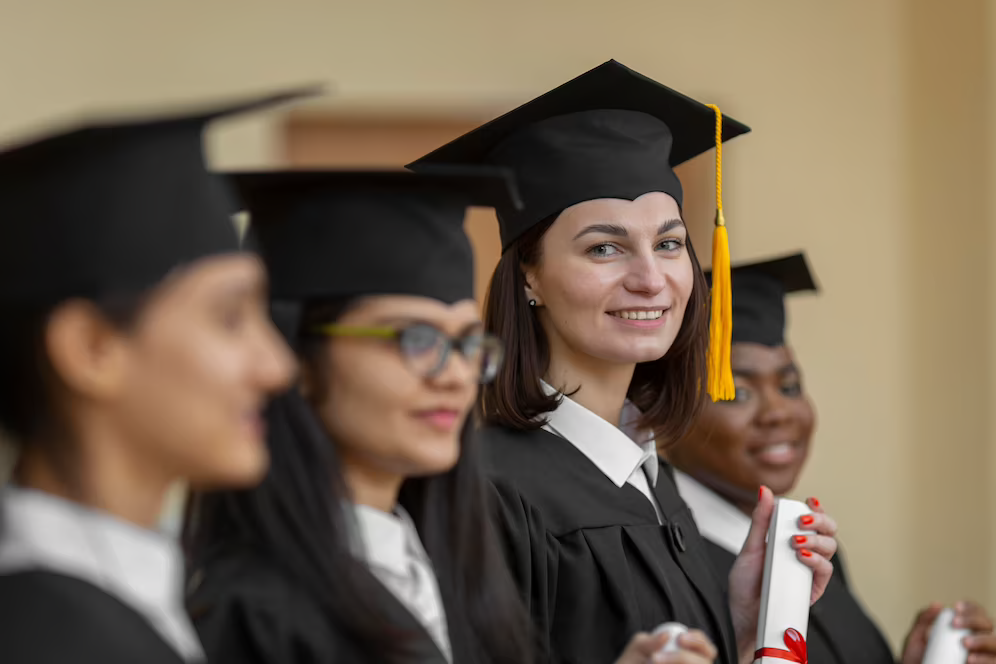 Several reputable universities offer comprehensive programs that prepare students for impactful service in a variety of ministry and leadership roles. The following are a few of the notable ones offering online Bachelor's Degrees in Ministry program:
Bachelor's Degree in Ministry
To be admitted to Tennessee Temple University's Bachelor of Arts in Ministry program, applicants must have a high school diploma or equivalent and a minimum GPA of 2.0. Students can choose from a variety of electives, including Christian doctrine, biblical interpretation, pastoral ministry, and evangelism.
Bachelor of Christian Ministries
This Bachelor of Arts in Christian Ministries online program has 14 courses and 42 semester units. Students learn about Biblical philosophy and how to apply it to local church work through this WASC Senior College and University Commission-accredited program. Students learn about church history, administration, and current issues. Graduates can go into pastoral, youth, or missions ministry.
Admission requires a high school diploma or equivalent, along with a minimum GPA of 2.5.. Students also need to accomplish 122 semester units, including 65 core and 15 elective units, to graduate. Applicants submit transcripts, GED or California High School Proficiency exam scores, writing samples, and a pastor recommendation.
Among the four online ministry degrees at Southwestern College are children and family ministry, general ministry, church leadership, and youth ministry. There are 120-126 credits in the program, with 57 general education credits and 12 electives. Applicants need a minimum GPA of 2.0 and official transcripts. SAGU's located in Texas, and students pay the same per credit rate online.
Aside from biblical studies and theology, this program teaches practical skills. It's accredited by the Association for Biblical Higher Education Commission on Accreditation. As of right now, Southwestern College offers a bachelor's degree in Christian ministry online.
Bethel University offers a Bachelor of Arts in Christian Ministries for students seeking a degree in ministry. In order to gain admission, students are required to hold a high school diploma or its equivalent and possess a minimum GPA of 2.0. The program can be completed in 18-20 months. The program is accredited by the Higher Learning Commission and the Association for Biblical Higher Education.
The Christian ministries major offers 48 hours of coursework in biblical studies and theology, available both in-person and online. And, the good news is, it is absolutely possible to complete the program within 18-20 months.
If you're seeking a program that offers a blend of academic rigor and practical training, the Christian ministry program offered by LeTourneau University can be an excellent choice. You can opt for either a Bachelor of Science or Bachelor of Arts degree, both comprising 122 credits, with the latter offered entirely online for your convenience. Alternatively, the on-campus program requires 120 credits.
The curriculum focuses on biblical and theological studies and is designed to equip you with the skills necessary to engage in effective ministry. You'll have the opportunity to put your knowledge into practice through the Christian Service Assignment and Christian Ministry Internship, allowing you to develop your skills in a real-world setting.
Bachelor's Degree in Pastoral Ministry
Newman University offers a Bachelor's Degree in Pastoral Ministry. To be admitted, applicants need a high school diploma or GED equivalent, official transcripts, and a minimum 2.0 GPA. The curriculum encompasses topics such as creeds and faith, sacramental theology, and church theology, with a focus on pastoral ministry, accounting for 30-40 credit hours.
South Florida Bible College and Theological Seminary offers a Bachelor's Degree in Pastoral Ministry, providing students with the knowledge and skills needed for a successful career in pastoral leadership. The program focuses on biblical studies, theology, and practical ministry skills.
The curriculum consists of 120 credit hours, including general education courses, biblical and theological studies, and pastoral ministry courses which can be completed either on-campus or online.
Lancaster Bible College offers a Bachelor of Arts with Majors in Pastoral Ministry, which prepares students for pastoral leadership in various ministry settings. The admission requirements include submission of high school transcripts or GED scores, a personal statement, and a pastoral reference.
A minimum GPA of 2.0 is required for admission. The program includes courses in theology, biblical studies, church history, and practical ministry skills. Students can also choose from various elective courses to tailor their degree to their specific ministry goals.
Along with mastering skills such as pastoral counseling to support church members, the program involves completing 125 credits, with two tracks available: a Bachelor of Arts in pastoral ministry and biblical studies or a four-plus-one track leading to a master's degree in ministry.
Bachelor of Science in Leadership and Ministry
Grace Bible College offers a Bachelor of Science in Leadership and Ministry for students seeking a career in pastoral or church leadership. Applicants should have a minimum GPA of 2.0 and must submit official transcripts. The program is designed to be completed in four years and requires 120 credit hours.
The ministry core consists of 48 credits and covers topics such as pastoral care, teamwork skills, Biblical counseling, and personal ethics. Students also receive hands-on training through a final capstone course and move through the program in a small cohort. The program takes two years to complete.
Horizon University's bachelor of leadership and ministry program spans across 126 credits. The program prioritizes ministry, leadership, Biblical studies, and theology and requires 36 general education credits. Students also have the opportunity to take 24 credits of open electives to tailor their education to their interests. In addition, the program requires 12 hours of ministry service annually for the first three years, and a practicum in the final year.
Admission to the program requires a high school diploma or GED, completion of an application form, and official transcripts from all previously attended institutions. A minimum GPA of 2.0 is required for admission.
Lee University provides two online ministry degrees, the bachelor of arts and the bachelor of science in ministry leadership. These programs offer a comprehensive education by exploring focus areas in church administration, business, children's and youth ministry, discipleship, counseling, worship music, and pastoral ministry. Each focus area is relevant to ministry responsibilities.
Admission requirements for the program include having three years of post-high school experience before applying. First-time freshman applicants under the age of 25 must submit their high school transcripts or GED scores, along with their ACT or SAT scores. College transcripts are also required for applicants who have taken college credits.
Bachelor of Science in Youth Ministries
Toccoa Falls College provides two online ministry degrees, namely, the bachelor of science in ministry leadership and the bachelor of science in youth ministries. Both programs comprise 126 credit hours that cover general, Bible, theology, and leadership courses. While the ministry leadership major emphasizes leadership and management techniques from a Biblical and secular organizational standpoint, the youth ministries major focuses on youth education, development, and culture.
Applicants can apply by completing an application and submitting their ACT, SAT, or CLT scores, along with a personal testimonial. The college also evaluates applicants' extracurricular activities, community involvement, and spiritual maturity. A minimum GPA of 2.0 is required.
Southwestern Assemblies of God University (SAGU) offers a Bachelor of Arts in Youth and Student Ministries, which prepares students to serve as leaders in youth and student ministries within a variety of church and parachurch settings.
Admission to the program requires a completed application, official high school transcripts, and ACT or SAT scores. The credit hours for these programs range from 120 to 126, with 57 credits of general education courses and 12 credits of electives required for each program.
To apply, prospective students should have a minimum high school or college GPA of 2.0 and submit official transcripts along with their application forms.
What jobs can you get with a bachelor's degree in ministry?
Depending on their interests and skills, graduates can choose from a wide range of career options after earning a bachelor of ministry or minister degree. If you want to work in religious organizations, you could become a pastor for a particular community or coordinate outreach programs.
You can pursue these exciting career paths as a graduate of this degree program:
Pastor
Once a student earned their bachelor's degree in ministry, they could begin their journey towards becoming pastors or spiritual leaders in their respective religious communities. Pastors play a multitude of roles, depending on their religious tradition and the needs of their congregation, but one thing is for sure: they serve as a beacon of hope and inspiration to the community as a whole.
As well as leading religious services, pastors may organize and conduct religious ceremonies, such as weddings, baptisms, and funerals. In addition to organizing food drives or advocating for policies that align with their religious values, pastors may also engage in community outreach and social justice work.
Chaplain
People in hospitals, prisons, and the military receive spiritual support and guidance from dedicated individuals called chaplains. Chaplains guide people from all walks of life through difficult times and find meaning and hope in the face of them as spiritual care providers.
As chaplains, our job is to provide compassionate care and support to those who need it most, whether it's comforting a hospital patient, providing solace to a prisoner, or giving guidance to a military service member.
Through coursework in a minister degree program, students can develop the knowledge and skills necessary to become a chaplain. In particular, courses in pastoral counseling, religious education, and social justice can be particularly relevant to this career path.
Educator
With a ministry degree, individuals can pursue a career in education within religious institutions such as schools and universities. These institutions often require individuals with a strong background in theology or religious studies to teach courses on religion, ethics, and morality.
Individuals can share their passion for their faith and impart knowledge that will shape the lives of their students by teaching religious education.
Missionaries or Relief Workers
With a degree in ministry, you can work for local or international organizations that address poverty, hunger, or humanitarian crises.
Relief workers and missionaries are essential to responding to crises and disasters both at home and abroad. These individuals provide vital aid and support to communities affected by poverty, conflict, and natural disasters, often called "first responders" during crises and disasters. Besides providing immediate relief (food, water, shelter, and medical care), they tirelessly work towards finding sustainable, long-term solutions.
Types of Ministry Degrees (+ Average Salary)
Those who pursue ministry degrees are typically interested in serving in religious or pastoral roles within their faith communities. It offers theology, biblical studies, counseling, leadership, and other courses. Depending on the educational institution, denomination, or religious tradition, ministry degrees may vary. Here are a few common types:
Frequently Asked Questions
How long does it take to get a degree in ministry?
Depending on the degree pursued (Bachelor's, Master's, etc.), the structure of the program (full-time, part-time, online), and the individual's pace of study, a degree in ministry can last up to four years.
What degree do you need to work in college ministry?
If you are interested in college ministry, you should have a Bachelor's degree in Ministry, Theology, Religious Studies, or a similar field. For positions involving teaching, counseling, or leadership within a college or university context, additional qualifications may be required, such as a Master's degree in Divinity, Theology, or ministry-related fields.
How much money can I make with a bachelor's in ministry?
According to factors such as location, job role, experience, and the specific field of ministry, salaries for individuals with Bachelor's degrees in ministry can vary widely. An entry-level position, such as youth ministry or associate pastoral, may earn from $30K to $45,000 a year. As individuals gain experience and take on greater responsibilities, salaries can increase. The average salary of a college or university chaplain is $50,000 to $70,000, while the average salary of a senior pastor or clergy member in a larger church can be upwards of $100,000. For an accurate understanding of earnings, research specific roles and locations.