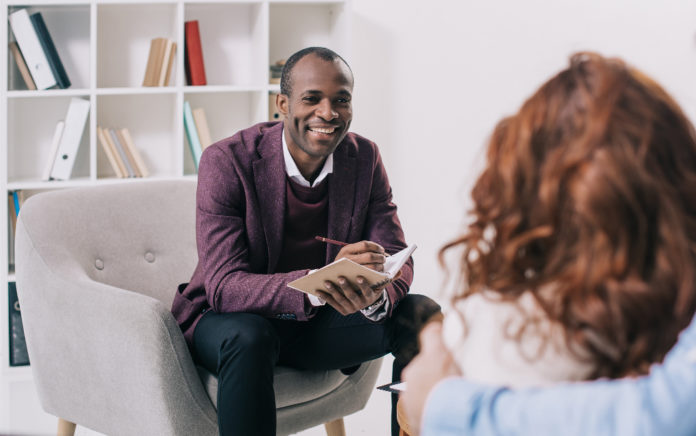 Imagine yourself as a mental health leader with a pastoral background, assisting individuals struggling with mental health issues in your community. You know that you need to continuously develop your skills in order to provide the best care possible, despite your strong sense of purpose and desire to make a difference.
You can take your career to the next level by earning a Doctorate in Pastoral Counseling and Psychology. It can give you the practical, religious-centered ministry skills you need to succeed in this rewarding field with its focus on religious text, mental health counseling, and clinical pastoral education. Take the first step toward a fulfilling career in pastoral counseling and psychology today.
What is Doctorate Pastoral Counseling?
Doctorate in Pastoral Counseling combines principles of pastoral care, counseling psychology, and spiritual guidance into an advanced academic and professional degree. Upon completing this terminal degree, individuals will be prepared to assume leadership roles that integrate psychological insight, pastoral wisdom, and spiritual support in order to deal with complex emotional, mental, and spiritual issues in a religious or clinical setting.
Admission Requirements for Ph.D. in Pastoral Counseling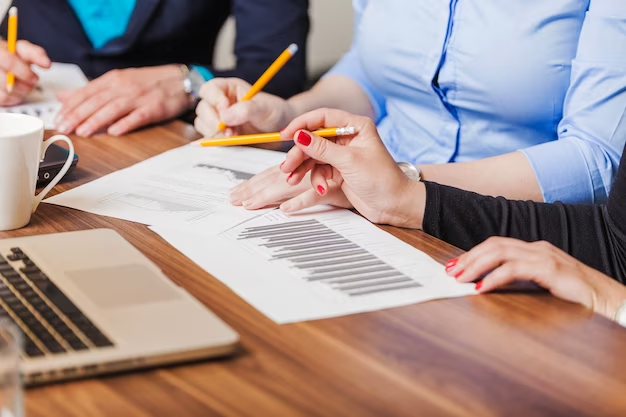 The accomplishment of earning a Doctorate in Pastoral Counseling requires devotion, loyalty, and a rigorous academic background. As a result, students are able to improve their skills and abilities in the field, thereby opening doors to a fulfilling career in counseling. For more details on admission requirements for a Ph.D. in Pastoral Counseling, see below.
Educational Requirements
An accredited master's degree in a related field, such as counseling, psychology, or theology, is typically required to apply to a Ph.D. program in Pastoral Counseling. Before applying, some programs may require applicants to have completed specific courses, such as pastoral counseling or ethics.
Work Experience
Applicants must also possess relevant counseling work experience in addition to meeting the educational prerequisites. Doctoral programs require students to have three years of experience as professional counselors, specifically in pastoral counseling settings that incorporate spiritual beliefs and religious beliefs into counseling sessions.
GRE/GMAT Scores
The Graduate Record Examination (GRE) or Graduate Management Admission Test (GMAT) is usually required for admission to doctoral programs in pastoral counseling. The students' verbal, quantitative, and analytical reasoning skills are assessed on these standardized tests.
It is important to note that each doctoral program has a different minimum score requirement for acceptance.
Letters of Recommendation
During the application process for a Doctorate in Pastoral Counseling program, it is crucial to submit letters of recommendation. Candidates usually have to provide letters of recommendation from academic or professional sources that vouch for their ability to succeed in a doctoral program as part of the application process.
A letter of recommendation should come from someone who knows the applicant well and can provide insight into their academic ability, work ethic, and character.
Personal Statement
The personal statement is an opportunity for aspiring candidates to articulate how they envision a Ph.D. in Pastoral Counseling aligning with their goals and how they envision the program aligning with them. Furthermore, it serves as a platform for applicants to showcase their skills and experiences that make them a compelling candidate.
It is imperative that the applicant's personal statement show their unwavering commitment to the field of pastoral counseling in order for it to be effective.
Coursework and Areas of Emphasis in Ph.D. in Pastoral Counseling Program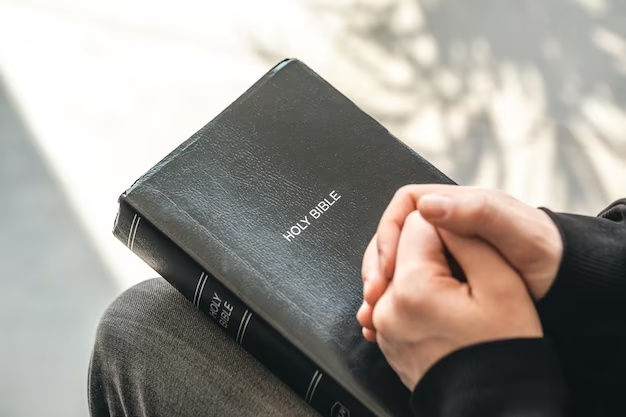 When pursuing a Ph.D. in Pastoral Counseling, students will take a set of core courses, along with the opportunity to specialize in a particular area of pastoral counseling. In this section, we will discuss the core courses and specializations available in Ph.D. in Pastoral Counseling programs and the importance of specialization in this field.
Core Courses
Graduate programs in pastoral counseling provide students with an in-depth understanding of the principles and practices of pastoral counseling. Courses in these programs cover a variety of topics, including:
Counseling Theories and Techniques
Assessment and Diagnosis
Group Counseling
Family Counseling
Marriage Counseling
Crisis Intervention
Psychopathology
Ethics and Legal Issues in Counseling
Research Methods
Spiritual Integration in Counseling
Elective courses
Students can tailor their studies within the field of pastoral counseling to meet their specific interests and career goals by taking elective courses. In these courses, students can explore research interests or specialize in specific areas. Elective courses in a Ph.D. in Pastoral Counseling program might cover a wide range of subjects, such as:
Advanced Marriage and Family Therapy
Counseling and Spirituality
Trauma and Crisis Counseling
Substance Abuse Counseling
Group Therapy and Dynamics
Cultural Competency in Counseling
Specializations Offered in Pastoral Counseling Ph.D. Programs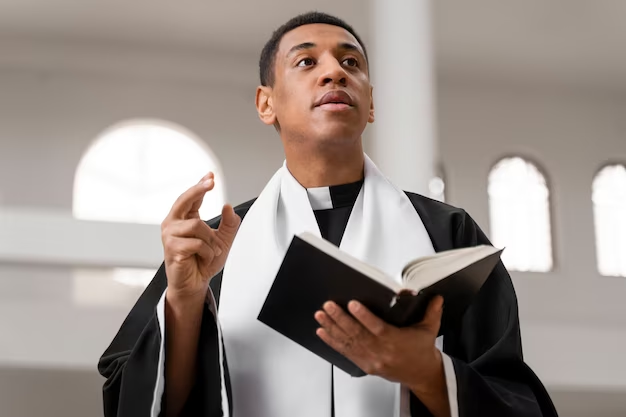 Those who obtain a doctorate in pastoral counseling have the option of specializing. In doctorate in pastoral counseling programs, students are given the opportunity to choose from a variety of specializations that prepare them for specific careers in pastoral counseling.
Addiction Counseling
Marriage and Family Therapy
Grief Counseling
Trauma Counseling
Crisis and Disaster Counseling
Pastoral Counseling and Spiritual Care
Child and Adolescent Counseling
Counseling and Social Change
Counseling Supervision and Education
A minimum of 600 counseling sessions will be required to complete the program requirements, including those at schools, mental health centers, and hospices. You will be able to counsel individuals, couples, and groups on various issues, including but not limited to chemical dependency, marriage, and aging, during these sessions.
Best Doctorate/Ph.D. in Pastoral Counseling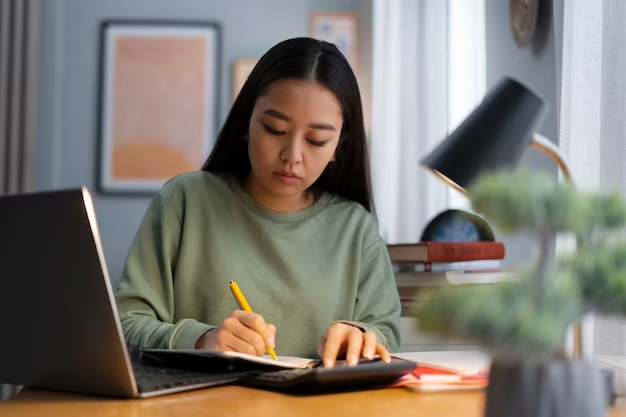 Many institutions and universities offer comprehensive and rigorous Ph.D. programs in Pastoral Counseling in the United States. Whether you prefer an on-campus or an online program, there are options available to meet your academic and professional goals.
The following are some of the top institutions and universities that offer pastoral counseling Ph.D. programs.
Doctor of Ministry in Pastoral Care and Counseling
A student has the opportunity to enroll in a program offered by Gardner-Webb University that focuses on Pastoral Care and Counseling, with an emphasis on Youth Ministry, as part of its curriculum. By completing this program, students will be able to gain the knowledge and skills they need to provide compassionate support and guidance to youth and their families.
In order for one to earn a doctorate of ministry in pastoral care and counseling, students must attend five intensive seminars over a period of 30 hours. A total of 18 credit hours are awarded for these seminars, which typically run for one to ten days. Additionally, a ministry project and supervision are also included in this program.
Upon completion of this program, students can gain practical skills and knowledge related to pastoral counseling, which can help them prepare for a variety of career paths. Graduates may be able to find employment as pastoral counselors, professors, researchers, or leaders within faith-based organizations.
As part of the D.Min. in Pastoral Counseling program, which is entirely online and consists of 30 credit hours of coursework, participants will be able to develop advanced skills in these areas. It is designed for individuals currently serving in pastoral or counseling ministry that wish to gain advanced skills in these areas.
Liberty University offers a D.Min. program in Pastoral Counseling through its fully online program, so that students from around the world can take advantage of this program, regardless of where they reside in the world. Those interested in earning an advanced degree in pastoral counseling can do so without the need for uprooting their lives or putting their careers on hold if they choose to do so through this online option.
With the completion of this program, students will be equipped with advanced skills and knowledge in pastoral care and counseling, which will enable them to excel in their professional careers as a result of this program.
Doctor of Philosophy in Pastoral Theology, Personality and Culture
Students who graduate from Garrett University's PhD program in Pastoral Theology, Personality, and Culture are prepared for careers as scholars, researchers, and leaders in pastoral care and are prepared to become pastoral theologians, researchers, and educators.
This program consists of a minimum of 40 credit hours of coursework and includes a dissertation, as well as coursework on theology, psychology, research methods, data analysis, and academic writing. Graduates may be hired as professors, researchers, or leaders in faith-based organizations.
For admission into the Ph.D. program, you must submit a completed application, official transcripts, a minimum 3.0 GPA, references, a personal statement, and a writing sample in addition to a completed application. It is important to note that Garrett University is accredited by the Higher Learning Commission and Association of Theological Schools, which ensures the program meets the highest standards of academic excellence and rigor.
Doctor of Clinical Pastoral Counseling
Students who are interested in a career in counseling within a faith-based context can enroll in Washington University of Virginia's Doctor of Clinical Pastoral Counseling (DCPC) program. In addition to advanced theories and clinical skills in counseling, doctoral students receive the knowledge necessary to conduct scholarly research through the program curriculum.
Admission requirements for the DCPC program at Washington University of Virginia include a completed application, official transcripts from all previous academic institutions attended, and a minimum GPA of 3.0 on a 4.0 scale.
To obtain a DCPC degree, students must complete a minimum of 42 semester credits beyond a master's degree, an 8-semester credit internship, a candidacy examination, and a quantitative or qualitative dissertation.
Doctor of Philosophy Christian Counseling
With its Ph.D. program in Christian Counseling, Southeastern Baptist Theological Seminary offers advanced scholarship and practical competence in biblical counseling to counselors, pastors, and educators. Through the program's modified residency format, students will gain exposure to contemporary developments in Christian counseling and selected psychotherapies while maintaining their current vocational context.
To be considered for admission to the Ph.D. program, applicants must possess a minimum GPA of 3.0 on a 4.0 scale, submit official transcripts from previous academic institutions, submit references, and submit a personal statement that demonstrates their research and writing abilities. Southeastern Baptist Theological Seminary offers a program in Christian Counseling.
Students in this program take courses on foundational topics such as biblical psychology, counseling theories, and research methods, as well as courses that focus on the intersection of theology and counseling.
Doctor Theology in Pastoral Counseling
The Th.D. program in Pastoral Counseling at Emory University provides students with advanced training and expertise in pastoral care and counseling. Admission requirements include a master's degree in a related field and a GPA of 3.0 on a 4.0 scale from an accredited institution.
Official transcripts, a resume, a statement of purpose, and three letters of recommendation are required of prospective students. In addition to core seminars, electives, pastoral counseling practicums, and examinations, the program offers a comprehensive 50-credit hour program.
Personality theory, theological anthropology, pastoral theology, psychotherapy, and multicultural competence are among the core seminars covered. The elective courses, on the other hand, allow students to specialize in a variety of pastoral counseling topics, including addiction, grief, and trauma. Students participate in pastoral counseling practicums to put their learning into practice and prepare them for real-life situations.
Job Opportunities for Doctorate/Ph.D. in Pastoral Counseling Graduates
Several career paths are available to graduates with a Doctorate in Pastoral Counseling degree, including the following careers that can use their skills and knowledge to make a positive difference in the lives of others.
Religious Institutions
Many pastoral counselors work within religious organizations such as churches, synagogues, mosques, and temples. They provide counseling services to congregants, addressing a wide range of emotional and spiritual concerns.
Pastoral Counselor or Therapist: Many religious organizations and institutions employ pastoral counselors to provide spiritual and emotional support to individuals and families facing various challenges. Pastoral counselors integrate psychological and spiritual insights to guide people through difficult times.
Private Practice: Some individuals with a Ph.D. in Pastoral Counseling choose to establish their own private counseling practice, providing one-on-one therapy to clients seeking a combination of spiritual and psychological support.
Pastoral Counseling in Healthcare Settings
Doctoral graduates with a degree in Pastoral Counseling may work in healthcare settings, providing counseling and spiritual care to patients and their families.
Clinical Supervisor: Graduates with a Ph.D. in Pastoral Counseling might become clinical supervisors who oversee and guide other counselors, helping them develop their skills and ensuring they provide effective and ethical care to clients.
Consultant: Organizations, religious institutions, or mental health agencies might seek out your expertise to consult on matters related to pastoral counseling, spiritual care, and mental health.
Pastoral Counseling in Academic Settings
Alternatively, graduates can opt for careers in academia, where they will teach pastoral counseling courses and conduct research in the field, working at universities or research organizations. This option provides them with the opportunity to help shape the future of pastoral counseling and educate the next generation of pastoral counselors.
Professor or Educator: With a doctorate, you could pursue a career in academia, teaching pastoral counseling or related subjects at colleges, universities, or seminaries. This role would involve educating future counselors and therapists.
Researcher: A Ph.D. holder can contribute to the field by conducting research on the intersection of spirituality and mental health. This could involve studying the efficacy of various counseling approaches within a spiritual context or exploring the impact of religious beliefs on mental well-being.
Frequently Asked Questions
What is the difference between doctorate in pastoral counseling vs doctorate in pastoral ministry?
The Doctorate in Pastoral Counseling emphasizes advanced training in integrating psychological principles with spiritual and religious perspectives so that counselors can provide spiritual and religious counseling within a pastoral context, preparing graduates for a career as a licensed pastoral counselor or mental health professional who emphasizes both psychological and spiritual wellbeing.
On the other hand, a Doctorate in Pastoral Ministry emphasizes broader leadership within religious organizations, focusing on theology, biblical studies, spiritual formation, preaching, church administration, and pastoral leadership, preparing individuals for roles in congregations and organizations as clergy, ministers, educators, and leaders.
What does PHD mean in counseling?
Ph.D. stands for "Doctor of Philosophy." A Ph.D. in counseling aims to provide advanced training in academics and research in the field of counseling at the doctoral level. Individuals seeking this type of degree are usually interested in contributing to research, scholarship, and academia in the field.
How much does it cost to pursue a Ph.D. in Pastoral Counseling
It is possible to spend $500 to $1500 per credit hour pursuing a Ph.D. in Pastoral Counseling, depending on the institution and the duration of the program. It depends on the length of the program and the institution's fees whether a Ph.D. program in pastoral counseling costs $20,000 to $100,000 or more.
Other costs include textbooks, technology fees, residency requirements, and on-campus fees. Financial aid, scholarships, and grants may be offered by some institutions to help offset tuition costs. Choosing a Ph.D. in Pastoral Counseling requires researching and comparing costs.
How long does it take to get a Ph.D. in pastoral counseling?
The time it takes to complete a Ph.D. in Pastoral Counseling can vary based on several factors, including the program structure, the student's prior education and experience, and the pace at which they progress through their coursework and dissertation. A Ph.D. program in pastoral counseling typically lasts three to seven years on average.