The highest degree in divinity is typically a Doctor of Divinity (D.D. or D.Div.), which is an advanced academic or honorary degree in theology and religious studies. It is often considered the terminal degree in this field.
As the highest doctorate conferred by universities in the United Kingdom, it is reserved for exceptional religious scholars. In the United States, the doctorate is typically called the D.D. The honorary degree is awarded by churches, seminaries, or universities for significant ministry contributions.
Doctors of Divinity hold a high regard in the field of divinity and are often associated with individuals who are licensed by universities to teach Christian theology. We'll cover everything you need to know about doctor of divinity programs, including their structure, requirements, career options, and accreditation, in this guide. We hope you find this guide to be an invaluable resource, whether you are just beginning to research programs or you are well on your way to choosing the right program.
What is the Doctor of Divinity?
An individual who has made significant contributions to the ministry field may receive the prestigious Doctor of Divinity degree, abbreviated as D.D. or D.Div. The Doctor of Divinity is a distinguished academic or honorary degree primarily centered on theology and religious studies. This advanced degree is frequently pursued by individuals who seek specialized knowledge in matters of faith, often after successfully earning bachelor's and master's degrees in related fields.
Individuals do not need to submit applications for a Doctor of Divinity (D.D.) degree, as it is an honorary distinction solely rooted in their religious accomplishments. Unlike traditional academic degrees that require coursework and research, the D.Div degree lacks the conventional admission prerequisites. Instead, it stands as a prestigious accolade honoring one's outstanding achievements in religion. If you are a member of the clergy and have made substantial contributions to your religious community, you could qualify for a D.D. degree.
What is the Difference Between Doctor of Theology and Doctor of Divinity?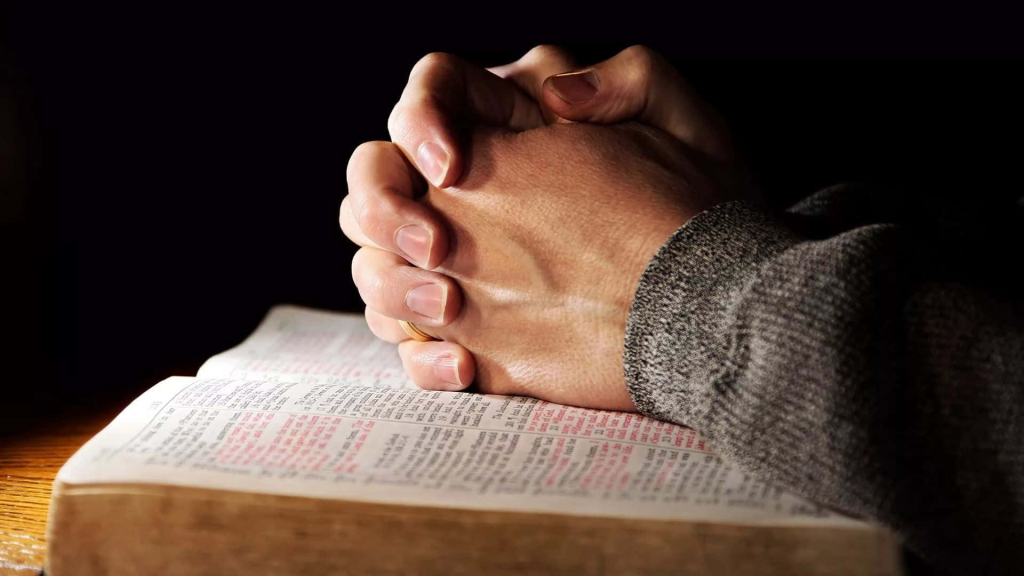 The terms "Doctor of Theology" (Th.D.) and "Doctor of Divinity" (D.D. or D.Div.) are both advanced academic degrees in the area of theology and religious studies, but their focus, purpose, and institutions or traditions may differ. In general, these two differ in the following ways:
| | | |
| --- | --- | --- |
| | Doctor of Theology (Th.D.) | Doctor of Divinity (D.D. or D.Div.) |
| Academic Emphasis | It is generally a research-oriented academic degree focused on in-depth studies in theology and scholarly research. Individuals who are interested in advanced academic research, publishing scholarly works, and contributing to the academic discourse in theology often pursue it. | Unlike the Master of Divinity, the Doctor of Divinity is a more flexible degree that often includes a range of theological topics and may be pursued by individuals in various religious traditions. |
| Purpose | The primary purpose of a Th.D. is to prepare individuals for careers in theological research, teaching, or academic leadership. It is less commonly awarded as an honorary degree. | In some cases, the D.D. may be awarded as an honorary degree, recognizing an individual's significant contributions to their faith community or society. In other cases, it can be a terminal academic degree for advanced study in theology and related fields. |
| Academic Careers | Many recent graduates of Th.D. programs pursue careers in academia, becoming professors, researchers, and scholars at universities, seminaries, and research institutions. | Many graduates of D.Div. programs pursue careers as senior pastors, chaplains, counselors, religious leaders, or serve in various ministries and organizations. |
Important Considerations
As a matter of fact, the distinction between D.D. and Th.D. can vary according to the institution, the tradition, and the region. In some cases, the terms may be interchangeable or might have slightly different meanings. Ensure that the program's curriculum, faculty expertise, and intended outcomes align with your academic and career goals before enrolling in a doctoral program.
It is ultimately up to you to decide whether you wish to pursue a Doctor of Divinity or a Doctor of Theology depending on your interests, career goals, and the particular focus of the program.
Types of Doctor of Divinity Degrees
There are a variety of Doctor of Divinity degrees available to serve the diverse needs of religious studies students and professionals. Individuals seeking to advance their knowledge and expertise in this field can take advantage of the unique benefits and opportunities offered by each type of degree.
Researchers who demonstrated exceptional expertise in theology, ministry, and related fields were granted the degree historically. Currently, different institutions offer a variety of Doctor of Divinity degrees. Below are a few of the more common types:
Honorary Doctor of Divinity
It is an honorary title bestowed upon individuals who have demonstrated exceptional service to their communities or have made significant contributions to the field of religious studies. As opposed to a traditional Doctor of Divinity degree, which requires extensive academic study and research, an Honorary Doctor of Divinity is typically awarded as an acknowledgement of one's achievements.
Professional Doctor of Divinity
Unlike a traditional Doctor of Divinity degree that emphasizes research, the Professional Doctor of Divinity emphasizes practical applications and hands-on experience. For religious leaders who wish to improve their leadership and service to communities, this degree is ideal.
Typical courses included in a Professional Doctor of Divinity program include pastoral counseling, preaching, leadership, and spiritual formation. It is possible for students to gain practical experience through internships and fieldwork, where they can put their knowledge and skills to use. As a result of the combination of academic knowledge and experiential training, graduates are fully prepared to make a positive impact on their religious communities.
Doctor of Ministry
D.Min., or Doctor of Ministry, is a professional doctoral degree concentrating on advanced study and practical application of ministry skills. Unlike other doctoral degrees in ministry, this program is designed for people who are currently involved in active ministry and looking to enhance their knowledge and skills.
A unique aspect of the D.Min. program is its focus on practical ministry projects and applied research. Each student completes a major project that addresses a specific issue or need.
For individuals interested in religious studies, a Doctor of Divinity (D.D. or D.Div.) degree can open up a variety of career options. The skills and knowledge you will gain from a D.Div degree can help you excel in a variety of careers, such as ministry, chaplaincy, teaching and research, counseling, or social work.
Doctor of Divinity Courses
A Doctor of Divinity program (D.D. or D.Div.) can offer courses in a wide range of theological and religious studies fields. The specific courses offered can vary depending on the institution, program focus, and denomination. Here are some examples of what you might encounter in a Doctor of Divinity program:
Advanced Biblical Hermeneutics:

A study of advanced methods of interpreting and understanding religious texts using biblical hermeneutics. Students examine historical, cultural, literary, and theological contexts.

Systematic Theology and Doctrinal Studies:

Throughout this course, students engage in advanced theological concepts, exploring the systematic formulation of religious doctrines. Topics may include the doctrine of God, Christology, soteriology, pneumatology, and eschatology.

Ethical Theories and Applied Ethics:

Practical ethical applications in areas such as social justice and bioethics might also be discussed, as well as various ethical theories and frameworks within religious traditions.

Historical Theology and Church History:

In this course, students analyze key figures, movements, and doctrinal developments that have shaped the course of Christianity throughout history.

Comparative Religion and Interfaith Dialogue:

Students engage in interfaith dialogue to foster understanding and cooperation among diverse religious traditions while exploring different world religions.

Contemporary Theological Issues:

There will be a critical examination of topics such as religion and science, secularism, globalization, and religious pluralism in this course.

Pastoral Leadership and Counseling:

With a focus on pastoral ministry, this course offers students leadership skills, pastoral care techniques, and counseling strategies, preparing them to provide spiritual guidance, support, and counseling to individuals and communities.

Advanced Homiletics and Preaching:

By focusing on rhetorical strategies, sermon structure, and theological integration, students develop advanced techniques for effective sermon preparation and delivery.

Mystical Theology and Spirituality:

The course explores mystical experiences, contemplative practices, and the inner dimensions of spirituality within religious traditions. Students investigate the writings of mystics and learn how to apply spiritual practices.

Research Methodology in Theology:

Research methods and tools specific to theological and religious studies are taught in this course. Students learn how to design and conduct academic research, analyze data, and contribute to scholarly discourse.

Dissertation Seminar and Writing:

A course designed to provide students with a foundation for working on their doctoral dissertations. It covers research design, literature reviews, methodology, and writing and presenting your research.
Doctor of Divinity (D.D. of D.Div) Online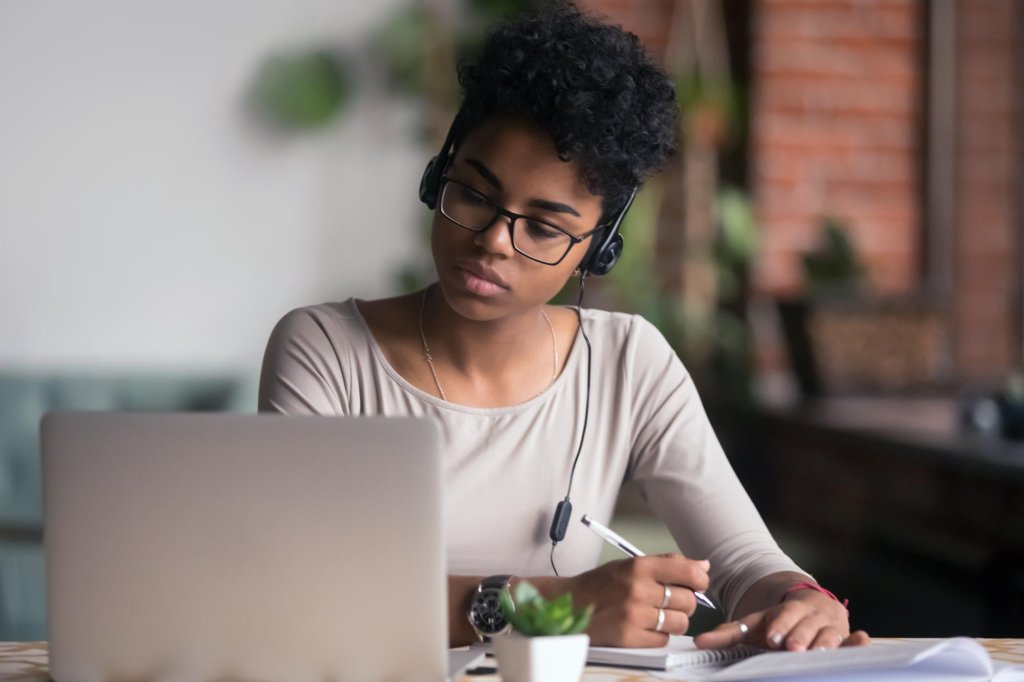 I have compiled a list of a few institutions that have been known to offer online Doctor of Divinity programs or related doctoral programs in theology or ministry that may be of interest to you:
As of today, Boston University offers a Doctor of Divinity (D.Div) degree that can be completed within three years of entry. A low-residency format has been adopted for the program, allowing students to balance their work and personal responsibilities while pursuing an advanced degree in ministry by combining online learning with intensive on-campus classes.
It is necessary to hold a master's degree or equivalent in order to apply, as well as to have at least three years of full-time ministry experience after earning the master's degree, as well as to have a minimum GPA of 3.0 and to have official transcripts as well. All students are expected to finish the coursework within a maximum of five years for part-time students, while full-time students are expected to finish their coursework within three years for all students.
Students and faculty members can interact with their fellow students and faculty members in real-time through the online component of the program. Students are required to complete a Directed Study Project during their last year of the program, which allows them to put their knowledge and skills to use in a practical environment.
There are two specialized tracks offered in the Doctor of Divinity program at George Fox University: Leadership and Spiritual Formation and Semiotics, Church, and Culture. In order to make this program convenient and flexible for students with busy schedules, it combines online coursework with some face-to-face activities.
As part of the application process, applicants must hold a master's degree in divinity, theology, or ministry from an accredited institution, have a minimum GPA of 3.0, have three years of ministry experience, and possess a master's degree in divinity, theology, or ministry. Transcripts, a statement of purpose, two letters of recommendation, and a writing sample are also required.
Throughout the program, students will be taught theology and leadership skills in an attempt to enhance their knowledge of theology. In addition to covering topics such as pastoral care, preaching, spiritual formation, and biblical studies, the students will also be required to complete a project that addresses a real-world ministry need or problem as part of the program.
It has recently been announced that Liberty University is now offering a fully online Doctor of Divinity program, with courses spanning eight weeks. The program is accredited by the Commission on Accreditation of the Association of Theological Schools, and it can be completed in two years on average.
There are other universities that may require applicants to have a Master of Divinity degree at the time of admission. Liberty University does not have this requirement. However, Liberty University does offer an online Master of Divinity degree program for those who are interested in pursuing it.
The curriculum for the Doctor of Divinity program at Liberty University includes courses in advanced biblical interpretation, pastoral counseling, leadership, and ministry apologetics. Students in the program will also complete a ministry-based research project under the guidance of faculty mentors.
Featuring a blended curriculum, the Doctor of Divinity degree at Oral Roberts University consists of 50% of the classes being conducted online and the other half being taught face to face. Working professionals can take advantage of the program without disrupting their work commitments, as it is designed to cater to their needs.
The program offers two specialized tracks in order to meet the individual needs of its students and respond to their unique interests: Church Ministries and Leadership and Pastoral Care and Chaplaincy.
There are 33 credit hours in the DMin program at ORU, which can be completed in as little as two years. The coursework covers a variety of subjects, including biblical studies, theology, leadership, and practical ministry skills. In addition to this, students are offered the opportunity to take part in a series of specialized tracks, like the Spirit-Empowered Ministry track, which focuses on the role of the Holy Spirit in ministry.
Students who wish to improve their skills and knowledge of ministry through advanced coursework and practical application may enroll in the Doctor of Divinity (DMin) program offered by Oral Roberts University. In order to ensure quality and rigor for the program, it has been accredited by the Association of Theological Schools (ATS) and the Higher Learning Commission.
Meanwhile, Trinity International University offers a four-year Doctor of Divinity program focusing on academic excellence, research, and a commitment to the Gospel. According to the program, both the United States and Korea are available for on-campus elements of the program. The program is based on a hybrid learning model. In order to apply for the program, applicants must hold a Master of Divinity or a related degree and have been involved in full-time ministry for at least three years.
What Does a Doctor of Divinity Do?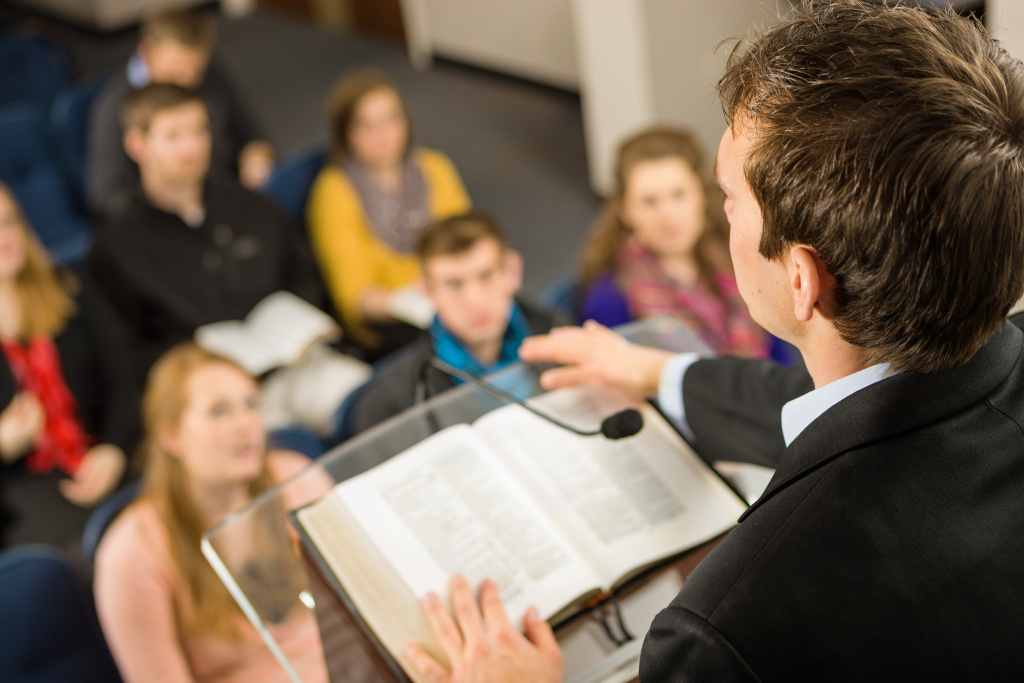 Depending on the context, denomination, and specialization of the individual, their specific roles and responsibilities can vary widely. Here are some possible areas of focus and responsibilities:
Teaching and Research
Many individuals with a Doctor of Divinity degree work in academia as professors, researchers, or scholars. They might teach courses in theology, ethics, religious studies, or related subjects at universities, seminaries, or religious institutions. They could also engage in original research, publish articles or books, and contribute to the advancement of religious and theological knowledge.
Pastoral Leadership
In certain religious traditions, a Doctor of Divinity may hold a leadership position within a religious community. This could involve serving as a senior pastor, bishop, or other high-ranking clergy member. Their advanced theological education can help them provide deep insights into religious teachings, guide congregational members, and offer spiritual counsel.
Counseling and Spiritual Guidance
In some cases, individuals with a Doctor of Divinity degree choose to work as counselors or spiritual directors, providing guidance and support to individuals seeking to navigate religious and spiritual matters, life challenges, as well as ethical dilemmas in their lives.
Interfaith Dialogue
Having a Doctor of Divinity degree can enable a person to be part of interfaith dialogues and community building efforts, contributing to dialogues on matters of faith, ethics, philosophy, which, in turn can foster understanding and cooperation between people of different religious backgrounds.
Writing and Publishing
It is common for holders of a Doctor of Divinity degree to write books, articles, and other publications on topics related to theology, spirituality, ethics, and religious studies. Their expertise provides them with the ability to provide informed perspectives on complex religious topics.
Chaplaincy
In some cases, individuals with a Doctor of Divinity degree serve as chaplains in a variety of settings, including hospitals, military organizations, correctional facilities, and universities, and they are responsible for providing spiritual and emotional support to individuals in times of need or crisis.
Lecturing and Public Speaking
A Doctor of Divinity might be invited to give lectures, sermons, or presentations at conferences, workshops, and religious gatherings. Their advanced knowledge and communication skills make them effective speakers on matters of faith and spirituality.
Social and Ethical Advocacy
Those with a Doctor of Divinity degree may engage in social activism and advocacy work, addressing issues related to social justice, ethics, and human rights from a religious or theological perspective.
Benefits of Pursuing a Doctor of Divinity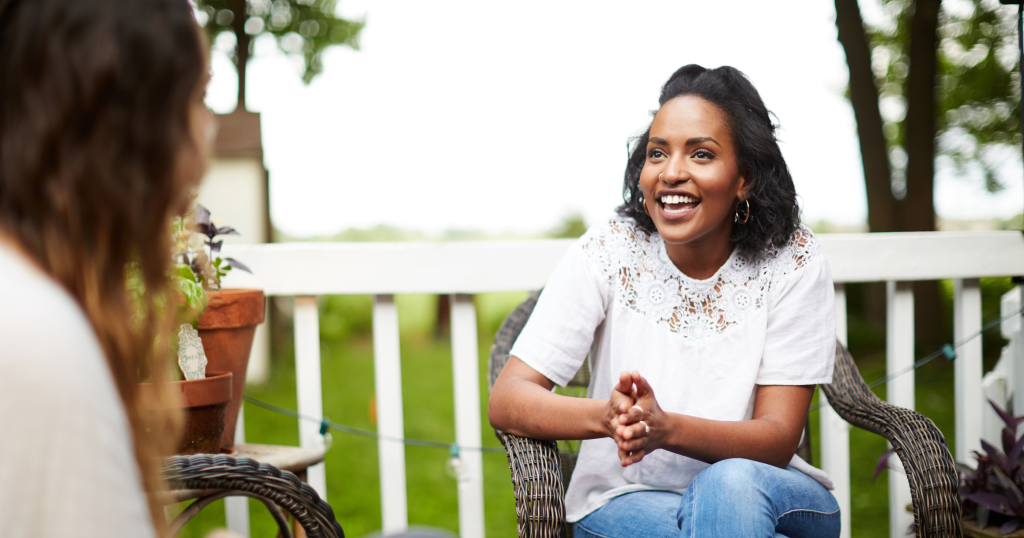 If you are considering pursuing a career in religious ministry or scholarship, you may wonder if pursuing a Doctor of Divinity (D.D.) degree is worth the investment in time and resources. A doctoral degree has many potential benefits, which we will explore in this article.
Expanded Career Opportunities
It is possible to expand your career opportunities by earning a D.D. degree. If you hold a doctorate in divinity, you may be more competitive in positions such as academic positions at universities and seminaries, as well as leadership roles in religious organizations.
Increased Expertise and Knowledge
It takes considerable research and study in the field of divinity to earn a D.D. degree. This rigorous academic pursuit will provide you with greater insights into religious history, theology, and philosophy. With this enhanced knowledge, you will be able to enhance both your personal and professional life, as well as give you the tools to contribute to your community more effectively.
Prestige and Recognition
D.D.s are prestigious degrees that recognize the accomplishments of religious scholars and practitioners. You can use this degree to establish credibility and authority as a religious leader or scholar, and it can confer a certain level of prestige and recognition within the religious community.
Personal and Spiritual Growth
Pursuing a D.D. degree can be a transformative experience that promotes personal and spiritual growth. The in-depth study and research required for this degree can deepen your relationship with your faith, and provide opportunities for personal reflection and growth.
Networking Opportunities
While pursuing a D.D. degree, you'll have the chance to meet other religious leaders, scholars, and thought leaders – expanding your professional network and creating opportunities for mentoring and collaboration.
Professional Requirements for Doctor of Divinity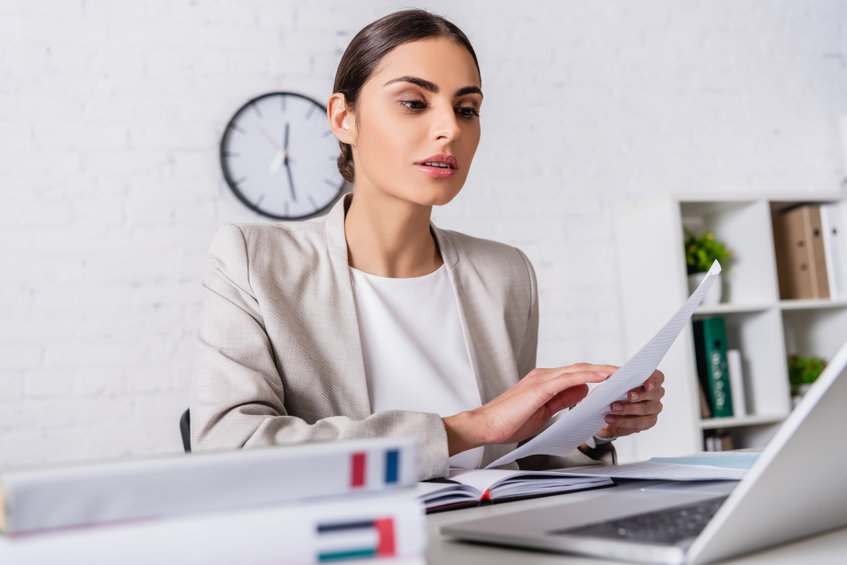 In order to get into a doctorate in divinity, you have to be a religious leader or pastor. If you're interested in studying for a Doctor of Divinity degree, make sure you meet all the admission requirements.
Ordination or licensure as a religious leader
Admission to a Doctor of Divinity program usually requires ordination or licensure as a religious leader. If you're ordained or licensed as a religious leader, you need to be recognized by your religious community or organization. It depends on the religious tradition or organization, but usually involves:
Theological education programs or other training programs provided by religious organizations are often necessary for people aspiring to be religious leaders.
It's important to demonstrate a deep understanding of the religious tradition if you want to be recognized as a religious leader. Depending on the religious organization, you may need to know religious texts or practices, and you might need to pass exams.
It's important to get recognition from the religious organization before you can be a religious leader. Usually that means you get a ceremony or other formal recognition. To get this recognition, one must complete a formal training program and demonstrate a deep understanding of the religious tradition, which may involve passing exams or demonstrating proficiency in religious texts or practices.
Having ordination or licensure as a religious leader demonstrates your commitment and dedication to your religious community, as well as your knowledge and expertise in religious practices and traditions.
Have experience in religious leadership
A majority of Doctor of Divinity programs in addition to requiring candidates to have either ordination or licensure, also require applicants to have work experience in religious leadership roles, including pastor, priest, minister, or other leadership roles within a religious community as part of their application.
It is often necessary for those who wish to become religious leaders to complete a formal training program, which may consist of a theological education program or other training programs arranged by the religious organization in which they wish to work.
Some Doctor of Divinity programs may still accept you even if you do not have formal experience in religious leadership, as long as you can demonstrate your commitment to religious leadership and your ability to contribute to the field in another way, even if you don't have formal experience in religious leadership. As an example, you may be able to demonstrate that you have worked in the field of religious education, counseling, or some similar occupation.
As an applicant for a Doctor of Divinity program, it is a valuable asset to have experience in religious leadership. In this regard, you are demonstrating your practical knowledge, expertise, and capability in the field, as well as your ability to apply religious practices and concepts in a meaningful manner.
What Can You Do with a Doctorate in Divinity?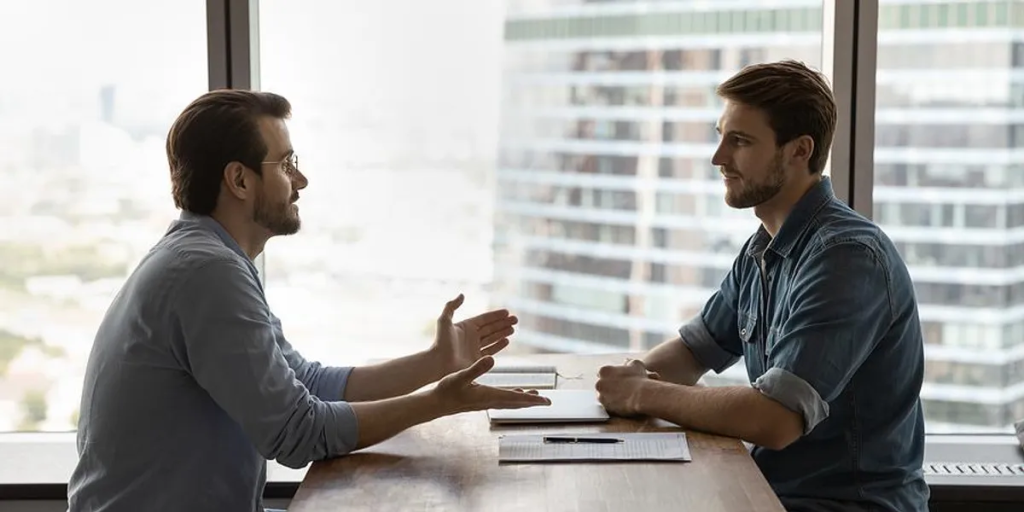 Chaplaincy
Chaplaincy involves providing spiritual and emotional support to people in various settings, including hospitals, prisons, and the military. Some common chaplaincy roles are:
Healthcare Chaplain: Being a healthcare chaplain involves providing spiritual and emotional support to patients and their families in healthcare settings, such as hospitals or hospices. Your role may involve facilitating religious practices, offering prayer or spiritual readings, and providing grief counseling.
Military Chaplain: If you were to become a military chaplain, your primary responsibility would be to offer spiritual guidance and support to service members and their families, regardless of whether they are at home or deployed.
Teaching and Research
Having a D.Div degree can prepare you for a variety of careers in teaching and research in the field of religious studies. Some of these roles include:
Professor: On the other hand, if you choose to become a professor of religious studies, your responsibilities would include teaching courses that cover different facets of religion, ranging from theology to ethics and history. You would be responsible for developing lesson plans, creating assessments, grading students' work, and fostering discussions in the classroom.
Curriculum Developer: Now, as a curriculum developer, your responsibility would be to create and design educational materials and programs that align with the mission and values of religious institutions or organizations. You would use your expertise to research and develop a curriculum that meets the needs of learners and engages them in meaningful ways.
Counseling and Social Work
In addition to preparing you for a career in counseling and social work, a D.Div may also be a starting point for a career in counseling, in which you can use your knowledge of religious studies to provide emotional and spiritual support to individuals and communities.
Marriage and Family Therapist: When working as a marriage and family therapist, your role would involve providing counseling and support to individuals and families who are experiencing a range of emotional and relational issues.
Hospice Chaplain: Another career path in the field of chaplaincy is hospice chaplaincy, where you would work with patients and families during the difficult end-of-life journey.
Frequently Asked Questions
How long is a doctorate in divinity?
The duration of a doctorate in divinity can vary depending on factors such as the program structure, the student's prior education, and whether the program is pursued full-time or part-time. A typical Doctor of Divinity program can take around 3 to 5 years to complete.
What's the difference between Ph.D. and Doctor of Divinity?
A Doctor of Divinity (D.D.) is a specialized degree that delves deeply into the realm of faith and religion. It is often pursued by individuals seeking advanced knowledge in theological matters, including clergy members looking to enhance their understanding of religious principles. Moreover, the D.D. can be awarded as an honorary degree to recognize significant contributions to the spiritual or religious community.
On the other hand, a Doctor of Philosophy (Ph.D.) is a versatile academic degree that covers a wide range of fields, including but not limited to theology. Ph.D. candidates engage in extensive research and scholarship, typically culminating in a dissertation that adds to the body of knowledge in their chosen field.
What is the average doctor of divinity salary?
According to information gathered from PayScale, individuals who hold a doctor of divinity degree have been found to command an average annual base salary of $67,000. This figure reflects the compensation that those with this particular qualification typically earn over the course of a year.