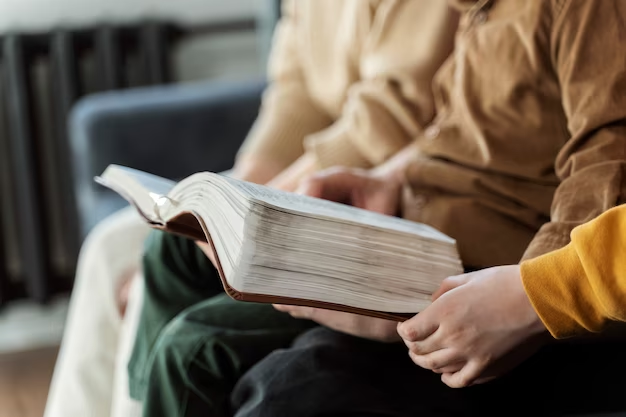 Your understanding of Christian theology, history, and spirituality has been solidified by your undergraduate studies in Master's in Christian Studies. Now, as you consider the next step in your academic and spiritual growth, our Master's program offers a transformative opportunity to delve even deeper into the richness of Christian thought, ministry, and leadership.
If you are interested in learning how to enhance your pastoral skills, explore advanced theological study, or become a leader in your community, you can benefit from the Master's in Christian Studies program. Discover the pathways and possibilities that await you as you embark on an exciting journey of faith and learning.
What is a Masters in Christian Studies?
It is a graduate-level academic program designed to provide a comprehensive and in-depth exploration of various aspects of Christian theology, history, ethics, and spirituality through the study of Master's degrees in Christian Studies. The program is designed to equip students with a deeper understanding of Christian faith, thought, and practice, as well as prepare them for many responsibilities within the Christian community and beyond.
What are the topics in a Masters in Christian Studies Degree?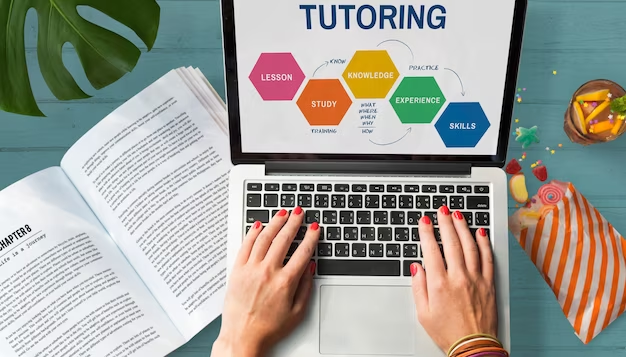 It is important to note that some of the topics covered in a Master's in Christian Studies program can vary depending on the program, its focus, and its curriculum. However, here are some common topics that you might encounter in a typical Master's in Christian Studies degree program:
Biblical Studies:

Advanced Exegesis of Selected Biblical Books
The Synoptic Gospels and Acts
Pauline Epistles
Wisdom Literature and Prophets
Johannine Literature

Theology and Doctrines:

Trinitarian Theology
Atonement and Soteriology
Doctrine of God and Creation
Eschatology and Last Things
Ecclesiology and Sacraments
Liberation Theology and Ethics

Ethics and Moral Theology:

Christian Ethics in a Pluralistic Society
Bioethics and Medical Ethics
Ethics of War and Peace
Environmental Ethics from a Christian Perspective

Christian Spirituality:

History of Christian Spirituality
Contemplative Practices and Mysticism
Prayer and Devotional Life
Spiritual Formation and Discipleship

Apologetics and Christian Worldview:

Philosophy of Religion and Apologetics
Christian Engagement with Secular Culture
Worldviews and Comparative Religions

Cultural and Contextual Studies:

Contextual Theology in Global Contexts
Cross-Cultural Ministry and Missions
Interfaith Dialogue and Engagement

Special Topics and Electives:

Gender and Sexuality in Christian Ethics
Theology of Social Justice
Theology of Technology and Ethics
Theology and Literature

Research and Capstone Projects:

Research Methods in Theology
Thesis or Research Project on a Chosen Topic
It is very important to keep in mind that these topics can vary based on the specific program you choose. You should always review the curriculum and course offerings of the program you're interested in in order to get a clear understanding of the topics you'll cover and the areas of specialization you can choose from.
Best Christian Studies Online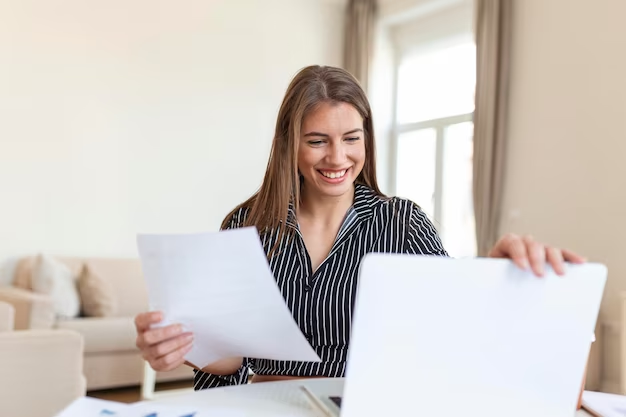 Many universities and institutions offer online Master's in Christian Studies programs. These programs allow you to pursue advanced theological education and Christian studies from the convenience of your own location.
Online programs often provide flexible scheduling options, making it easier for individuals with work, family, or other commitments to pursue their studies. Here are some key features and benefits you might find in an online Master's in Christian Studies program:
The Master of Arts in Christian Studies (MACS) is a seminary degree designed to offer a graduate-level introduction to the diverse theological disciplines. This program has been established to provide individuals with a solid biblical and theological groundwork essential for effective ministry.
With the flexibility of fully online learning, the MACS degree encompasses foundational courses in theology, Bible exposition, Christian ethics, and more. Guided by knowledgeable professors who possess a profound understanding of God's Word and a genuine devotion to the Church, you will be empowered to apply these teachings wherever your path leads.
As you complete this degree, you will not only attain comprehensive practical and biblical foundations for both life and ministry but also experience the convenience of fully online education. Engage with the program on-campus or opt for contact distance learning, and explore the program's breakdown of 4 master of arts hours and 35 Christian studies hours, culminating in a total of 39 credit hours.
With 63 program hours in total, the Master of Arts in Christian Studies program offers convenient online access at any time. There are multiple locations to choose from, including Dallas, Houston, Washington, D.C., Atlanta, and online. Over the course of two years, the MA programs at DTS share a foundational core of Bible and theology courses. The MACS program provides the added flexibility of free electives, which can be tailored to align with your specific area of interest or calling.
Additionally, the MACS program accommodates the transfer of up to 30 credit hours from accredited graduate programs in related fields, subject to the condition that a minimum grade of C or 2.0 on a 4.0 scale has been achieved in the respective course. While transferability of credits from Dallas Theological Seminary to another institution is determined by the receiving institution, the registrar's office can offer guidance regarding eligibility for credit transfer.
A Master of Arts in Christian Studies can be obtained for a comprehensive price of $12,600, which is a competitive fee of $350 per credit hour for 36 hours of study. In addition to providing scholars and practitioners with a unique opportunity to cultivate fundamental knowledge and targeted expertise in ministry, the Master of Arts programs at OBU combine rigorous academic excellence with profound ministry application, a unique blend of academic excellence and practical ministry applicability.
It offers you the choice of three distinct tracks of study: Leadership, Apologetics, or Biblical and Theological Studies. Each one is designed to equip you with specialized skills and insights suited to your ministry aspirations.
In order to be considered for a Master's in Christian studies, your application needs to show that you have the experience and skills to get through graduate school. You usually need a bachelor's degree with a GPA of 2.8 or higher. Applicants must be at least 28 years old and have a compelling life story that parallels a university degree, including work and educational experiences.
It takes 42 credit hours of meticulously curated coursework, including a final project, to complete the M.A. in Christian Studies degree journey. As a sign of your academic prowess, they require a minimum GPA of 3.0 (equivalent to a B). There are 30 credit hours of Foundational Core Courses that every student must take in order to begin this pursuit. Complementing this academic core, students are also tasked with fulfilling 12 credits of additional requirements, which collectively contribute to a well-rounded and enriching educational experience.
It's run by the College of Adult and Graduate Studies. It gives people with diverse callings a comprehensive education that blends academics and leadership skills. Aiming to provide a robust educational foundation, this program is grounded in a commitment to an integrative biblical studies education based on Scripture authenticity. Unlike other master's programs in higher education, CCU's program delves deep into both the Old and New Testaments, enabling participants to gain a deeper understanding of life from a Christian perspective.
Here's a quick overview of the degree:
Total Credit Hours: 39
Program Format: Fully Online (100%)
Courses structured for individual completion, with a focus on five-week blocks
Designed to cater to the needs of busy adult learners, the program can be completed in just 17 months of consecutive coursework, making it accessible to those with full-time or part-time employment
Flexibility to transfer up to 9 graduate-level credit hours facilitates program personalization and adaptability, allowing students to tailor their learning journey.
For people interested in starting a ministry or enhancing their spiritual growth, the 36-credit Master of Christian Studies (MCS) program offers a solid foundation. After graduating from the MCS program, graduates might consider pursuing advanced theological education. A big plus about the MCS program is that all credits earned can be applied to an MDiv or certain other master's degrees, expanding the options for academic progression.
With the Master of Arts in Christian Studies program, you will experience both online and on-campus advantages. In addition to accommodating your personal ministry interests, this program will equip you with the skills to accurately interpret Scripture, comprehend Christian theology throughout history, and apply it effectively to contemporary ministry situations. The program is precisely tailored for those who desire to enhance their practical ministry skills through a comprehensive understanding of Scripture and theology.
Within this program, you have the liberty to explore areas that resonate with your ministry goals while acquiring a solid foundation in Christian studies. The duration of the program spans 2 to 3 years, allowing you to adapt your pace according to your commitments. Throughout your journey, you will engage in 52 credit hours of coursework, providing a substantial academic grounding to bolster your ministry endeavors. The cost of this transformative educational experience is set at an accessible rate of $500 per credit hour.
Job Opportunities for Masters in Christian Studies Graduates?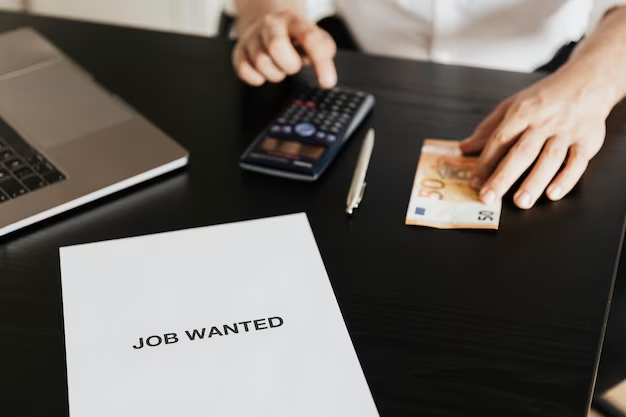 If you have a Master's degree in Christian Studies, you have the option of pursuing a variety of rewarding careers both in the religious and non-religious world. As a result of this degree, you will be able to apply the skills and knowledge to positions involving leadership, ministry, education, counseling, and more. Here are some potential opportunities for individuals with a Master's in Christian Studies:
Pastor or Minister
As a result, graduates can become pastors, ministers, or clergy members, and become leaders within churches and other religious organizations. In addition to overseeing congregational worship, pastoral care and counseling are provided to members of the congregation, and sermons are delivered, as well as guiding the faith community in matters of doctrine and morals. 
It is often the pastors and ministers who play a critical role in fostering a sense of community, guiding individuals on spiritual matters, and helping people connect with their faith on a personal level that pastors and ministers play in fostering a sense of community.
Christian Educator
If you earn a Master of Arts in Christian Studies, you will be able to become a Christian educator who will teach subjects such as theology, ethics, or religious studies in schools and colleges across the country.
A Christian educator engages students in exploring the complexities of faith, religious thought, and ethical principles, and can be found in universities, seminaries, Christian colleges, and community colleges. It is through these courses that students gain a critical understanding of the historical, theological, and ethical dimensions of Christianity, which fosters a deep intellectual engagement with religion and related subjects.
Chaplain
Chaplains work in a variety of settings, providing spiritual support and counseling to individuals in a variety of contexts, including hospitals, prisons, military units, universities, and corporations.
In addition to providing compassion and guidance to those dealing with challenging life situations, these professionals also offer prayers, conduct religious services, and conduct religious services. Chaplains usually work with people from various faith backgrounds, providing comfort and support based upon their spiritual and religious needs.
Nonprofit or Ministry Leadership
Graduates are also able to guide their missions and activities. Those in this role are able to develop and implement programs aligned with the organization's values and objectives, and have a strong foundation in theology and ethics.
Often, they engage in activities that address pressing societal issues, such as coordinating community initiatives, creating spaces for social justice and service. They manage resources, coordinate community initiatives, and develop opportunities for social justice and service.
Counselor or Therapist
With a Christian perspective, graduates can assist individuals and families in navigating their personal and spiritual challenges by specializing in pastoral counseling, marriage and family therapy, or mental health counseling. Counselors provide holistic support to patients by integrating psychological principles with faith-based insights.
While looking at the spiritual and emotional dimensions of their clients' lives, they offer advice on marriage, family dynamics, grief, and personal growth, all the while taking into account the spiritual and emotional dimensions of their clients.
Church Administrator
Managing budgets, overseeing financial matters, organizing events, and facilitating communication between various church departments are some of the tasks that church administrators perform to ensure the smooth functioning of a church's operations.
A church administrator's role is to create an environment in which congregants can engage in worship, education, and community activities in a seamless and engaging way.
Missionary or Outreach Coordinator
Through involvement in missionary work or oversight of outreach programs, graduates are able to address social issues and humanitarian needs as Christians. Missionaries are usually sent out to underserved communities in various locations around the world to provide support, aid, and spiritual guidance to those in need.
A development coordinator is one who develops and manages programs which focus on making a positive impact on society by addressing issues such as poverty, homelessness, and health disparities, while sharing Christian principles of compassion and service with the community.
Frequently Asked Questions
What is the difference between theology and Christian studies?
In theology, we learn about the nature of God, religious beliefs, and the relationship that exists between humans and the divine, often with the aim of exploring the core principles and doctrines of the religious tradition in question, such as Christianity, as well as the beliefs of other religions.
As opposed to traditional Christian studies, Christian Studies, on the other hand, is an interdisciplinary approach that examines a variety of aspects of Christianity, including its history, theology, ethics, Scripture, Tradition, and Culture, and often provides an in-depth understanding of Christianity in both theological and contextual terms.
How much does it cost to pursue a masters in christian studies?
The cost of pursuing a Master's in Christian Studies can vary significantly depending on factors such as the institution, whether the program is online or on-campus, the location of the institution, and whether or not you are eligible for financial aid. It is estimated that tuition for a Master's degree in Christian Studies in the United States can range in the range of $10,000 to $30,000 or more on average.
How long does it take to get a masters in christian studies?
You can expect a Master's degree in Christian Studies program to last between one and two years, depending on a number of factors, including the program structure, whether you are studying full-time or part-time, and if any transfer credits are available. A Master's degree in Christian Studies can take anywhere between one and two years to complete on average.