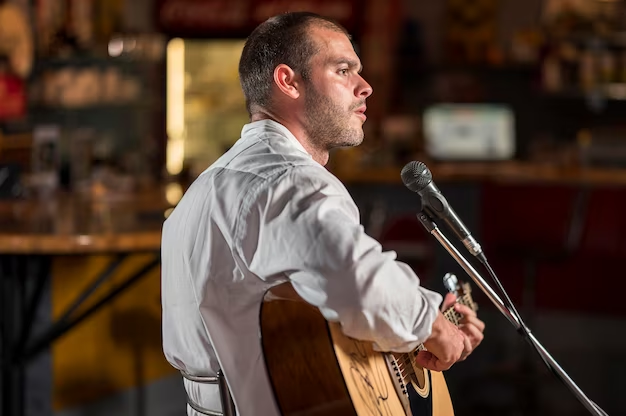 It is a transformative journey to earn a Master's degree in Music Ministry for those with a passion for music and a calling to serve in faith matters. Our exploration will show how music has been an integral part of religious rituals across cultures and how its contemporary interpretation continues to influence modern congregations.
Join us as we explore where devotion meets melody – the captivating world of a Master's in Music Ministry – whether you are a musician seeking purpose in music or a faithful person drawn to music's spiritual resonance.
What is a Master's in Music Ministry?
Getting a Master's in Music Ministry combines music study with theology to prepare you for leadership roles in religious communities. You'll learn both musical principles and theological foundations of worship and ministry with this advanced degree. This program aims to cultivate a unique skill set that will help graduates combine their passion for music with their commitment to serving the church.
Admission requirements of Masters in Music Ministry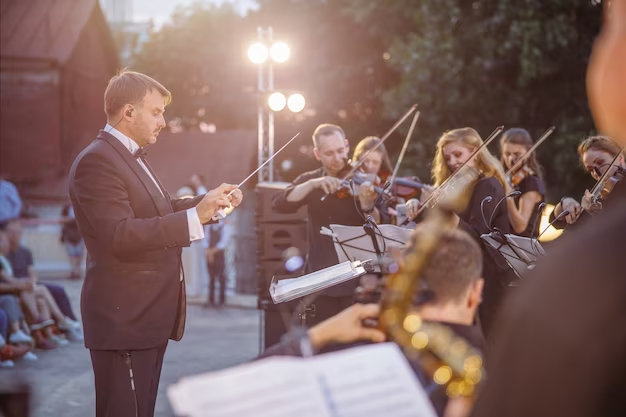 Depending on the institution offering the program, there can be specific requirements for a Master's in Music Ministry; however, here are some common requirements you may encounter:
Bachelor's Degree:
It is usually necessary for applicants to possess a Bachelor's degree from an accredited institution. While some programs may require a degree in music or music ministry, others might accept applicants with other degrees.
Transcripts:
To apply, you must provide official transcripts from all colleges and universities you have attended. You must also provide evidence of the completion of your Bachelor's degree.
Letters of Recommendation:
A letter of recommendation from someone with knowledge of your academic abilities, character, and likelihood of succeeding in the program is usually requested from a professor, mentor, or employer.
Resume/CV:
It is important that you include in your resume or curriculum vitae an overview of your academic background, work experience, musical involvement, and any other accomplishments that are relevant to your job application.
Audition or Portfolio:
There may be programs that will require an audition or portfolio that demonstrates your artistic abilities, such as singing, playing an instrument, or composing, in order to show your proficiency in music.
Writing Sample:
As part of some programs, you may be required to submit a writing sample that illustrates your ability to engage with concepts from theology or music.
Minimum GPA:
It is common for many institutions to require a minimum GPA requirement for admission, yet it may vary from one institution to another, but it is generally desirable to have a competitive GPA.
Interview:
If you are selected, you may be invited to an interview with faculty from the program so they can get an insight into your goals and experiences, as well as your potential fit for the program.
What are the courses typically offered in a Master's in Music Ministry program?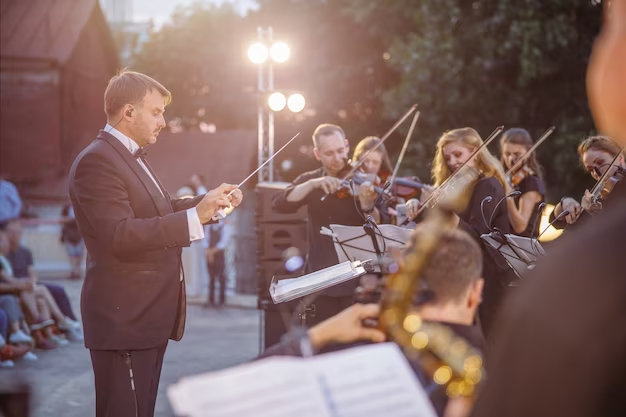 As part of a Master's in Music Ministry program, students will gain a comprehensive understanding of music, theology, worship practices, and leadership skills within a religious context. Depending on the institution, you might encounter the following courses as part of such a program:
Theology of Worship:
A study of the theological foundations of worship, examining the role of music in religious practices, and considering the spiritual significance of worship experiences, are among the topics covered in this course.
Sacred Music Composition:
In this course, students learn how to compose and arrange music for worship services, taking into account both traditional and contemporary music styles in order to write sacred music.
Music and Liturgy:
Throughout this course, we examine how music can enhance and support worship rituals, and explore how music can be integrated into a variety of liturgical contexts.
Worship Leadership:
In this course the students learn how to plan and lead worship services effectively, choose appropriate music during the service, and create an atmosphere conducive to spiritual growth.
Choral Conducting:
You'll learn techniques and skills for leading and conducting choirs in religious settings.
Contemporary Worship Styles:
Using contemporary genres of music and technology in worship settings, this course explores modern worship trends.
Ethics in Worship Leadership:
Featuring ethical considerations in worship leadership, this course looks at copyright, cultural appropriation, and worship authenticity.
Christian Hymnody:
Study of hymns' history, theology, and role in worship, with a focus on their role in communicating faith.
Music Ministry Practicum:
Participants and leaders in music ministry activities are given hands-on experience in real worship settings.
Best Online Master's in Music Ministry
A growing number of institutions have embraced the online format to offer programs that combine music excellence with sacred devotion as part of the digital landscape of education. The following institutions offer online/traditional Master's in Music Ministry programs:
Become an Online Master of Arts in Worship and Music (M.A.) student to discover the boundless possibilities this program offers, combining theology with artistry to create a transformative educational experience. With a comprehensive curriculum spanning 42 credit hours, this program provides a platform to deepen your understanding of worship and music, fostering a profound sense of commitment to ministry and creativity.
Flexibility defines your learning journey as you engage with the curriculum in a 100% online format. Embrace the convenience of 8-week courses, each designed to offer in-depth exploration while accommodating your existing commitments. Additionally, your prior academic achievements are acknowledged and valued – up to 50% of the degree total can be transferred, streamlining your path to success.
With a curriculum structured to empower future leaders of worship, this program delves into the rich tapestry of worship theology and history. Students are equipped with the tools to thoughtfully guide worship experiences, crafting an atmosphere that resonates deeply with spiritual connection.
An effective learning experience is assured with the Master of Arts in Worship and Music program, which lasts two years and consists of 39 credit hours. Advanced education can be pursued without interrupting your current commitments thanks to asynchronous online classes and 7-week terms.
As a Master of Music in Church Music student, you will develop the skills and experiences required to be an effective member of a music ministry within Southern Baptist churches, denominational agencies, or institutions, and even as a missionary.
During the program, students must complete 49 credits worth of courses that allow them to develop essential skills. A student must maintain a cumulative grade point average of "B" or higher in all of his or her graduate-level music courses in order to successfully graduate. By meeting this academic standard, students acquire a high level of proficiency and understanding within the arena of church music, enabling them to succeed in their career aspirations.
A comprehensive curriculum encompassing 39 credit hours over an average of 2 years is tailored to provide theoretical insights and practical expertise. The program begins in August 2023, and it awaits students eager to begin.

Asynchronous learning allows you to seamlessly integrate your studies into your existing commitments, as the program is delivered entirely online with 7-week terms that offer a focused learning experience. While immersed in an engaging educational journey, you can combine your passion for worship and music with your busy schedule.
Those who wish to gain a deeper understanding of their craft should enroll in this degree. In addition to providing opportunities to study choral conducting, vocal techniques, and church music philosophy and administration, it offers advanced study in a variety of fields. Enrollees will also gain a comprehensive understanding of Bible content and church music literature. A total of 30 credits are required to complete the program, which can be completed in two years on average.
What are some examples of music ministry jobs for Master's in Music Ministry graduates?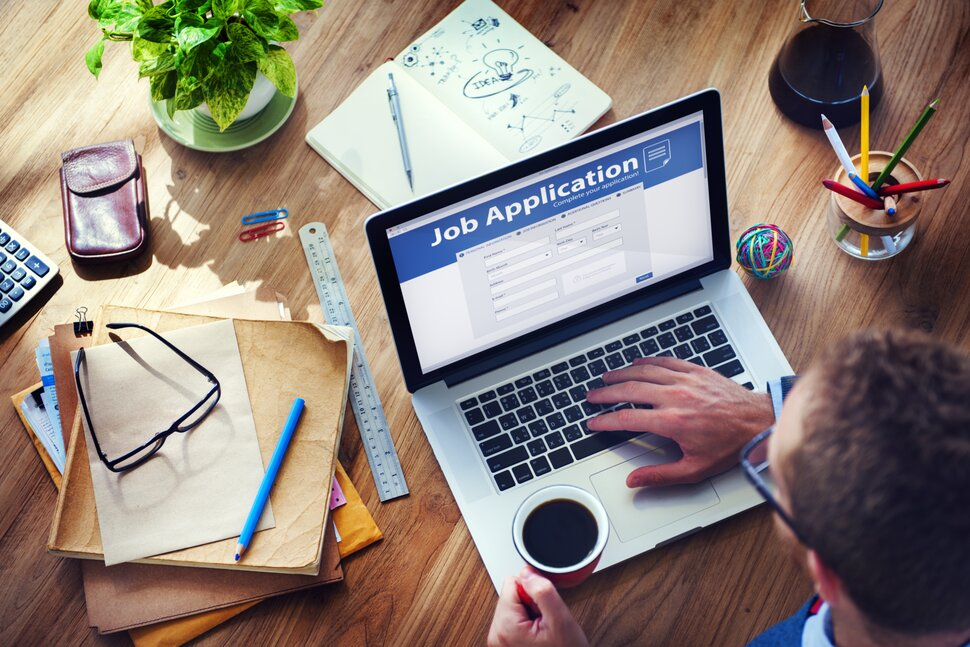 There are lots of rewarding careers in religious organizations, educational institutions, and the broader community with a Master of Music Ministry degree. Graduates with a Master's in Music Ministry might do the following:
Worship Pastor/Director:
Your job is to lead and coordinate musical worship experiences within a religious community. You'll pick music, direct choirs and worship teams, and create an atmosphere that enhances spirituality.
Choir Director:
As a choir director, you'd guide rehearsals, select music, and help choir members develop their vocal and musical skills.
Music Educator:
With a focus on sacred music and worship, you could teach music in religious schools, seminaries, or community programs. You might educate students on music theory, composition, history, and its spiritual significance.
Music Minister:
The music minister oversees the music program at a church, usually overseeing multiple worship services, choirs, and music-related events. This role involves both leadership and teaching.
Music Curriculum Developer:
There are times when you may be required to develop curriculum materials for music programs that align with theological principles and educational goals in educational institutions or religious organizations.
Composer/Arranger:
There is a possibility that graduates may compose original compositions or arrangements of sacred music that can be used in worship services, choirs, and other religious events.
Music Outreach Coordinator:
As a music coordinator, you could organize musical events, workshops, and concerts that promote spiritual growth.