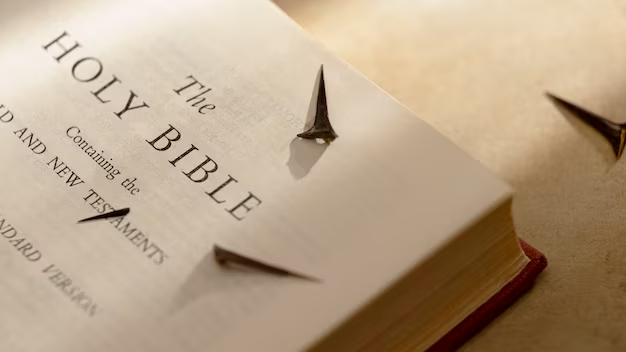 Become a Biblical Scholar and explore the profound teachings, stories, and history of the Bible. This program offers a gateway to understanding ancient wisdom. Discover the timeless messages hidden within scripture through engaging courses.
Explore the historical context of scripture, unravel its mysteries, and discover the timeless messages within it. This certificate is a great opportunity for personal enrichment or as a solid foundation for future studies.
What is a Certificate in Biblical Studies?
Biblical Studies is a program that is dedicated to studying the Bible, its historical context, interpretation, and influence on culture, society, and religion. A certificate program of this kind is usually offered by educational institutions such as colleges, universities, seminaries, and religious organizations.
Why Pursue a Certificate in Biblical Studies?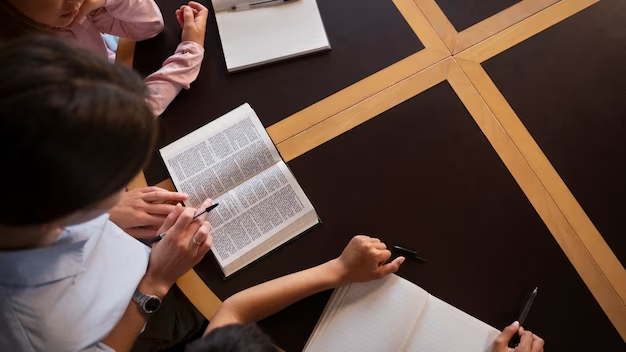 Here are some reasons why individuals might choose to pursue a Certificate in Biblical Studies, depending on their personal, academic, and professional goals:
Spiritual Growth: For many individuals, studying the Bible is a way to deepen their understanding of their faith and strengthen their spiritual journey. A Certificate in Biblical Studies can provide a structured and focused approach to studying the scriptures, allowing individuals to connect more deeply with their religious beliefs.
Personal Enrichment: Even for those who may not have a specific religious affiliation, the Bible holds significant cultural, historical, and literary value. Studying the Bible can provide insights into the development of Western civilization, art, literature, and thought.
Ministry and Leadership: Individuals involved in religious leadership or ministry roles, such as pastors, youth leaders, and lay ministers, may benefit from a formal understanding of the Bible's content, interpretation, and theological implications. This knowledge can enhance their ability to teach, counsel, and lead others.
Teaching and Education: Those interested in teaching religious studies, theology, or related subjects may find a Certificate in Biblical Studies valuable as it provides a foundational understanding of the Bible and its historical context. This knowledge can be applied in educational settings ranging from schools to religious institutions.
Preparation for Further Studies: If you are considering pursuing a higher degree in a field such as theology, divinity, religious studies, or a related field in the near future, a Certificate in Biblical Studies may serve as a solid foundation for further studies.
Career Enhancement: While not a professional qualification in itself, a Certificate in Biblical Studies can be an asset in certain career paths, such as counseling, social work, writing, or public speaking, where a deep understanding of human values and ethics is valued.
Flexibility: Certificate programs are often shorter and more focused than degree programs, making them a suitable option for individuals who want to gain knowledge in a specific area without committing to a full degree program.
Certificate in Biblical Studies Courses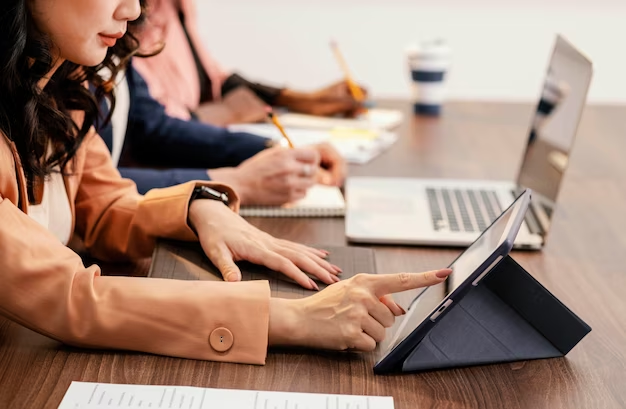 Coursework in a Certificate in Biblical Studies program usually covers a variety of Bible-related topics, such as:
Biblical Literature: The study of the Bible's books, their authors, themes, and literary styles as well as the themes and genres of the books.
Biblical History and Culture: In this course, students will develop an understanding of the historical context in which the events of the Bible took place, including ancient societies, customs, and archaeological findings.
Biblical Interpretation: Techniques and methods for interpreting and understanding the meaning of biblical texts, including historical-critical, literary, and theological approaches.
Theology and Doctrine: An examination of theological concepts and doctrines derived from the teachings of the Bible.
Hermeneutics: Study of principles and methods for interpreting and understanding biblical texts within their cultural and historical contexts.
Ethics: A critical analysis of the ethical and moral principles taught in the Bible and the investigation of their application.
Comparative Religion: Examination of how the Bible compares to and influences other religious texts and traditions.
Contemporary Relevance: Discussion of how biblical teachings relate to modern issues and challenges in society.
Spiritual Formation: Reflection on personal and spiritual growth through the study of the Bible.
With a certificate in Biblical Studies, you will gain a basic understanding of the Bible and its various dimensions without the commitment needed for a degree. Individuals can use them for personal enrichment, ministry, teaching, or other roles within a religious or educational context to deepen their knowledge of the Bible.
Possible Educational Paths for Someone with an Certificate in Biblical Studies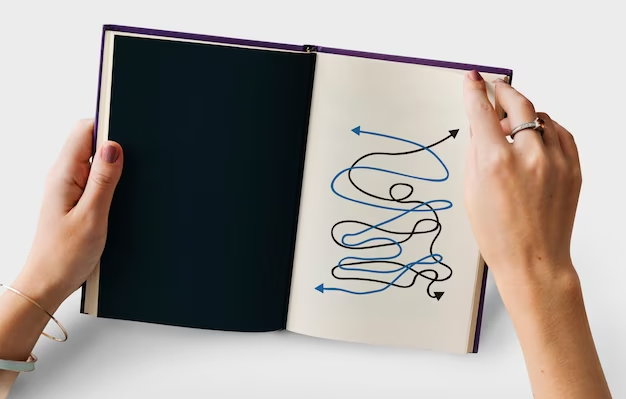 Religious studies, ministry, education, and more are all possibilities with a Certificate in Biblical Studies. A certificate program isn't as comprehensive as a full degree program, but it provides a basis for further education and career advancement. The following are some career options and educational paths you could take with a Certificate in Biblical Studies:
Further Theological Studies: If you're passionate about deepening your understanding of theology and religious studies, you might consider pursuing a Bachelor's degree in Theology, Religious Studies, or a related field. This would provide a more comprehensive academic foundation for advanced roles in ministry, academia, or further studies.
Pastoral Ministry Training: Combine your Certificate of Biblical Studies with training in pastoral care, counseling, and leadership to prepare for pastorate, chaplaincy, or other positions within religion.
Youth Ministry: Build on your biblical knowledge to specialize in youth ministry, where you can work with young members of your community to provide guidance, mentorship, and spiritual support.
Religious Education: Pursue a career in religious education by working as a Sunday school teacher, religious educator, or curriculum developer for educational programs within churches or religious institutions.
Christian Writing and Publishing: Use your biblical studies expertise to write articles, books, devotionals, or other materials that contribute to religious education and spiritual growth.
Missions and Outreach: Engage in cross-cultural ministry and humanitarian work with your biblical knowledge.
Lay Ministry: Serve within your local church community in various capacities, such as leading study groups, organizing events, and providing support to members.
Academic Support Roles: Assist educators and religious scholars as a research assistant, curriculum coordinator, or program administrator in educational institutions.
Continuing Education: Enroll in workshops, seminars, or online courses to further specialize in specific areas of biblical studies, theology, or ministry.
Best Certificate in Biblical Studies Online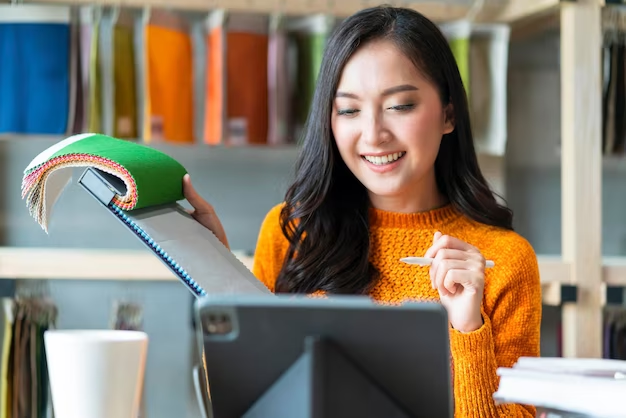 A number of institutions offer quality online certificates in Biblical studies through online programs that are known for providing quality education:
As a result of earning a Certificate in Biblical Studies from Moody, you will be able to apply the teachings of the Bible to practical challenges in your life and service, no matter where your divine calling takes you. You will gain proficiency in instructing and guiding others to do the same as you are empowered to dive deeply into the Old Testament and New Testament in this program. Having a Bible study, youth group, church, or other ministry setting will enable you to make a meaningful contribution.
This certificate provides the benefit of allowing students to pursue their studies online from any location while maintaining their personal and ministry commitments. Furthermore, all earned credits are fully transferrable should you decide to continue your online undergraduate studies at Moody Bible Institute.
With six comprehensive courses, this certificate program covers essential topics such as Old and New Testament surveys, Scripture interpretation methodologies, and three theology-centered courses. All mandatory courses for the certificate are integral parts of the Master of Arts and Master of Divinity degrees. Through this feature, individuals can assess whether they are compatible with a full seminary degree by using the certificate as a preliminary experience. If you choose to pursue a master's program, their earned credits from the certificate can be seamlessly transferred.
Flexibility is at the heart of this program. Students can opt to complete the certificate entirely online, attend on-campus classes, or even blend both approaches to suit their preferences and commitments.
A Graduate Certificate in Biblical Studies consists of 12 credit hours and is usually completed over the course of approximately half a year. Participate in fully online courses through 8-week sessions, allowing you to learn at your own pace and on your own schedule.
The upcoming commencement date is set for September 18, 2023, so you will be able to take advantage of the option of transferring 50% of the certificate's total credits. In addition, Liberty University is accredited by SACSCOC, ensuring that you are receiving an education of the highest quality.
You can earn the Biblical Studies Certificate if you are a Christian layperson looking for a flexible and manageable study path that will impart a foundational understanding of the Bible, theology, and fundamental Bible study skills.
One-year programs like this offer enhanced preparation without the commitment of a full-fledged undergraduate degree program to individuals who volunteer in their local church or other ministries. Despite not embarking on a formal undergraduate journey, this certificate offers a one-year duration and 30 credit hours to those who wish to enhance their ministry contributions. A maximum of 9 credits can be transferred from another accredited institution to this program.
Colorado Christian University's Certificate in Biblical Studies is designed to help you gain a strong understanding of the Old and New Testaments. This program will prepare you for various ministry roles. You'll study the Bible online, learning about important themes, Christian theology, and how to connect biblical teachings with current world issues.
The program consists of 12 credit hours, with 9 focused on core subjects. To join, you need to have completed a 3-credit course in Introduction to College Writing (ENG 103A), but this course is not part of the 12 credits. Classes are usually done in 5-week blocks, making learning convenient and focused.
The one-year Certificate in Biblical Studies has been meticulously structured to establish a strong groundwork for continuous exploration in the realm of biblical and theological studies.
This program offers a certificate upon completion, and it can be accomplished within the span of a year. Under the guidance of Program Director Roy Kosin, the curriculum entails the completion of a minimum of 31 semester credit hours, along with a requirement of maintaining a cumulative grade point average of 2.0 and achieving passing grades in all mandatory courses.
Moreover, it's essential to earn a minimum of 12 semester credit hours from the required Bible courses and a total of 15 semester credit hours at Emmaus. This ensures a well-rounded academic journey deeply rooted in the subject matter.
Take advantage of the Biblical Studies Certificate program to receive an intensive yet comprehensive theological education. You can enroll in this program face-to-face or online, and acquire substantial theological knowledge in a concise manner. The tuition for this enriching journey is $4,752, so you can complete it in just 9 months.
The Graduate Certificate in Biblical and Theological Studies, comprised of four courses, serves as a stepping stone for students seeking to cultivate an advanced grasp of the Bible. An added advantage of this program is its stackable nature, allowing all four courses to contribute towards various master's degrees at the Wheaton College Graduate School. Specifically, these credits can be applied to the M.A. in Biblical and Theological Studies, M.A. in Theology, and M.A. in Ministry Leadership programs. Furthermore, this certificate can fulfill prerequisites essential for entry into Wheaton's Doctor of Ministry (D.Min.) program.
The Certificate in Biblical Studies, provided by IBCS, is designed for individuals who, as devoted leaders guided by faith, desire to enhance their understanding of the Bible. This program focuses on key aspects such as historical context, the life and teachings of Jesus Christ, and fundamental Christian Doctrine.
Comprising a total of 18 credit hours, the Certificate in Biblical Studies program usually spans one to two years for completion.
What Can You Do with a Certificate in Biblical Studies?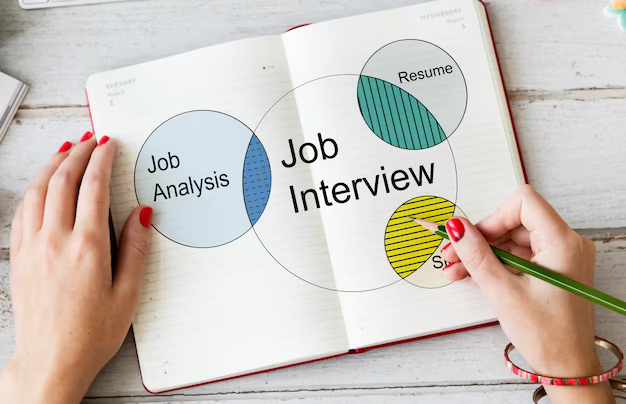 You can gain knowledge and skills related to scriptures, theology, and religious interpretation by earning a Certificate in Biblical Studies. Although this certificate isn't as comprehensive as a full degree, it can still open up several career opportunities both in religious and secular settings. Here are some of the potential career paths you could pursue:
Enhance Personal Spiritual Growth: The knowledge gained from the certificate can deepen your understanding of the Bible and help you grow spiritually, enriching your personal faith journey.
Lay Ministry Roles: Many churches and religious organizations value individuals with a strong biblical foundation to serve in roles such as leading small groups, teaching Sunday school, organizing events, and providing support within the congregation.
Youth Ministry: As a leader, you are responsible for guiding, mentoring, and teaching young members of your community based on your understanding of scripture.
Christian Writing and Publishing: Contribute articles, devotionals, or books to Christian publications, blogs, or websites, sharing insights and lessons from your biblical studies.
Religious Education: Teach religious education classes, lead Bible studies, or create educational materials for churches, schools, or online platforms.
Community Outreach: Engaging in community outreach projects can be a great way to combine your biblical knowledge and your desire to help others by offering spiritual guidance and support to those who need it.
Chaplaincy and Counseling: Your understanding of scripture can be valuable in roles like hospital chaplaincy, offering spiritual comfort and guidance to patients and their families.
Personal Study Groups: Organize or lead study groups for friends, family, or community members, offering a space for collective exploration of biblical texts.
Cross-Cultural Ministry: Using your biblical knowledge to engage in cross-cultural ministry and missions work requires an understanding of different cultures in addition to your biblical knowledge.
Enhance Leadership Skills: Even in non-religious contexts, the critical thinking and communication skills developed during your studies can enhance your leadership capabilities.
Frequently Asked Questions
What is the difference between a diploma and a certificate of completion in biblical studies?
As compared to a Certificate of Completion, a Diploma in Biblical Studies includes a broader range of theological topics, biblical interpretation, and historical context. Diploma programs typically last one to two years, offer advanced coursework, critical analysis of religious texts, and philosophical discussions.
The curriculum provides a deeper understanding of religious concepts and requires greater academic rigor. Those seeking a basic understanding of scripture and theology may find the Certificate of Completion in Biblical Studies to be better suited.