It's essential to understand the diverse belief systems that shape societies as globalization blurs boundaries and cultures come together. Through exploring the intricacies of world religions, we not only gain knowledge, but we also develop empathy and bridge cultural gaps. If you're passionate about learning many aspects of human faith, a Master's in World Religion is the perfect degree for you.
During this program, students get a deeper understanding of various religions' tenets, practices, and historical contexts than they'd get in a bachelor's program. This educational pursuit immerses students in the multifaceted dimensions of faith around the globe, from sacred texts that guide followers' lives to rituals that define their spiritual journeys.
What is a Master's in World Religion?
A Master's in World Religion is a graduate-level academic program that explores the intricate and diverse landscape of religious beliefs, practices, histories, and cultures around the world. Students gain a comprehensive understanding of how different faith traditions shape societies, influence worldviews, and impact individuals by exploring different faith traditions in depth.
Besides providing students with surface-level knowledge, this specialized degree teaches students critical thinking skills, research skills, and cross-cultural sensitivity. Religions range from Christianity and Islam to Hinduism, Buddhism, Judaism, and many others, each of which has its own sacred texts, rituals, philosophy, and historical context.
Masters in World Religion Requirements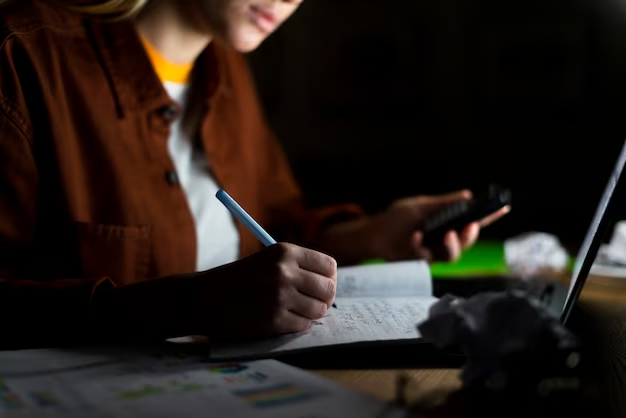 Depending on the institution offering the Master's in World Religion program, there may be a variety of specific requirements that must be met, but here are some common requirements that you might encounter when applying for a Master's in World Religion program:
Bachelor's Degree: Most programs require applicants to hold a bachelor's degree from an accredited institution. While the specific field of study may vary, a background in religious studies, theology, anthropology, philosophy, or a related field is often preferred.
Application Form: Complete the application form provided by the institution offering the program. This form typically includes personal and academic information.
Transcripts: Provide official transcripts from all colleges and universities you have attended, showing your undergraduate degree and any relevant coursework.
Letters of Recommendation: Many programs request letters of recommendation from individuals who can attest to your academic abilities, character, and potential for success in the program.
Statement of Purpose: Write a statement of purpose or personal statement explaining your reasons for pursuing a Master's in World Religion, your academic and career goals, and how the program aligns with your aspirations.
Resume/CV: Submit a current resume or curriculum vitae (CV) that highlights your educational background, relevant experiences, and any relevant skills.
Writing Sample: Some programs may require a writing sample, such as an essay or research paper, to assess your academic writing and analytical abilities.
Test Scores: Depending on the program, you might need to provide scores from standardized tests such as the GRE (Graduate Record Examination) or other relevant subject tests. However, not all programs require these scores.
Interview: You may be required to attend an interview to discuss your interests, goals, and suitability for certain programs.
Language Proficiency: If the program's primary language of instruction is not your native language, you may need to provide proof of English language proficiency through exams like TOEFL or IELTS.
Prerequisites: You will need to meet prerequisites in certain programs, such as religious studies or other subjects related to religion.
GPA Requirements: Many programs have minimum GPA requirements for admission, usually around a 3.0 or higher on a 4.0 scale.
Best Masters in World Religion Online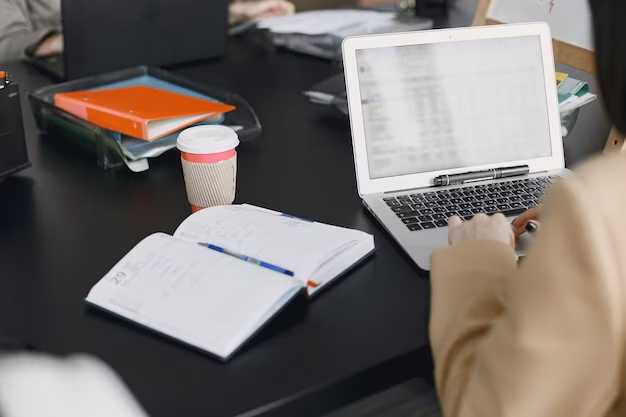 You can get a Master of World Religion online from several accredited institutions, so you don't have to worry about your professional or personal commitments.
Louisiana State University's Bachelor of Arts in World Religion program is a rigorous academic program that covers various religious traditions, cultures, and history. The program requires the completion of 120 credits, and students have the option to transfer in up to 90 qualifying credits. Courses are offered online and are 7 weeks in length.
Students study topics such as religion and popular culture, religion and science, and religion and ethics. The university is accredited by the Southern Association of Colleges and Schools Commission on Colleges.
Comprising 48 credits, the M.A. World Religions program encompasses thirteen courses, each worth three credits. The journey commences with Research Methods, and if needed, Introduction to Graduate Studies, leading up to a thesis of nine credits. Prior to each online session, assigned readings will pave the way for engaging discussions, and every course entails a research project to be skillfully undertaken. The program strategically covers Hindu, Islamic, Buddhist, and Secular Humanism studies, providing a well-rounded perspective on diverse belief systems.
Participation in the program requires access to the Internet. Students are afforded the flexibility to pursue up to 12 elective credits, which can encompass transfer credits or alternative pathway courses that align with the curriculum's core objectives. The minimum duration to complete the comprehensive M.A. World Religions program is two years, while the maximum allowable study period extends to six years. In the event a student requires more time, a six-month extension following the final residential session can be requested to culminate their thesis.
With the Master of Arts in Religion – Global Studies program, you will experience a profound exploration of religion's impact on the world. Through this comprehensive program, students will gain a deeper understanding of the impact of religion on the world. This 60-credit program provides you with a comprehensive foundation for intellectual growth and spiritual development.
It takes about 2 years to finish this online program, and its 8-week courses let you balance studies with work. By transferring up to 50% of the degree's total credits, you can make the program even more tailored to your needs. In September 20, 2023, you'll have the opportunity to start this enlightening adventure. Rest assured, the program is accredited by the ATS Commission on Accreditation, which ensures quality.
What jobs can you get with a world religion degree?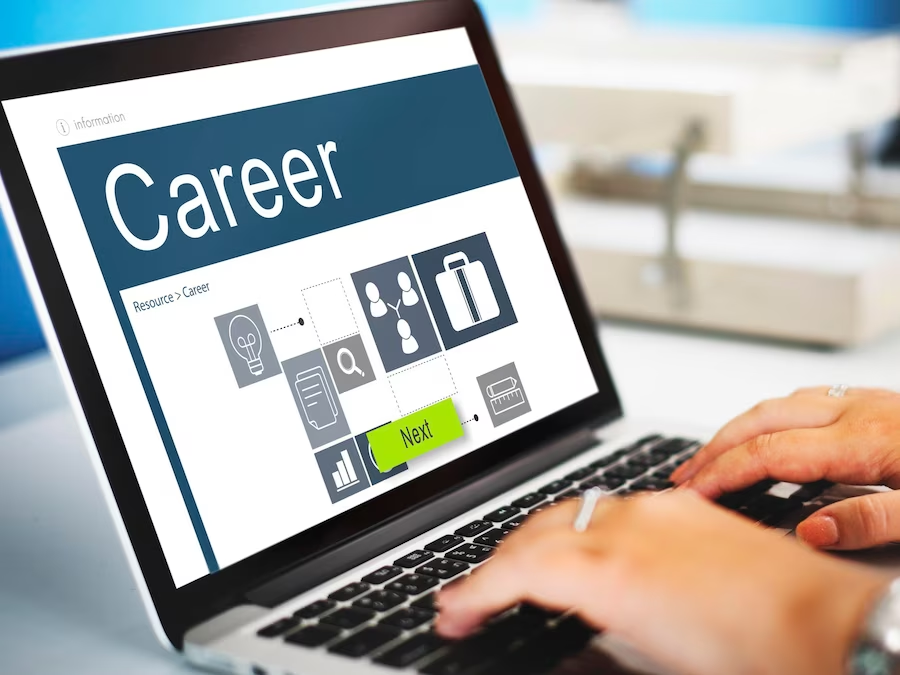 Cultural understanding, interfaith engagement, education, research, advocacy, and leadership are among the career options offered by a Master's in World Religion degree. With this degree, graduates possess a deep understanding of religious traditions, ethical principles, and cultural dynamics, which makes them valuable assets in a wide variety of fields.
Religious Educator/Professor: Teach religious studies at colleges, universities, or seminaries. You can also offer adult education courses within religious communities or lead workshops on interfaith understanding.
Interfaith Coordinator: Facilitate dialogue and collaboration among different religious communities to promote understanding, tolerance, and cooperation.
Cultural Advisor/Consultant: Provide expertise on religious and cultural practices for international organizations, businesses, NGOs, and government agencies.
Nonprofit or NGO Manager: Work in nonprofit organizations focused on humanitarian efforts, social justice, human rights, and community development, leveraging your cultural and religious insights.
Community Outreach Specialist: Create and manage programs that address the needs of diverse communities while respecting their cultural and religious sensitivities.
Museum Curator/Exhibition Specialist: Curate exhibitions related to religious art, artifacts, and history in museums, galleries, or cultural institutions.
Writer/Journalist: Contribute articles, books, or documentaries that explore religious topics, cultural diversity, interfaith dialogue, and global issues.
Chaplain: Provide spiritual and emotional support to individuals in hospitals, prisons, military settings, and other institutions.
Foreign Affairs Specialist/Diplomat: Work in international relations, representing your country and navigating cultural and religious sensitivities in diplomatic contexts.
Researcher/Analyst: Conduct research on religious beliefs, practices, and their impact on societies, contributing to academia, think tanks, or research organizations.
Social Worker: Use your cultural competence to provide effective social services to diverse communities, addressing their unique needs.
Policy Analyst: Analyze the implications of religious issues on public policy and contribute to informed decision-making.
Human Rights Advocate: Promote and protect religious freedom and human rights on a global scale, working with organizations focused on justice and equality.
International Development Specialist: Collaborate with international agencies to design and implement development projects that consider cultural and religious aspects.
Tour Guide/Travel Industry Professional: Lead cultural and religious tours, providing travelers with insights into the spiritual significance of historical sites.
Public Relations Specialist: Assist organizations in navigating cultural sensitivities and engaging with diverse communities through effective communication strategies.
Educational Administrator: Oversee educational programs in religious institutions, seminaries, or organizations focused on interfaith education.
Frequently Asked Questions
How long does a Masters in World Religion take?
It is possible for a Master of World Religion program to last between 1.5 and 2 years, depending on factors such as its structure, format (full-time or part-time), and individual pace. It takes about 1.5 to 2 years of full-time study to complete a Master's in World Religion program on average.